Completing heavy milling jobs effortlessly with the GM 300-H depth milling machine
For large projects requiring a considerable working depth, a depth milling machine is particularly suitable. It creates deep and wide trenches that are characterised by their cleanliness and precision. The GM 300-H depth milling machine is particularly efficient. This deep trencher is connected to a tractor by means of a three-point linkage and performs work that would require a great deal of time and effort in a very short time. Many industrial companies swear by this trench cutting machine with its high-quality cutting chains.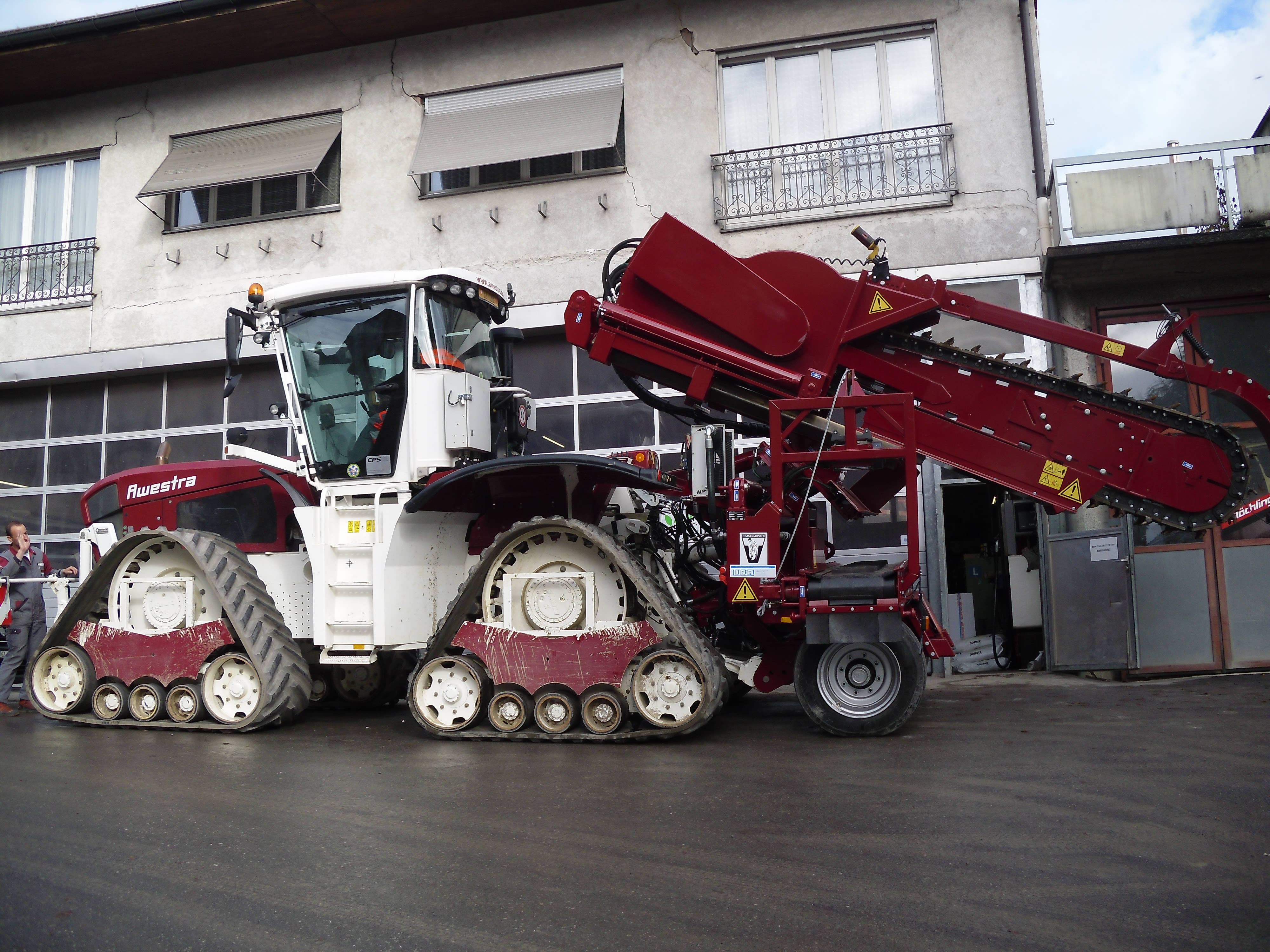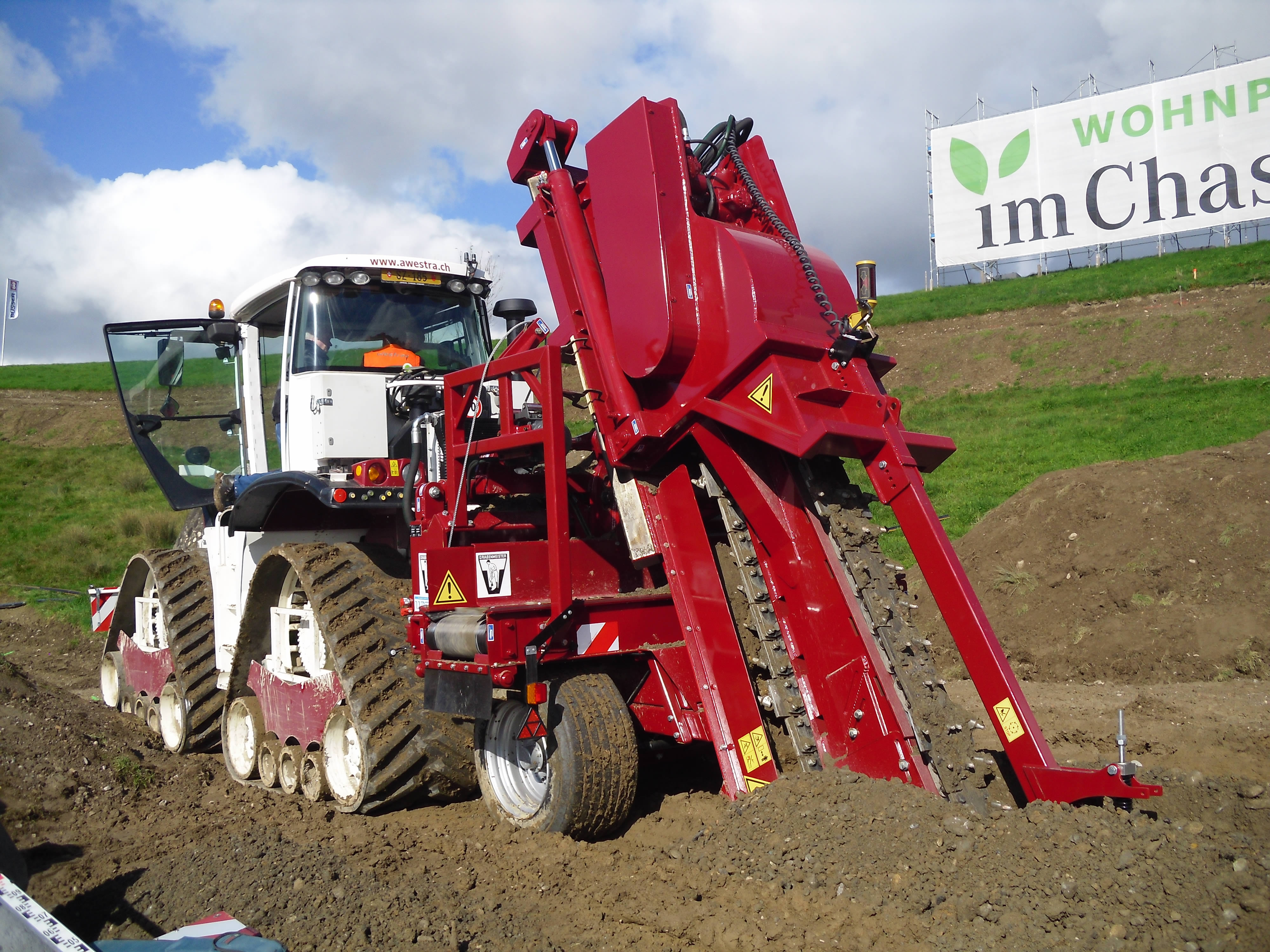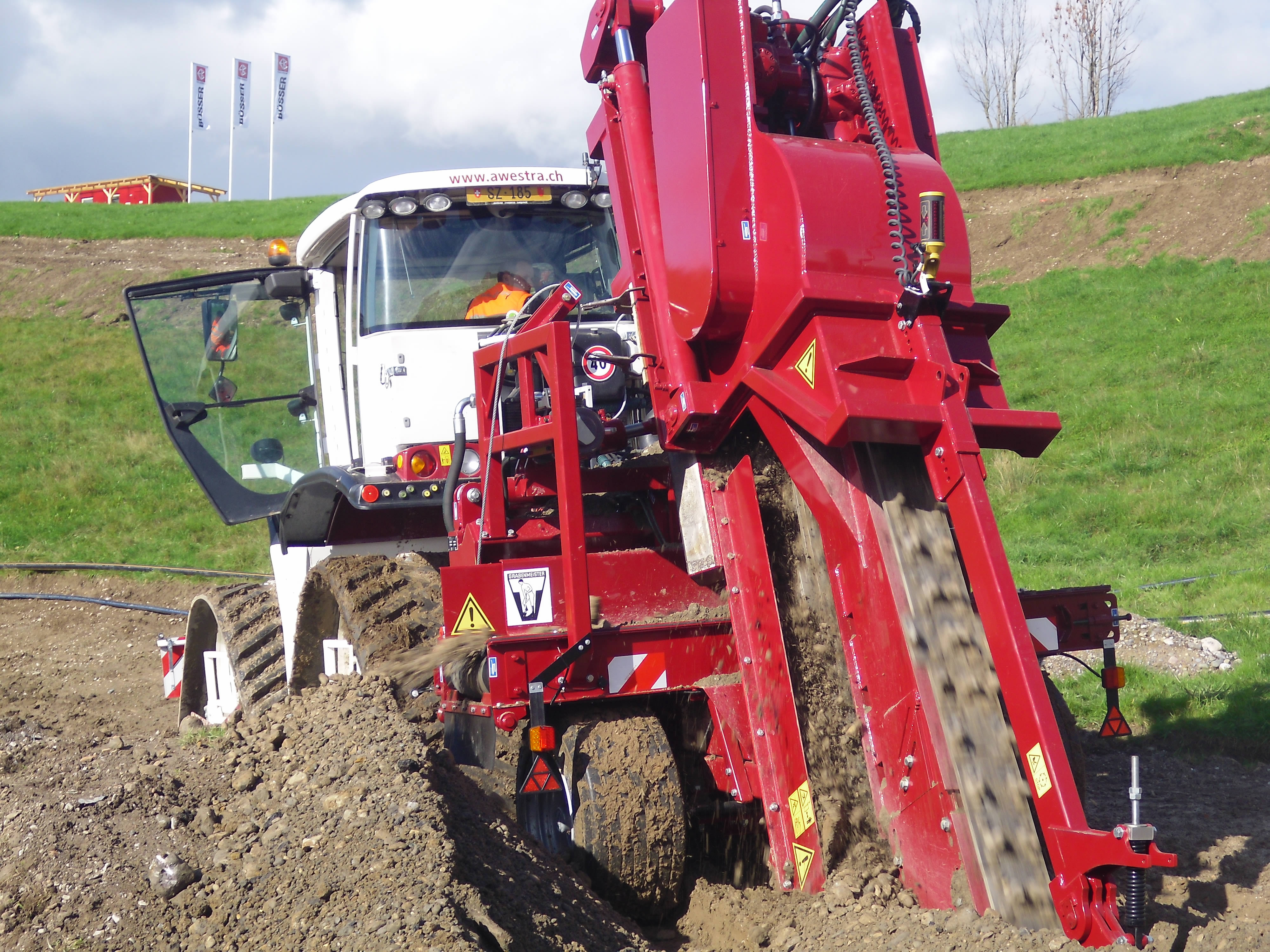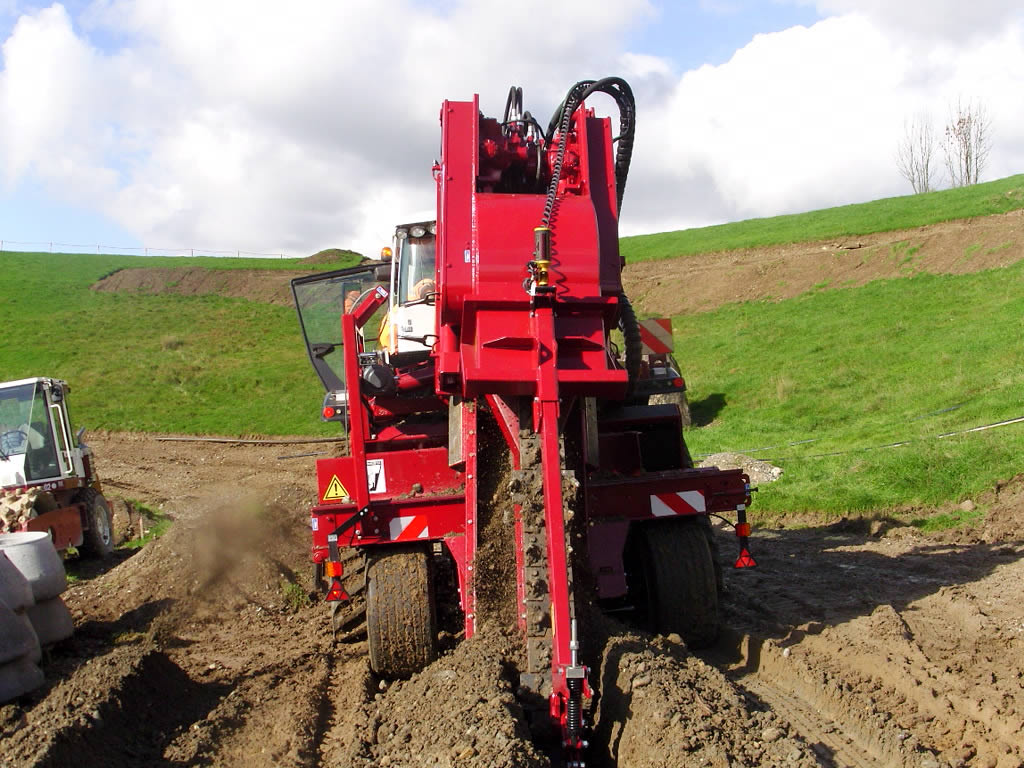 image-slider-with-thumbnail4.jpeg
image-slider-with-thumbnail4.jpeg
image-slider-with-thumbnail4.jpeg
image-slider-with-thumbnail3.jpeg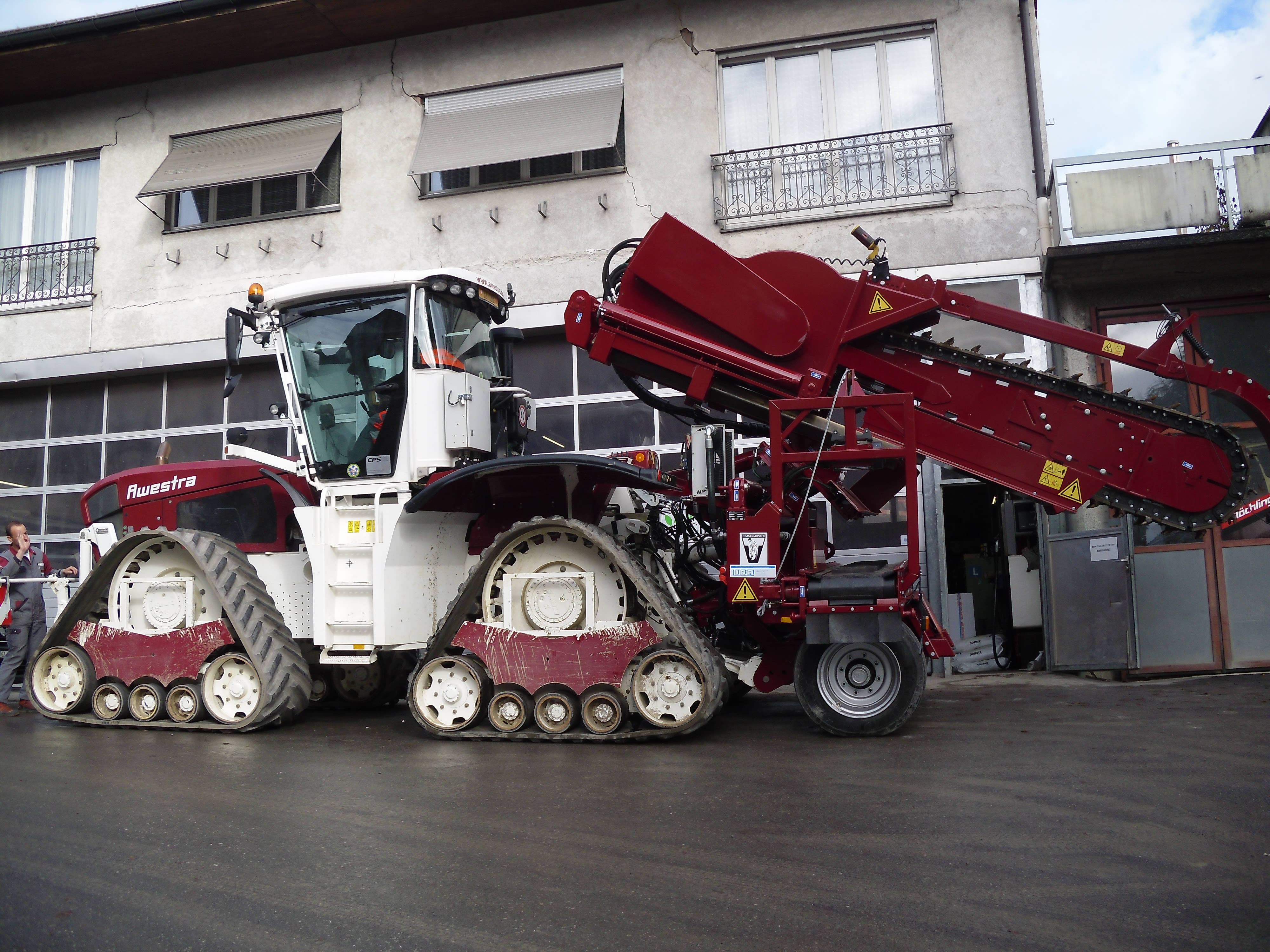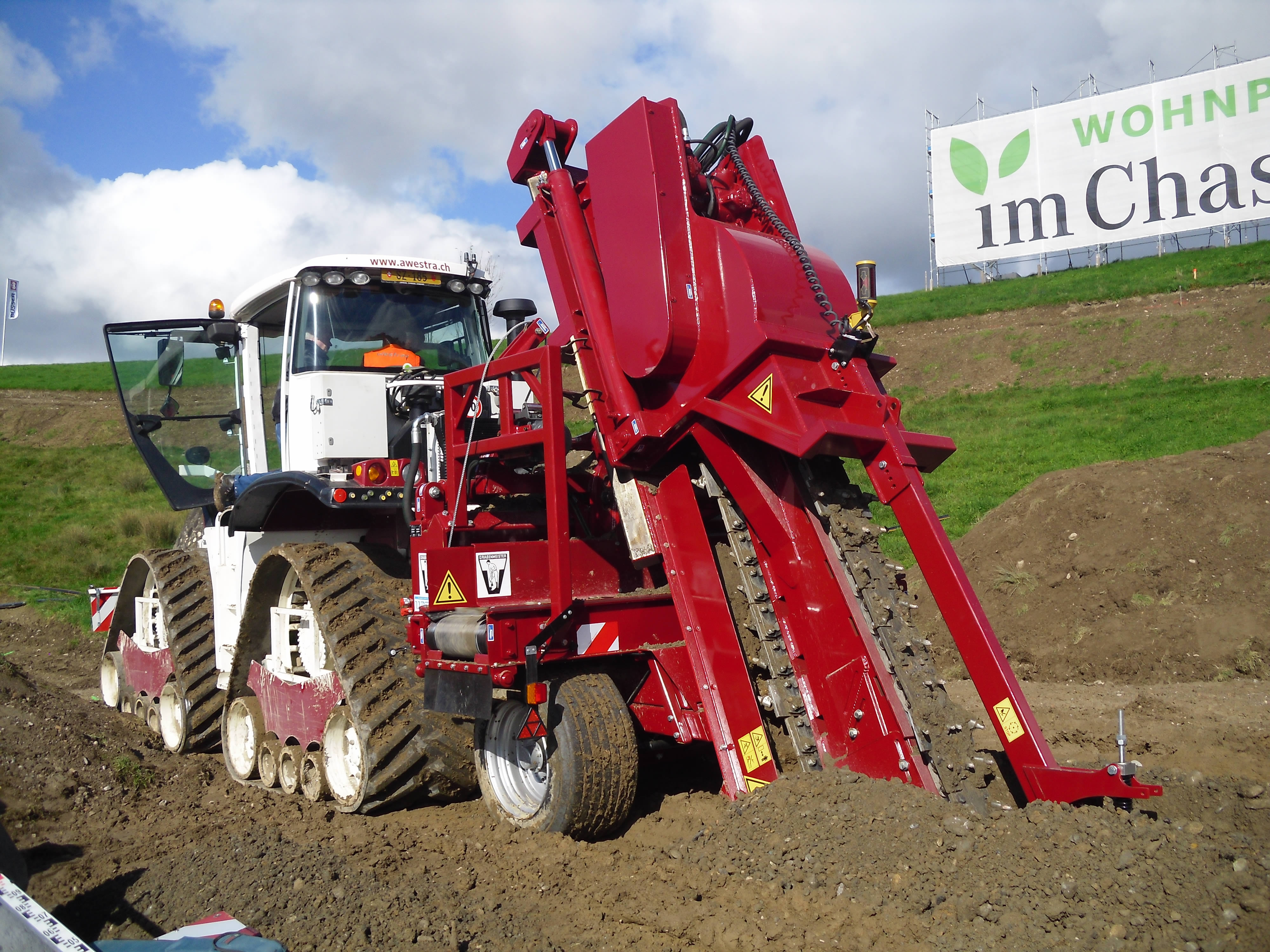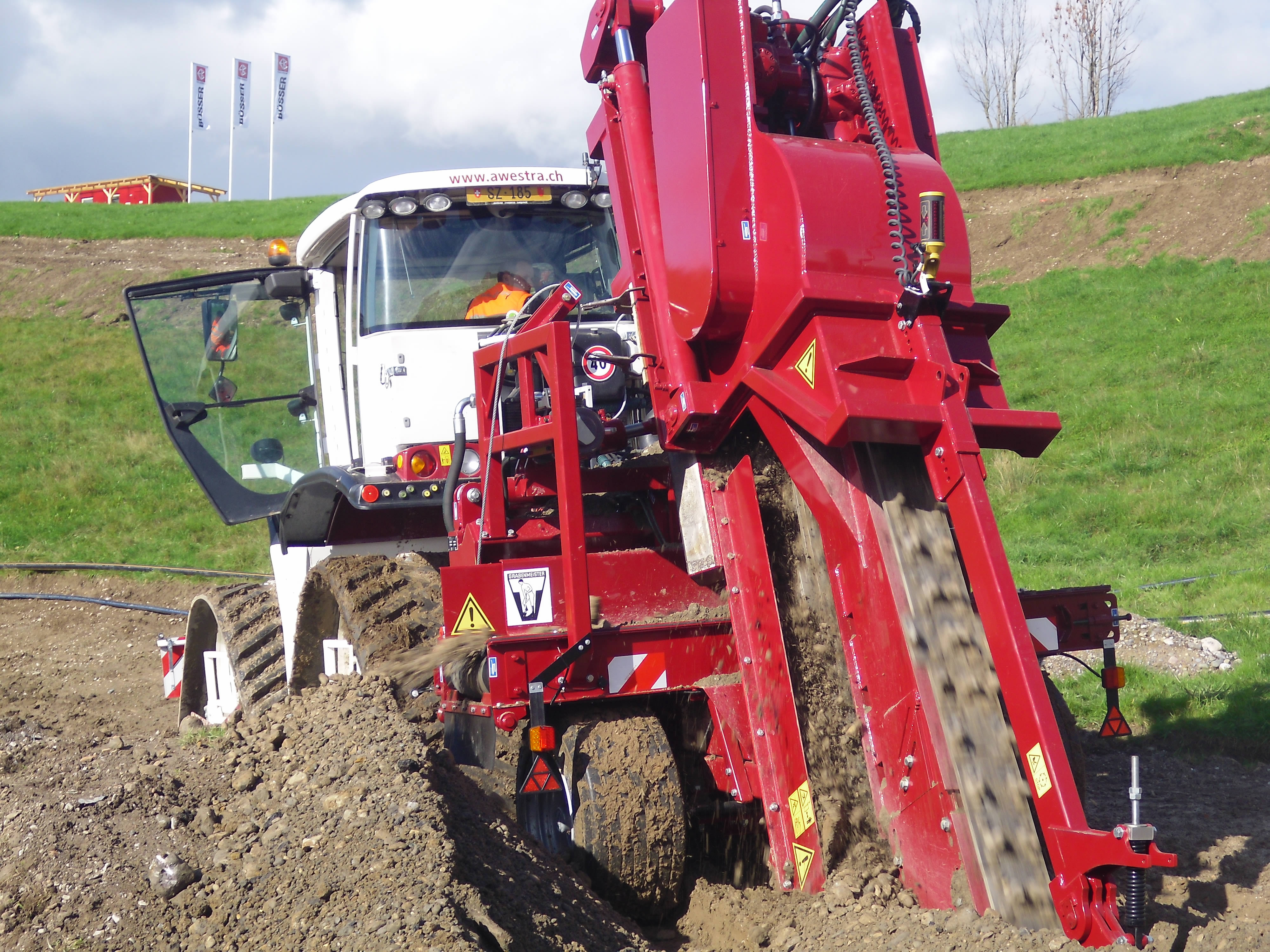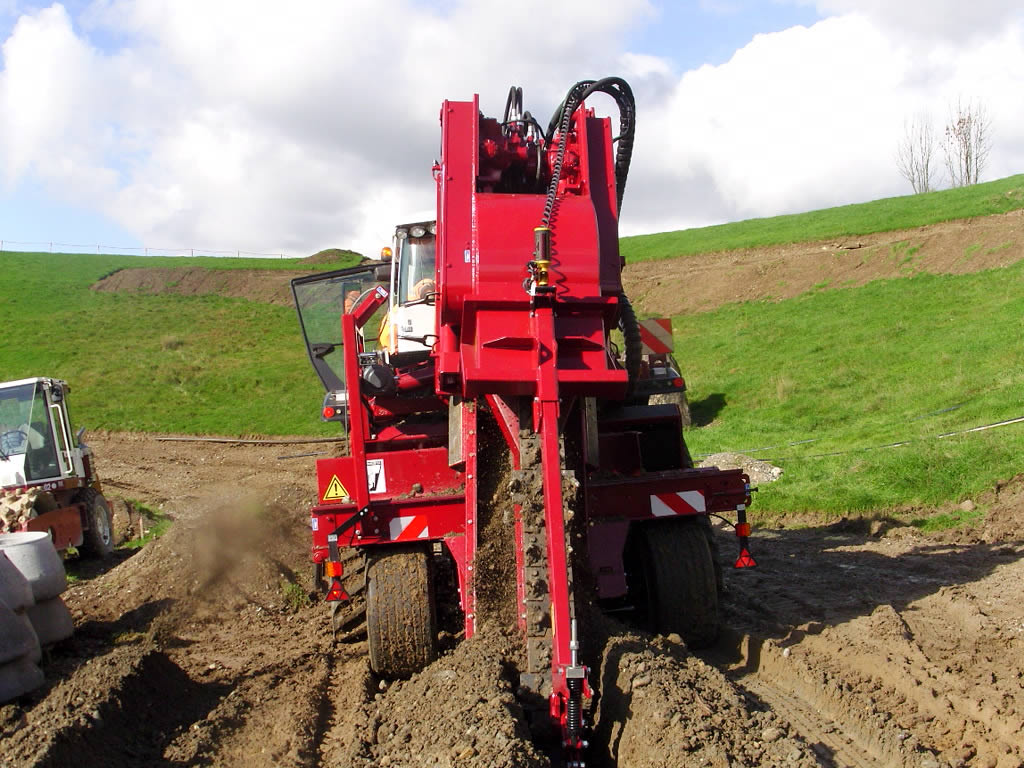 Working quickly and efficiently with the GM 300-H depth milling trencher
The trench cutter GM 300-H is a depth milling machine which is particularly suitable for demanding and complex milling work. Within a very short time, this machine can be used to create long trenches with a depth of 600-1,700 mm and widths of 150-600 mm. In this way, even large pipes can be buried without great effort. The high efficiency of the trencher is due, among other things, to its hydraulic caterpillar drive. The 6-cylinder turbo diesel engine delivers 145 kW or 195 PS, making it extremely powerful.
Flexible milling chains for the specific soil and condition
Another strength of the GM 300-H trencher is its milling chains. It is so flexible that it can work with a wide range of different chains. In this way, it is possible to adapt the machine individually to the respective soil and the nature of the workplace. It is important to use a tractor with three-point linkage and great strength. Only then is it possible to attach and use the deep tiller effortlessly. Because its dead weight of 16,000 kg is quite considerable.
Important facts about the GM 300-H depth milling machine
The transverse inclination of the cutter bar can be individually adjusted on the GM 300-H depth milling machine. It is also possible to use the milling bar hydraulically offset to the side. Up to 60 cm above the outer edge of the machine are possible. The cabin, which can be slewed hydraulically, provides additional flexibility. This feature enables the working radius to be adjusted, making milling operations particularly easy to handle. The hydraulic caterpillar drive allows the machine to move easily on different surfaces and ensures stability and stability during work. On request, it is possible to use quick-change adapter rubber plates with the machine.
Use of the deep tiller with the hydraulic conveyor belt
The hydraulic conveyor belt is very practical when using the deep tiller. This applies irrespective of the milling chains the machine is equipped with. This conveyor belt enables the excavated material to be deposited on the right or left-hand side of the trench as required, and can be easily reused for backfilling after the pipe has been laid or other work has been completed. Many companies also swear by a loading conveyor that allows front loading onto a truck. Such a conveyor belt can be added to the deep milling machine as an option.
Expanding the GM 300-H depth milling machine individually
Even in its standard version, the GM 300-H depth milling machine offers a lot of power and can be used flexibly. In some cases, however, it is necessary to adapt the machine to your own needs or to the requirements of a construction project. A large number of optional accessories are available for this purpose. For example, it is possible to opt for a cab with heating and air conditioning. In this case, the depth milling machine can be used in almost all weather conditions. For maximum efficiency, it must be ensured that the tiller is reliably connected to the tractor via the tractor's three-point linkage.
Another option is to work with a backfilling auger or a dozer blade. These make the use of the trench cutting machine GM 300-H much easier. The cable drum holder and the laser system for depth control also prove to be extremely helpful in everyday work. Last but not least, there is a choice of various milling chains and a reel for drainage pipes with which the trenchers can be equipped. With the right choice of accessories, the tiller adapts to the respective working environment in the best possible way and thus provides excellent service.
  Standard equipment:

hydraulische Querneigungsverstellung des Fräsbalken
hydraulisch seitenversetzbarer Fräsbalken (bis 60 cm über die Maschinenaußenkante)
hydraulisch schwenkbare Kabine
hydrostatischer Raupenantrieb
(optional mit Schnellwechsel-Adapter-Gummiplatten)

  Technical data:

Länge: 9.100 mm
Höhe: 3.100 mm
Breite: 2.500 mm
Weight: approx. 16.000 kg
Grabenbreiten: 150 - 600 mm
Grabentiefen: 300 - 1.700 mm
Antrieb: Parkins
6-Zylinder Turbodiesel
145 KW / 195 PS
hydr. Raupenantrieb

  Equipment variants:

Cabin with heating and air conditioning
Backfilling auger or dozer blade
Loading conveyor belt for front loading onto trucks
Cable drum support
Laser system for depth control
Knives and chains
Reel for drain pipes
Individual equipment on request.
---
Please note! You can also print this page, save it in PDF format or send it by e-mail.