Drainage work can be done very well with the trencher GM 1800 P
Drainage works are of utmost importance in both house building and agriculture. Rainwater and other moisture must be reliably drained to prevent long-term damage. Drainage pipes perform well here. In order for them to be able to absorb and drain off the emerging water well, they must be laid underground. This task is performed by high-quality drainage machines such as the GM 1800 P trencher from Grabenmeister. Numerous companies are already convinced of the reliability and efficiency of a trencher for drainage.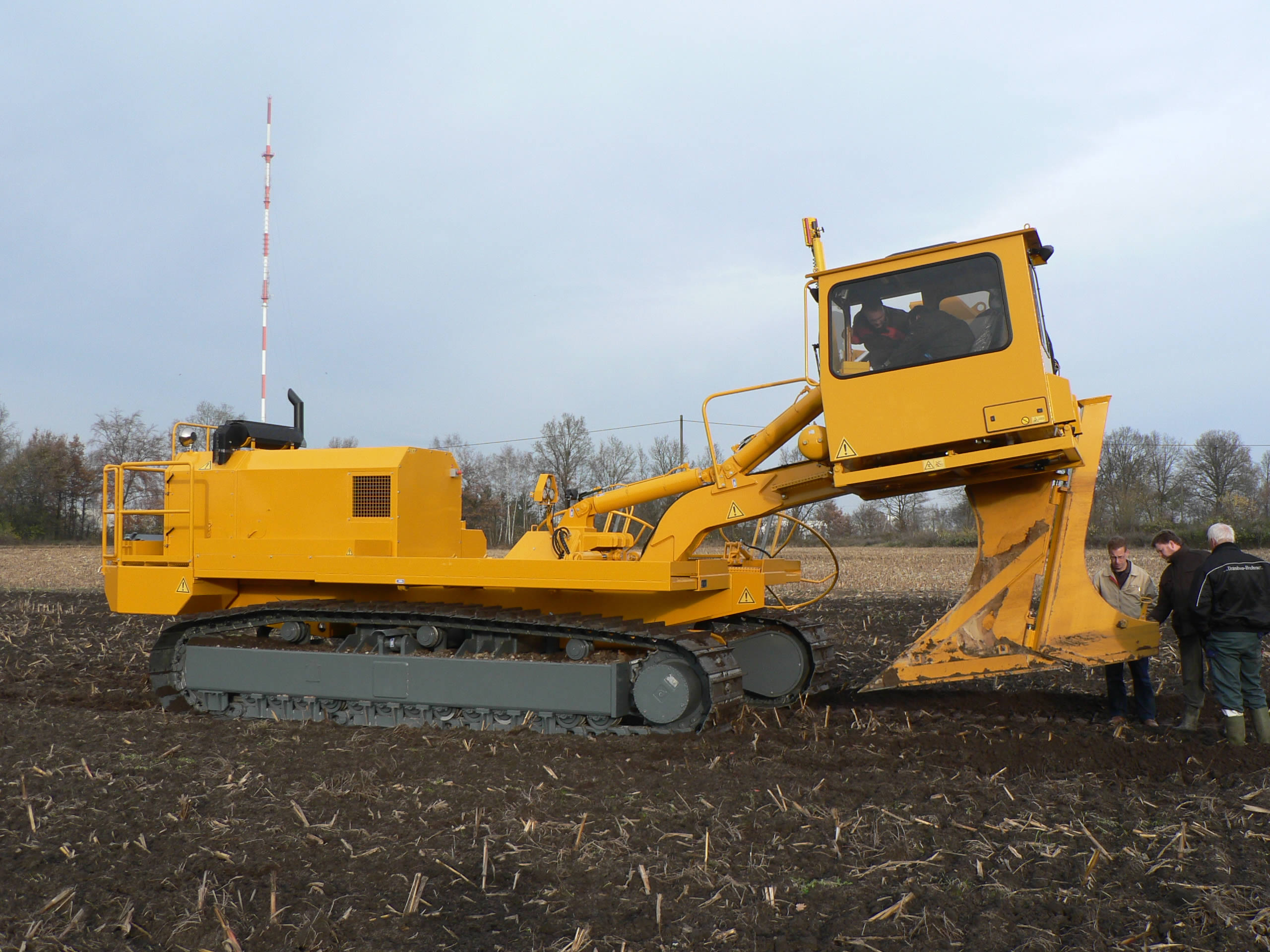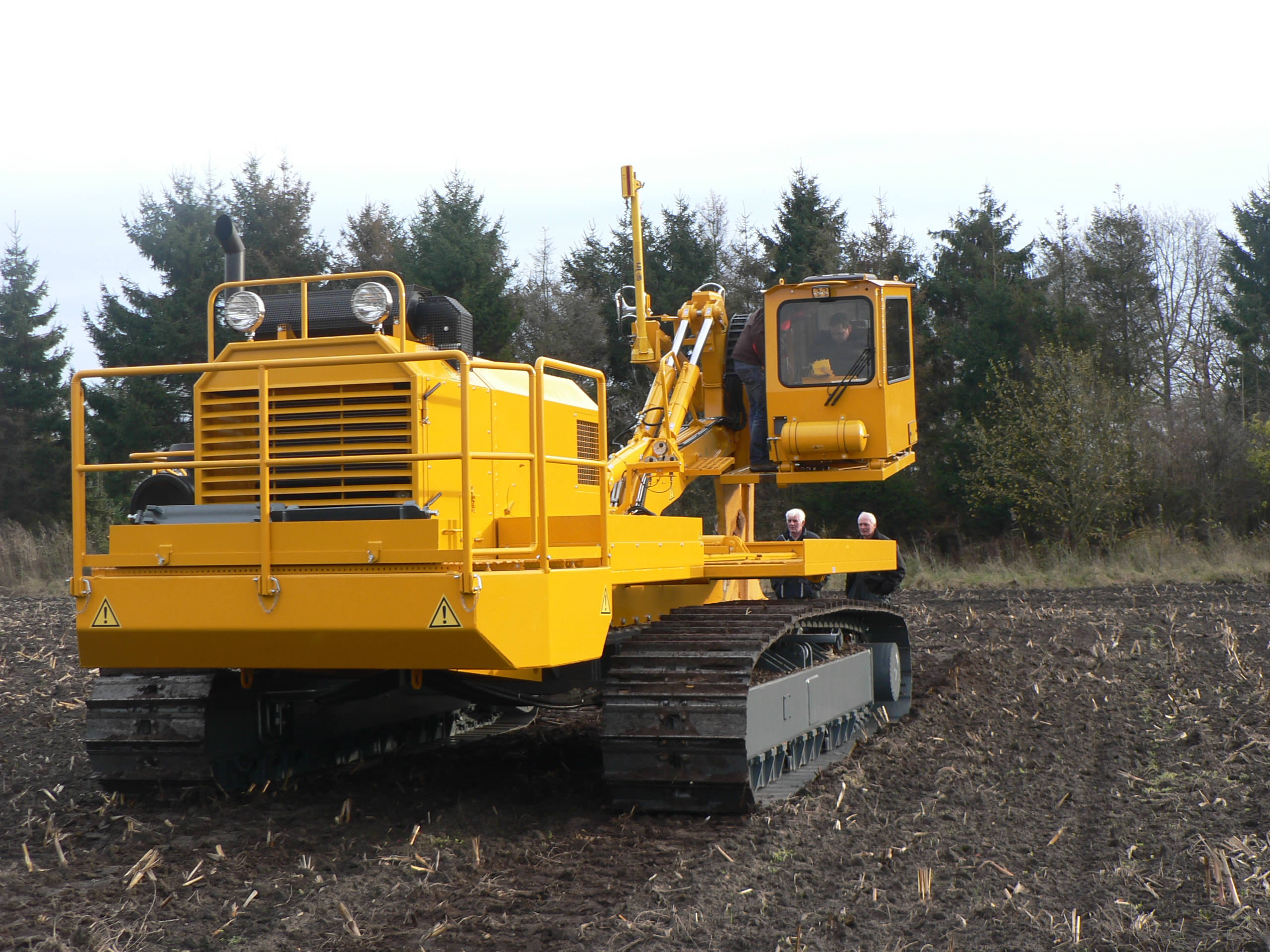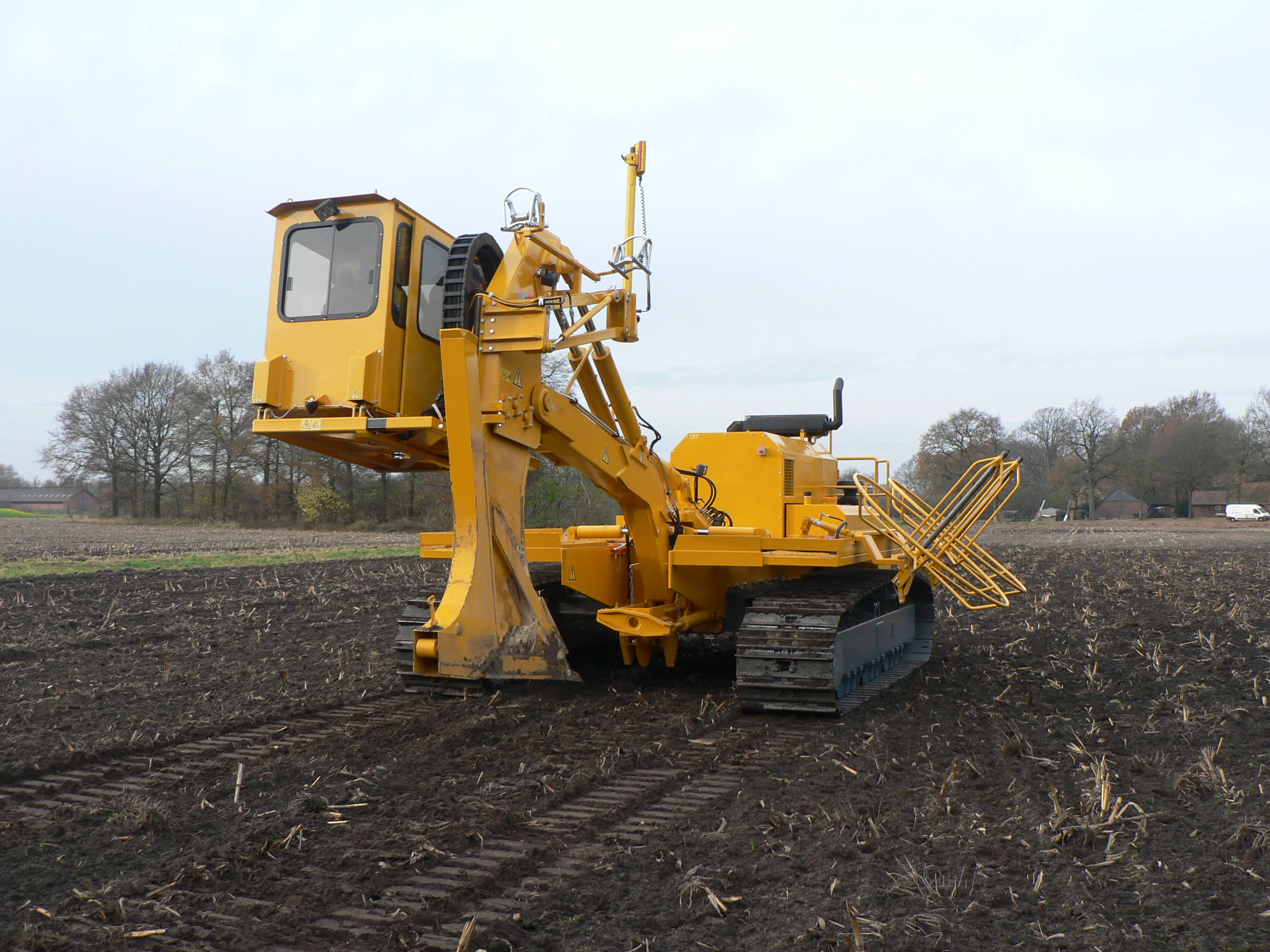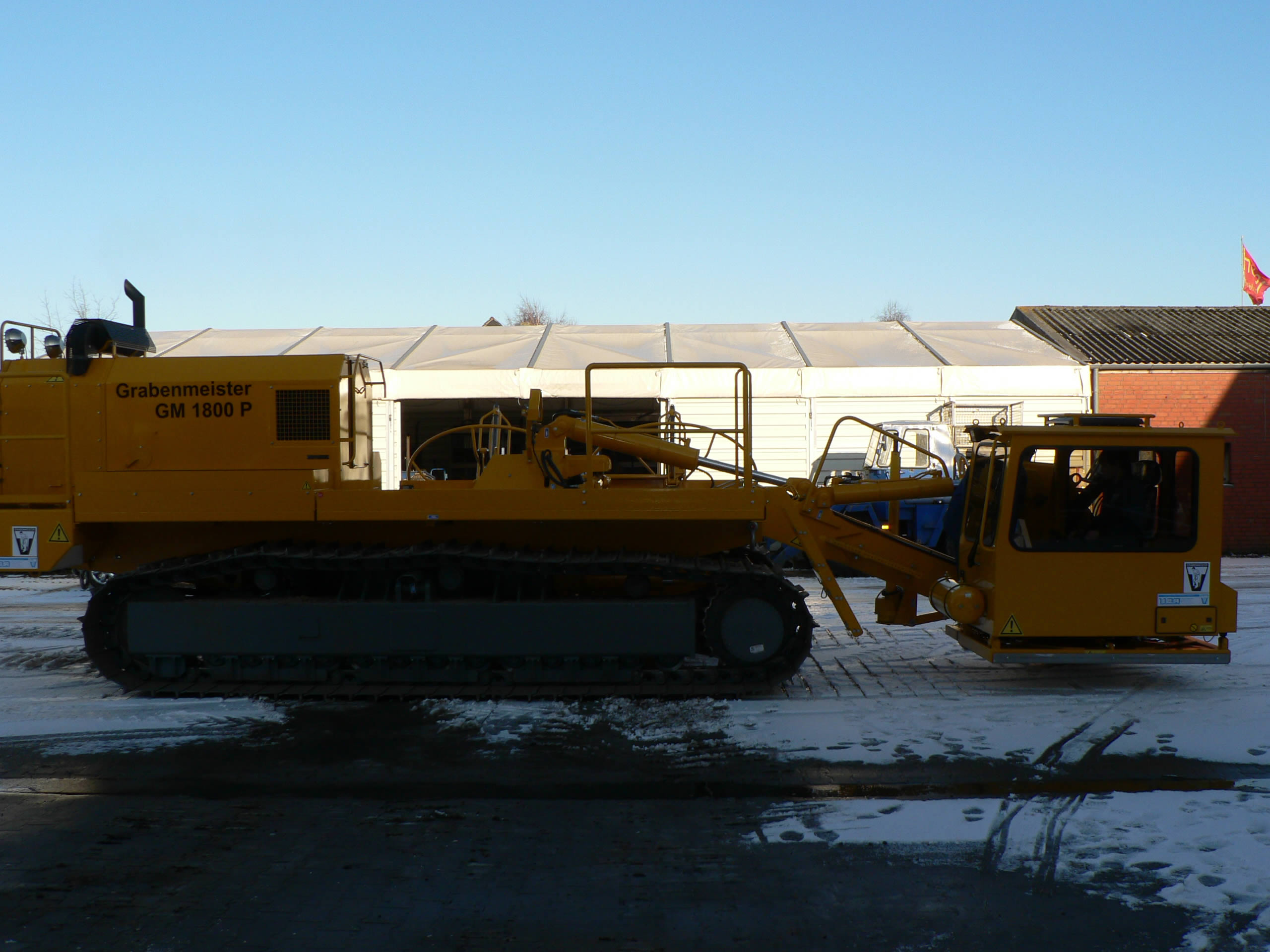 image-slider-with-thumbnail4.jpeg
image-slider-with-thumbnail4.jpeg
image-slider-with-thumbnail4.jpeg
image-slider-with-thumbnail3.jpeg
image-slider-with-thumbnail4.jpeg
image-slider-with-thumbnail4.jpeg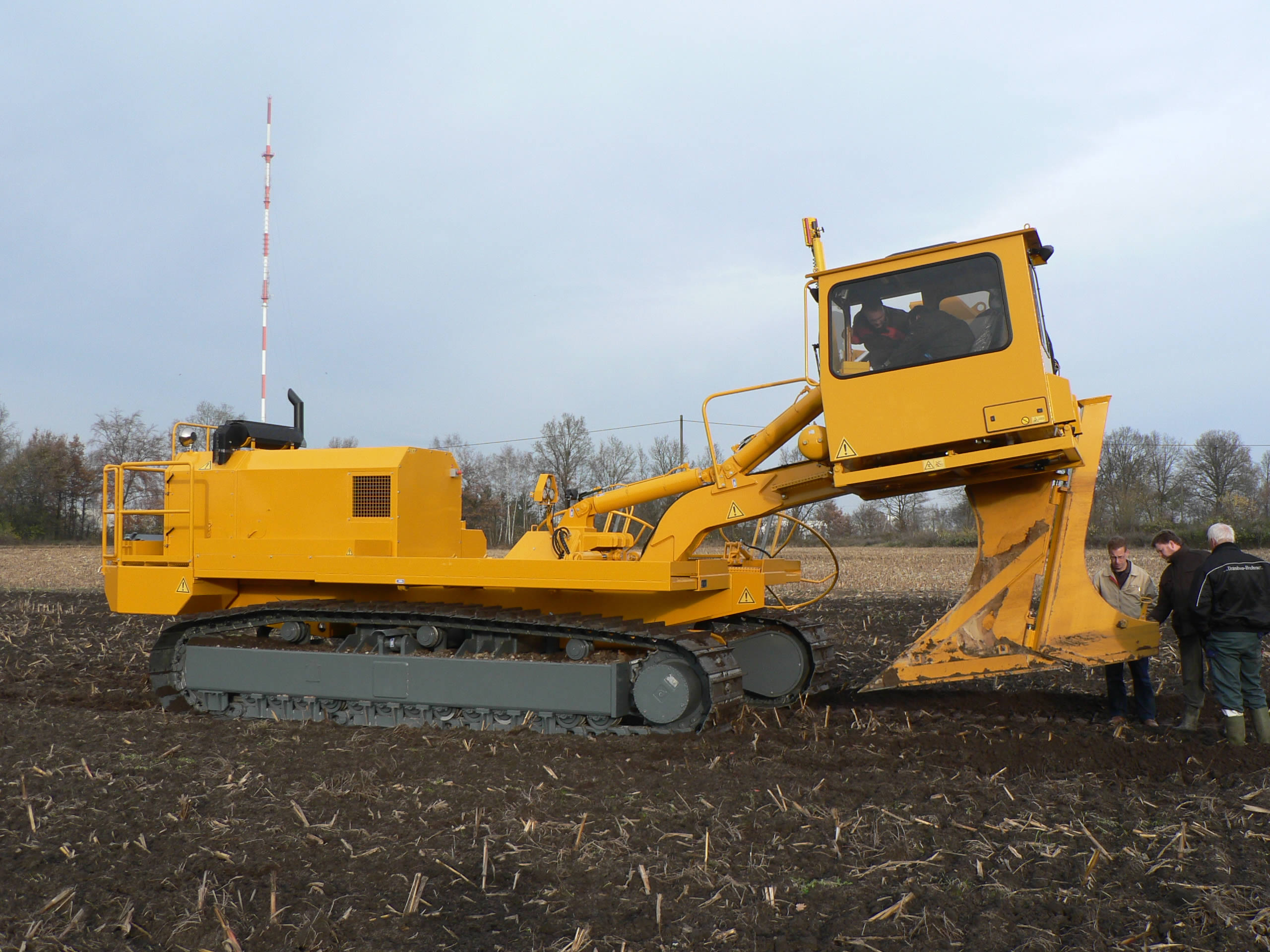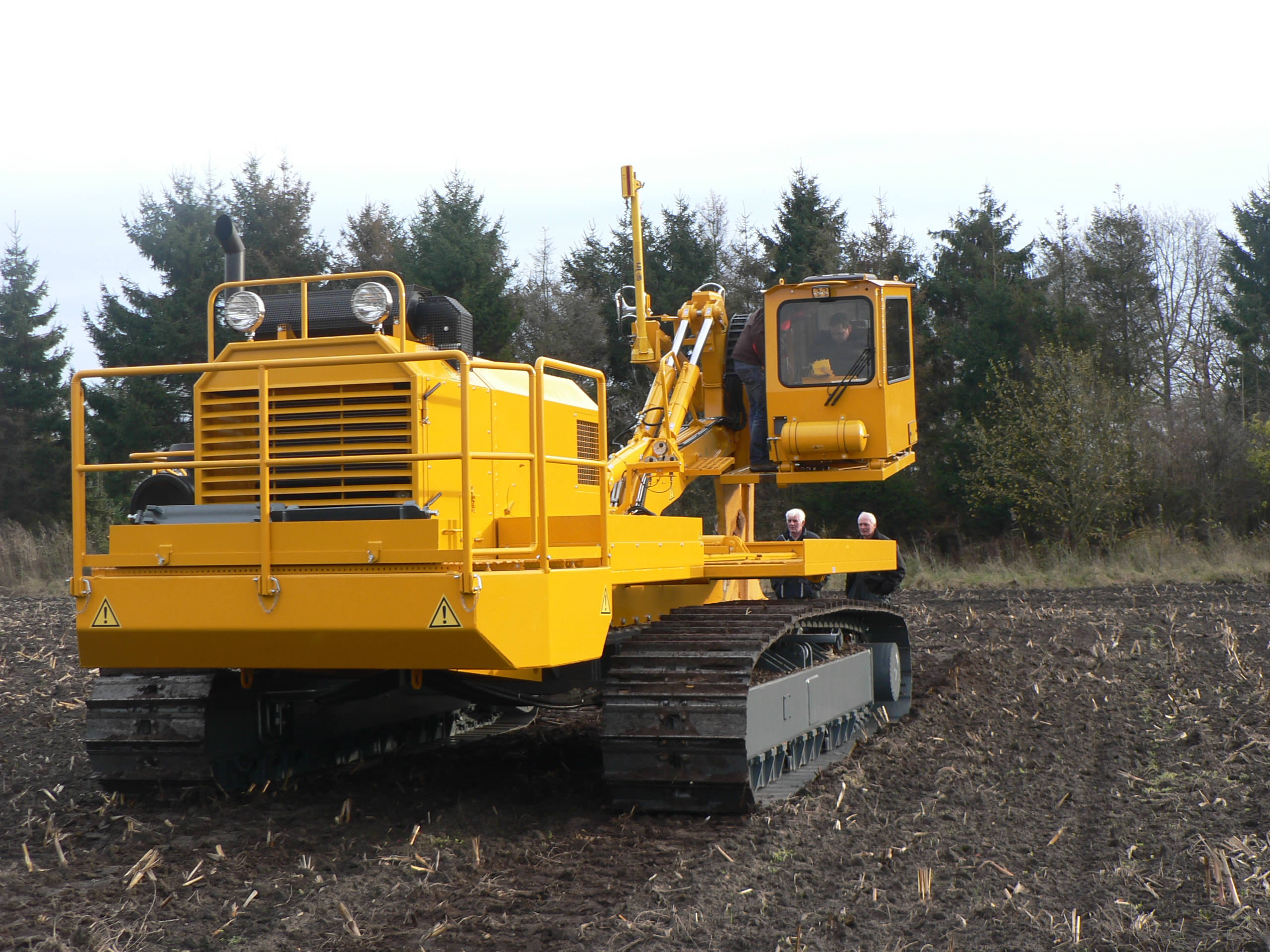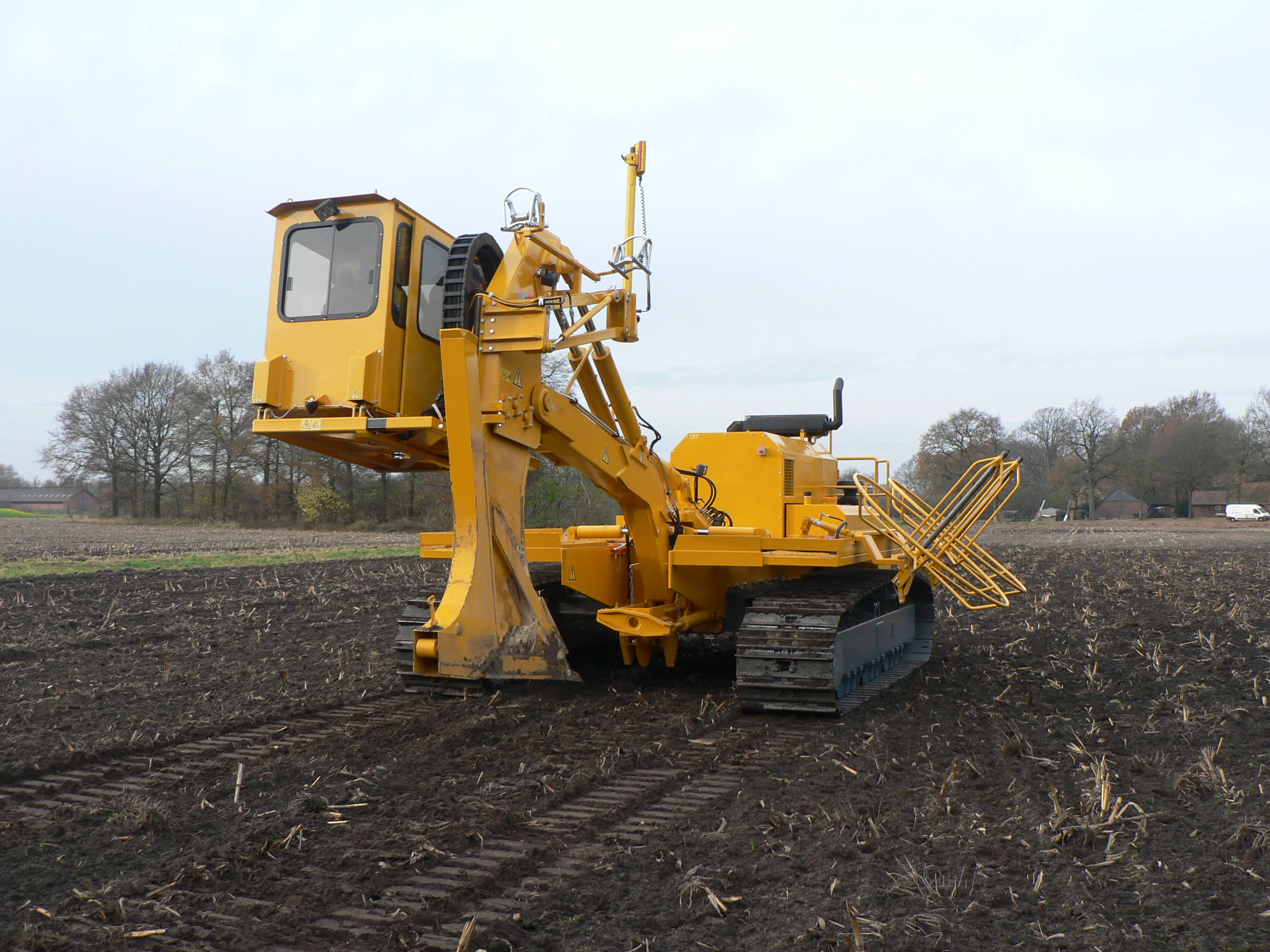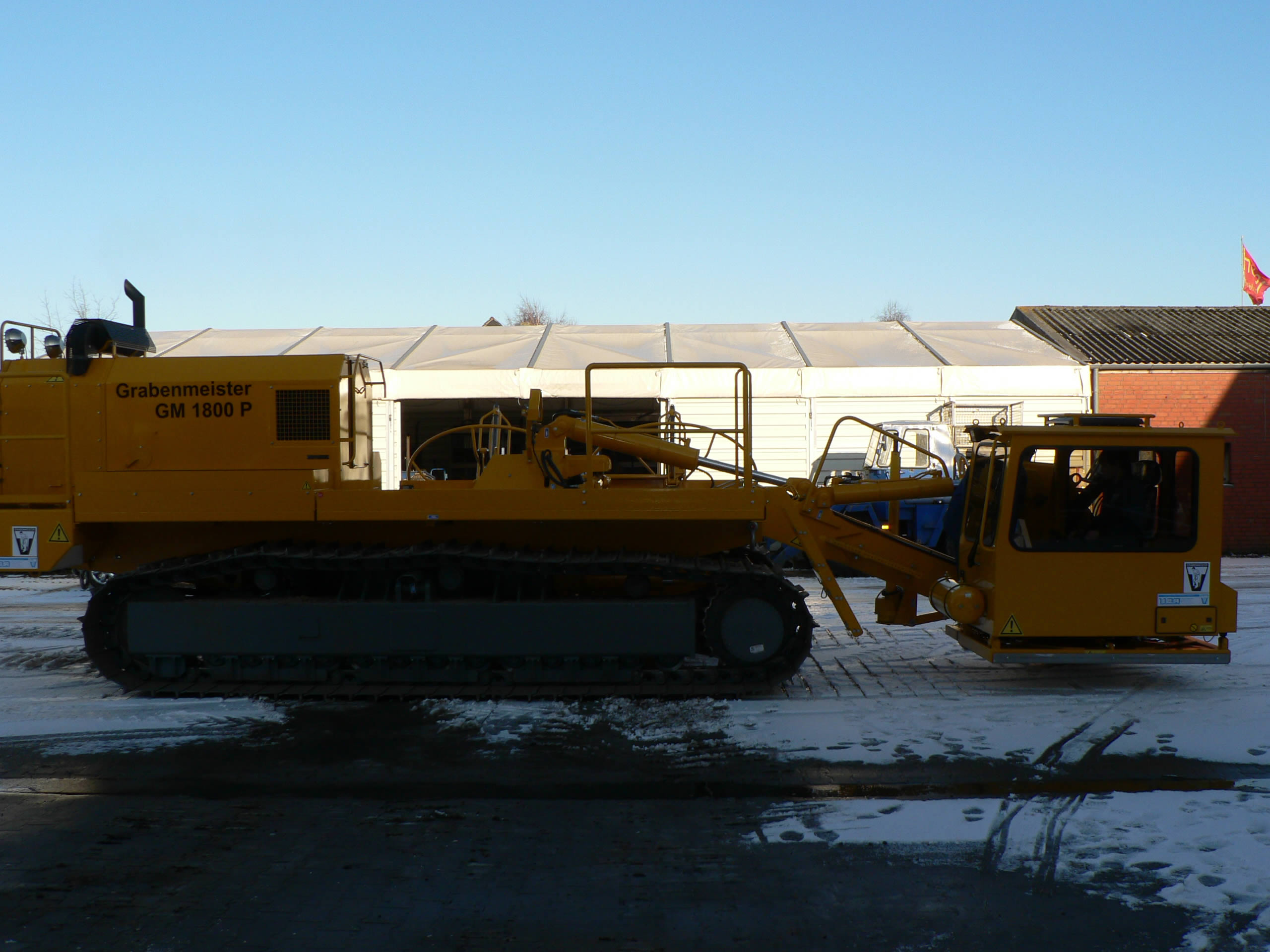 Using the trencher GM 1800 P for drainage work
The trencher GM 1800 P has already proven itself in numerous drainage works. The trencher for drainage works reaches a plough depth of up to 1,800 millimetres, thus creating deep, clean and precise trenches. However, it is more than just a drainage machine and is therefore also suitable for laying cables or gas and water pipes. Here, the machine benefits from its 6-cylinder turbo diesel engine, which generates 400 hp or 294.2 kW, thus ensuring plenty of power and work performance. With such drainage machines it takes only a very short time to dig a large number of trenches or a very long trench.
One of the strengths of such drainage machines is their hydraulic steering. Thanks to this, drainage work can be carried out very flexibly and adapted to the prevailing soil and environmental conditions. The caterpillar track of the drainage machines is extremely helpful in this respect. This works with a fully hydrostatic drive, which ensures the greatest possible flexibility in use. This enables the machine operators to adjust the track width of the trencher for drainage from 2.70 to 4 metres during operation.
Possible equipment features of a trencher for drainage
Drainage machines such as the GM 1800 P trencher usually have a hydraulic system where all functions can be controlled from the control panel. A chassis of 2,700 millimetres is fitted as standard, but this can be hydraulically extended up to 4,000 millimetres on request. A laser system can also be used to adjust the depth. The equipment also includes a cable drum holder and GPS control with recording. The caterpillar drive is controlled via a joystick.
It is advisable to select the equipment of the trencher for drainage in such a way that it fits the respective project and soil. For example, a laterally offset plough blade can be used as required. The better the drainage machines are tailored to their field of application, the faster and more efficient the work will be. Another very practical feature for drainage work is that the working and transport speed of the trencher for drainage can be variably adjusted between 0-5 km/h.
The use of the trencher GM 1800 P
Before using a trencher for drainage, it should be remembered that the GM 1800 P trencher has a dead weight of 30,000 kg. The application area must be suitable for such a heavy machine. The equipment used plays a role here. If additional elements are used together with the drainage machines, their weight increases considerably. The ploughing depth is also a decisive factor when selecting a suitable trencher. This is one of the factors that determine whether a tiller is suitable for a particular project.
A trencher for drainage is used in a wide range of weather conditions. It is therefore pleasant that the comfort cab has both heating and air conditioning. In this way, the machine operators always work in the most pleasant conditions and can concentrate fully on their job. On request, the cab can be equipped with air suspension or an extra wide window front. The GM 1800 P trencher is also one of the drainage machines suitable for drainage pipes with a diameter of 50-160 millimetres.
---
Please note! You can also print this page, save it in PDF format or send it by e-mail.