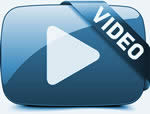 Our new "Grabenmeister GM 140 AFH-500" is equipped with a hydraulic  turntable, enabling the offset for trenching beside the excavator. The use of a offset Trencher is necessary if the Trench goes directly to the trench / or behind obstructions such as guard rails, falling or rising slopes, hedges, walls similary.
A major advantage of the new GM 140 AFH-500 is, that the Trencher is equiped with a conveyor belt that can be placed on both sides (left or right as needed). By the conveyor the discharge of the excavated soil will be excavated from the edge of the Trench and keep free the sides of this. So the excavated soil still on the right side of the Trench to be easily backfilling.
The structure of the GM 140 AFH-500 was designed to be extremely flexible and by etablishing fast-changing systems in the shortest time mounted or dismounted to the excavator. So that the using of the GM 140 AFH-500 is very interesting also for short trenching dimensions.
Prerequisite - carrier unit: hydraulic excavator from 15 to, oil 120 - 140 l/min, 250-300 bar
Standard equipment: Standard conveyor belt, turntable hydr.
Milling beam depth: - 600, 850, 1200 and 1500 mm (side-shiftable)
Chain widths: - 70, 150, 200, 250, 300, 350, 400 and 450 mm (75 mm pcs.)
Carbon chisel chains
Mixing chains (chisel and knife)
Sole scraper with sole plate which mechanically/automatically adapts to the respective milling depth
Loading conveyor belt 3000 mm for direct loading
Laser system manual or automatic
Pipe laying shaft and various cable reel holders

Drive: hydraulic via radial piston motor
weight: 1.800 kg
length: 3.400 mm
width: 1.500 mm
height: 1.800 mm

(Weight and dimensions depend on the respective equipment)
---
Please note! You can also print this page, save it in PDF format or send it by e-mail.