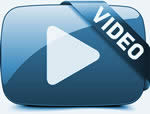 More flexibility at the excavator. The cultivation trencher GM 140 H (2 Cutter-Boom) is a high performance, economic trench, which are conceived particularly for the employment at hydraulic excavators.
Installed at an excavator arm they offer the advantage to achieve and over obstacles away to work be able a large action field.
Practically and robust
These model is available with differently long trench bars. The GMA series trench the grave as narrow as possible, which saves costs during the re-establishment of the grave. Steplessly adjustable depth control can be made manually or by a laser price increase. The back filling is facilitated, by or two additionally mountable snails the trench out ground to or two sides placing.
Working during driving is laterally, parallel facing forward, likewise possible. So those are often cultivation trench an ideal alternative to the self-propelled trenchers.
Are optionally available among other things different trench bars, tubing moving pits and cable role owner in various remarks.
Prerequisite - carrier unit: hydraulic excavator from 15 to, oil 160 - 250 l/min, 250-350 bar
Standard equipment: 1 worm, turntable hydr.
Milling beam depth: - 600, 850, 1200 and 1500 mm (side-shiftable)
chain width: 1 beam - 125, 150, 200, 250, 300, 350 and 400 mm
chain widths: 2 beams - 500 and 600 mm (width = both beams (75 mm part)
Carbon chisel chains
Mixing chains (chisel and knife)
Sole scraper with sole plate which mechanically/automatically adapts to the respective milling depth
1 screw (excavated material is deposited on the side)
Laser system manual or automatic
Pipe laying shaft and various cable reel holders

Drive: hydraulic via radial piston motor
weight: 2.800 kg
length: 3.000 mm
width: 1.500 mm
height: 1.400 mm

(Weight and dimensions depend on the respective equipment)
---
Please note! You can also print this page, save it in PDF format or send it by e-mail.