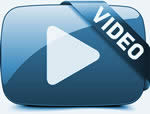 Versatile conceived. The GM 160 S or AF (S: with snail AF: with conveyor) is a cultivation trencher for the assembly at tractors with three point admission at the tail.
It is ideal for the cable, tubing and drainage pipe installation. For that optionally the trench bar can work on obstacles be shifted mechanically or hydraulically up to 600 mm laterally (optinally).
The trench cutter can be equipped with different booms from 600 to 1,600 mm of depth and trench cutter from 150 to 400 mm broad. The drive is made alternatively by the power-takeoff or a hydraulic engine (optionally). As GM the trench cutter is equipped 160 AF with a hydraulic conveyor, with which the excavation is laterally put down.
Prerequisite - carrier: tractor/Unimog hydrostatic or super creeper gear
Standard equipment: Standard conveyor belt
Milling beam depth: - 1250 and 1600 mm (laterally adjustable)
Chain widths: - 150, 200, 250, 300, 350 400 and 450 mm (100 mm parts)
Carbon chisel chains
Mixing chains (chisel and knife)
Sole scraper with sole plate which mechanically/automatically adapts to the respective milling depth
Loading conveyor belt 3000 mm for direct loading
Laser system manual or automatic
Pipe laying shaft and holder for pipes

Drive: mech. via PTO shaft (1000 rpm) or optional hydraulic engine
weight: 2.300 kg
length: 4.400 mm
width: 1800 mm
height: 2.000 mm

 (Weight and dimensions depend on the respective equipment)
---
Please note! You can also print this page, save it in PDF format or send it by e-mail.