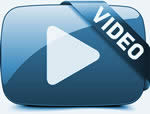 The GMV 130 plow is special designed for tractors and excavators. It can be used as an attachment to 3-point tractor with a continuously variable transmission or creeper from 150 hp as well as hydraulic excavators from 20 tons.
The plow has a maximum operating depth of 1.300 mm and simultaneously pipes / cables etc. are drawn up to a maximum diameter of 80 mm. The plow GMV 130 has a weight of approximately 2.400.0 kg!
Voraussetzung –Trägergerät: Dreipunkt-Schlepper o. Hydraulikbagger ab 20 to., Superkriechganggetriebe
Pflugtiefe: - max. 1.300 mm
Pflugbreite: max. 80 mm Durchmesser

Antrieb: hydraulisch über Radialkolbenmotor
Gewicht: 2.400 kg
Länge: 3.500 mm
Breite: 1.800 mm
Höhe: 2.700 mm

(Gewicht und Maße sind abhängig von der jeweiligen Ausstattung)
---
Please note! You can also print this page, save it in PDF format or send it by e-mail.