sports field drainage with the GM 4 all-wheel drive
Today, sports facilities are subject to greater wear and tear and at the same time users demand higher quality lawns. In order to meet these high quality standards, extensive maintenance is necessary, but this must not interfere with sports activities in the long term. With the right tools for sports field drainage, this problem can be solved efficiently.
Rent trenchers: GM 4 All-wheel drive for sports field drainage
Sports field drains prevent waterlogging on the pitch. They safely drain off rainwater and thus guarantee faster drying of the playing surface. The longitudinal sports field drains are laid with a slight gradient. They lead the collected rainwater to the collectors, which lead the excess water away from the pitch into the intended drains. For sports field drainage in particular, it is a good idea to rent trenchers. With the help of our trench cutters for rent, the drainage trenches can be efficiently milled into the building ground. Our trencher GM 4 Allrad is equipped with a hydraulic valve control and is ideal for laying sports field drainage.
Im Einsatz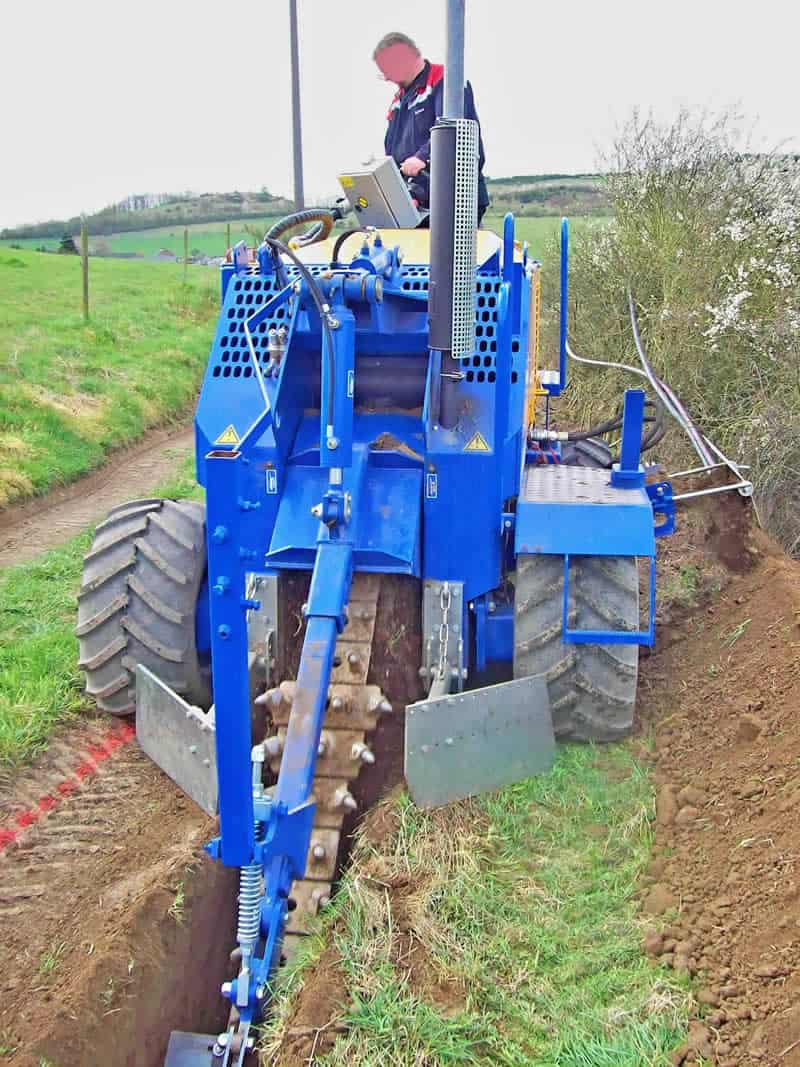 Im Einsatz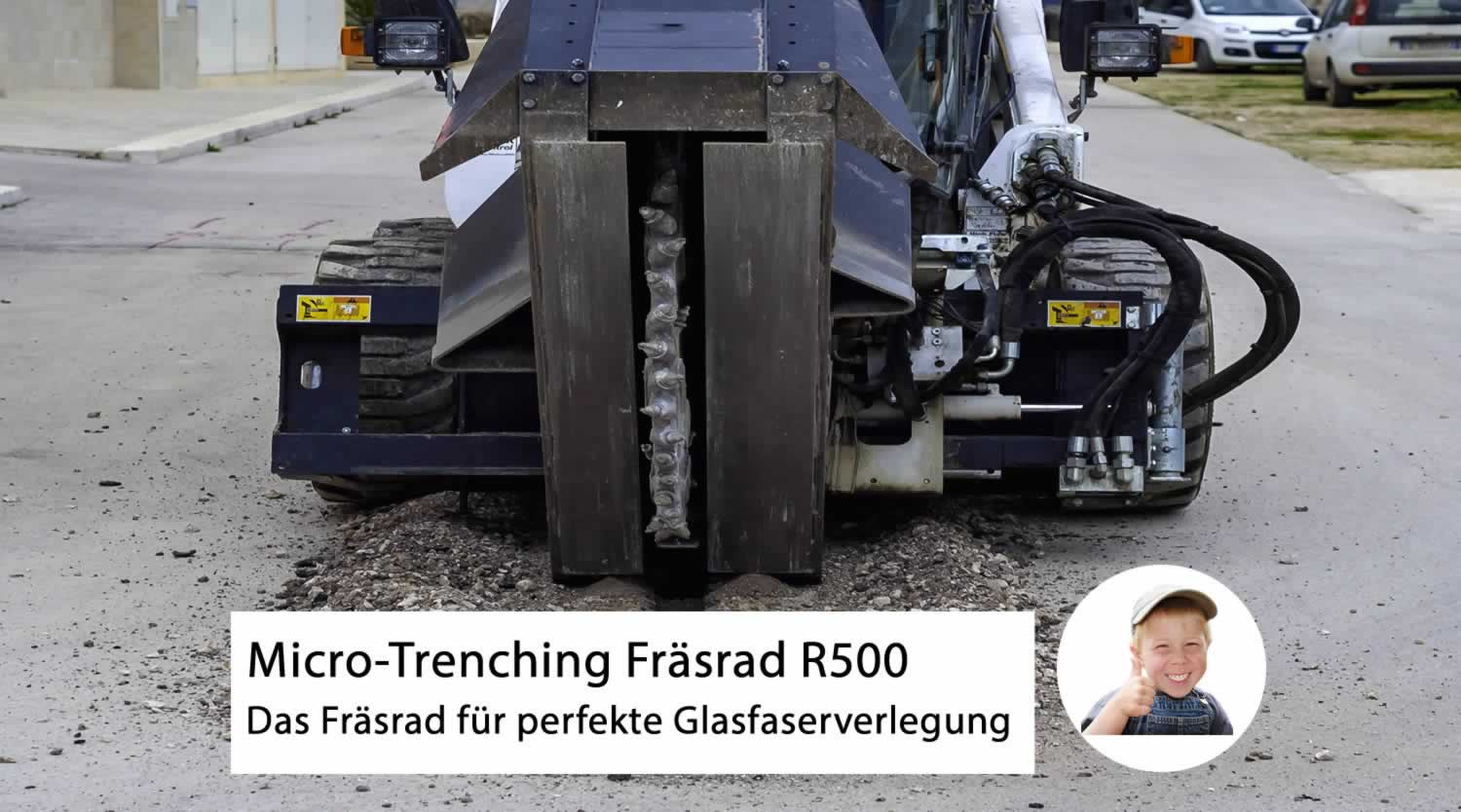 Im Einsatz
Im Einsatz
Im Einsatz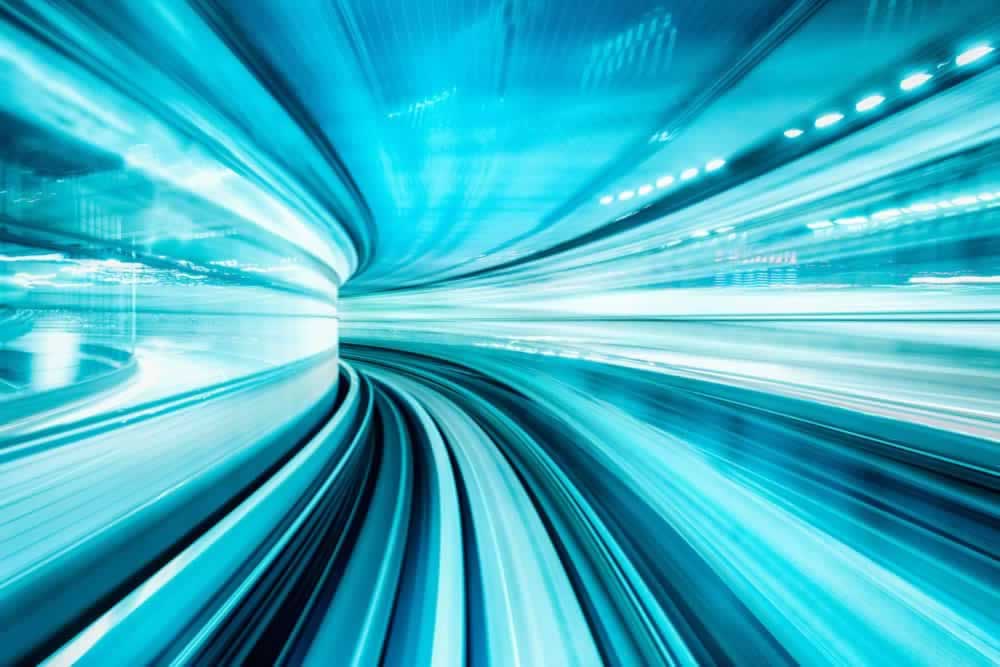 Im Einsatz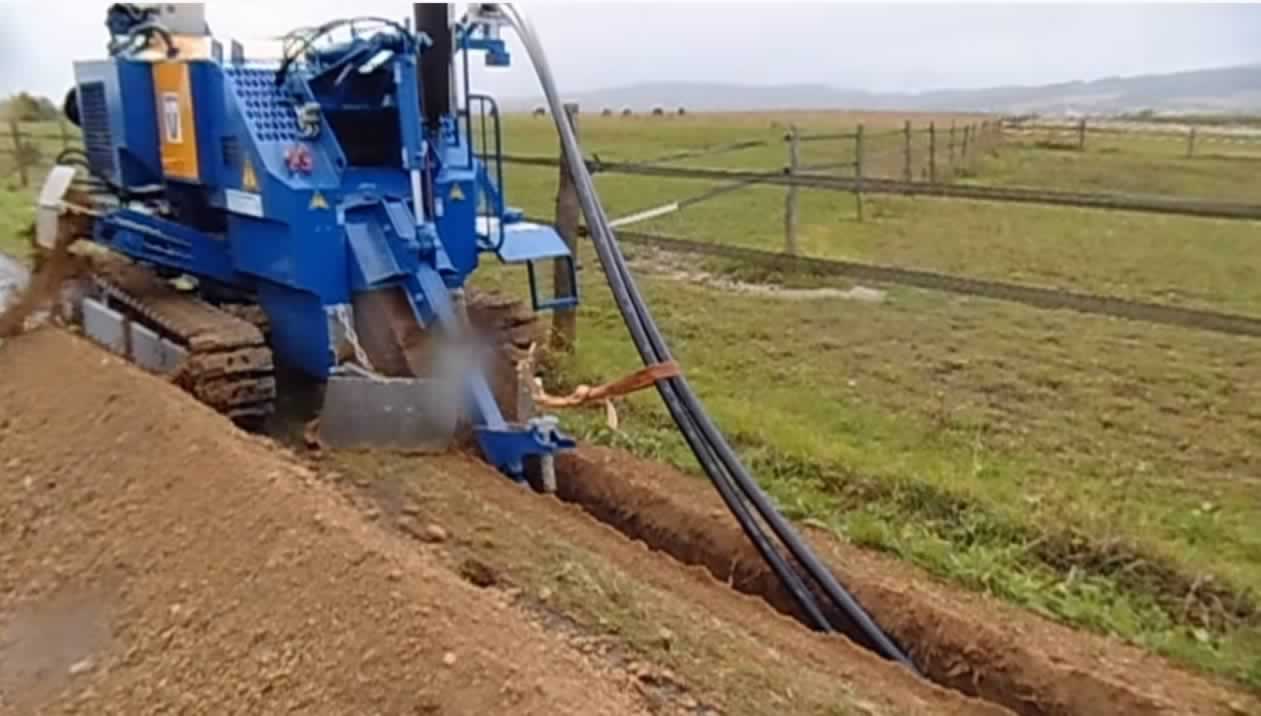 Im Einsatz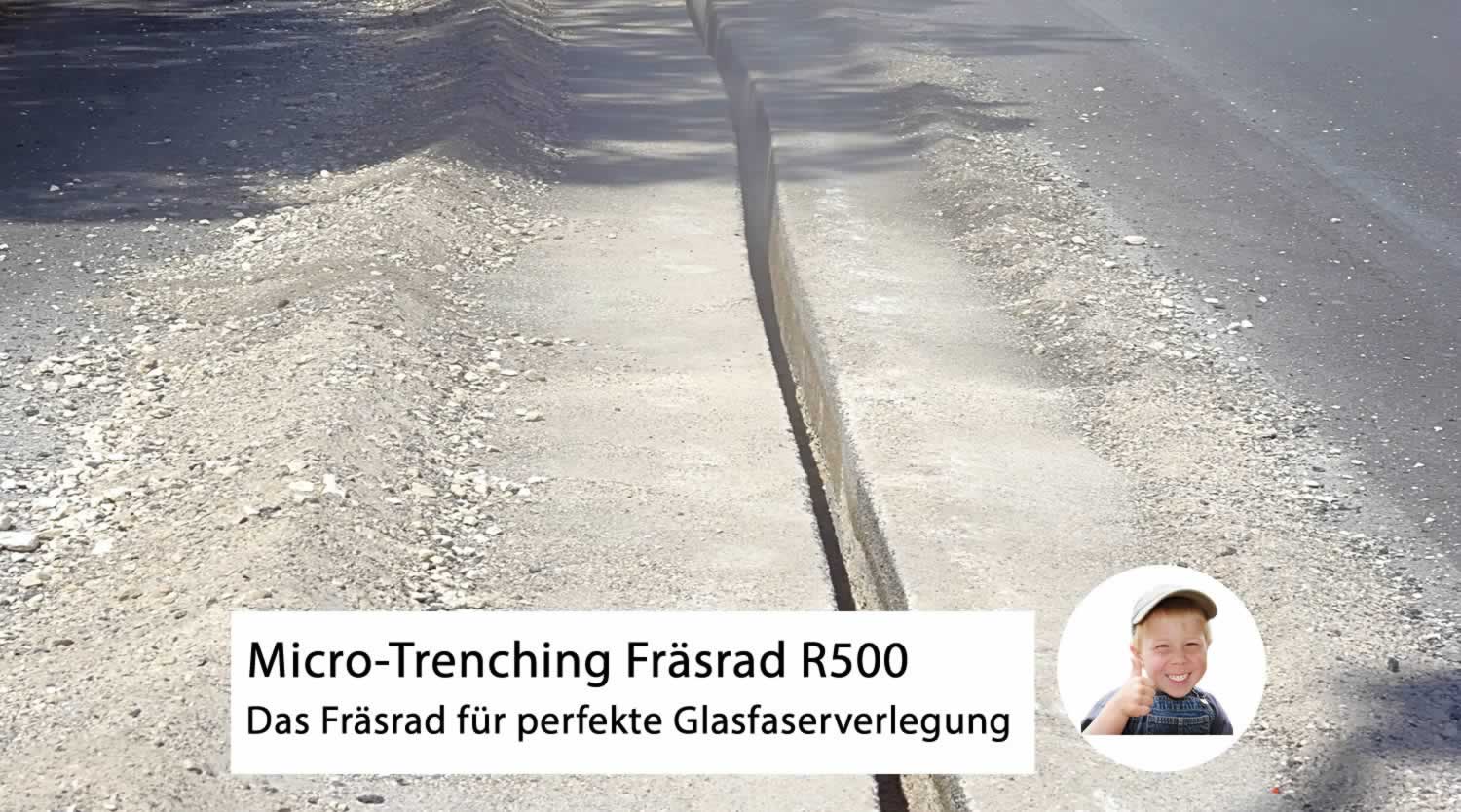 Im Einsatz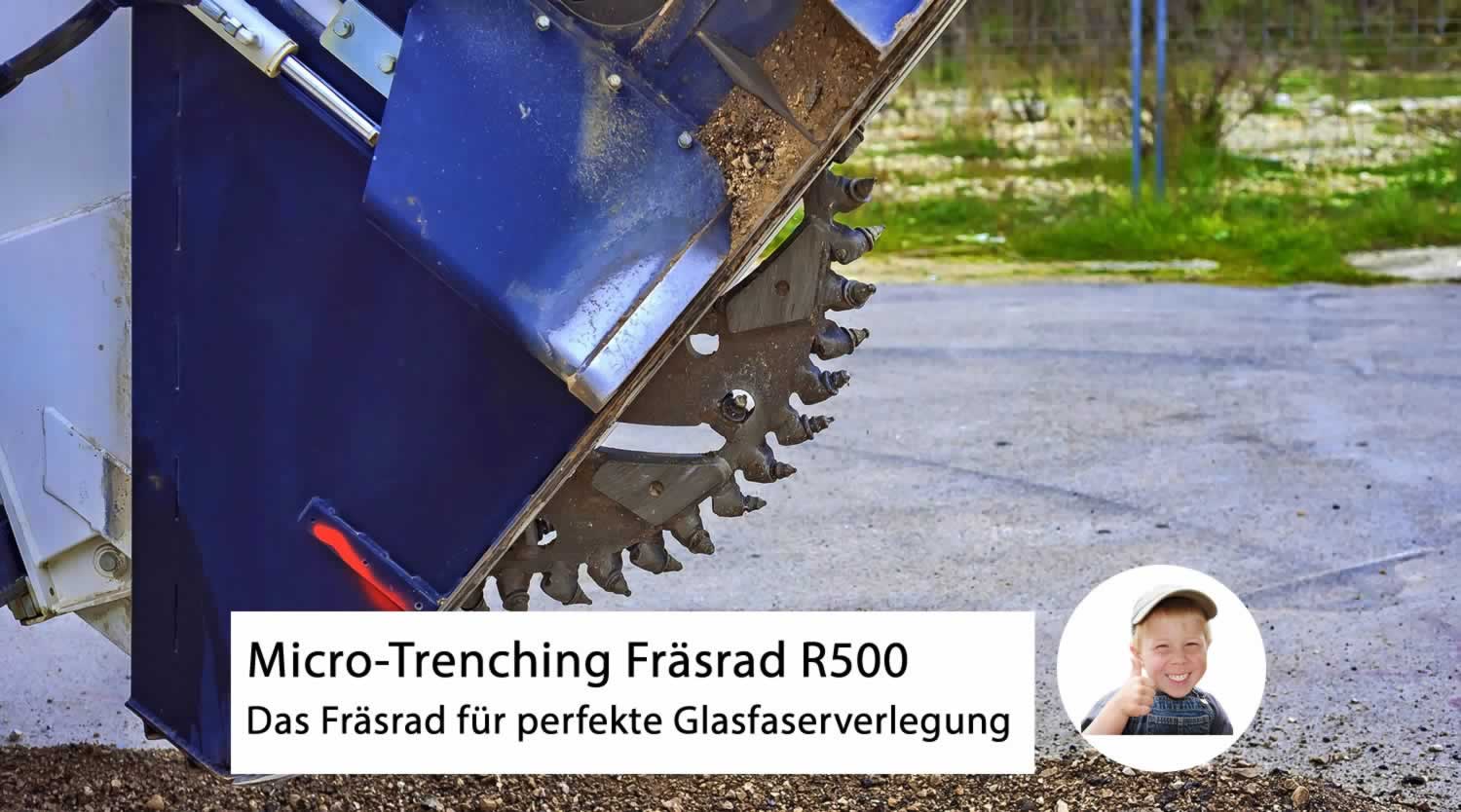 Im Einsatz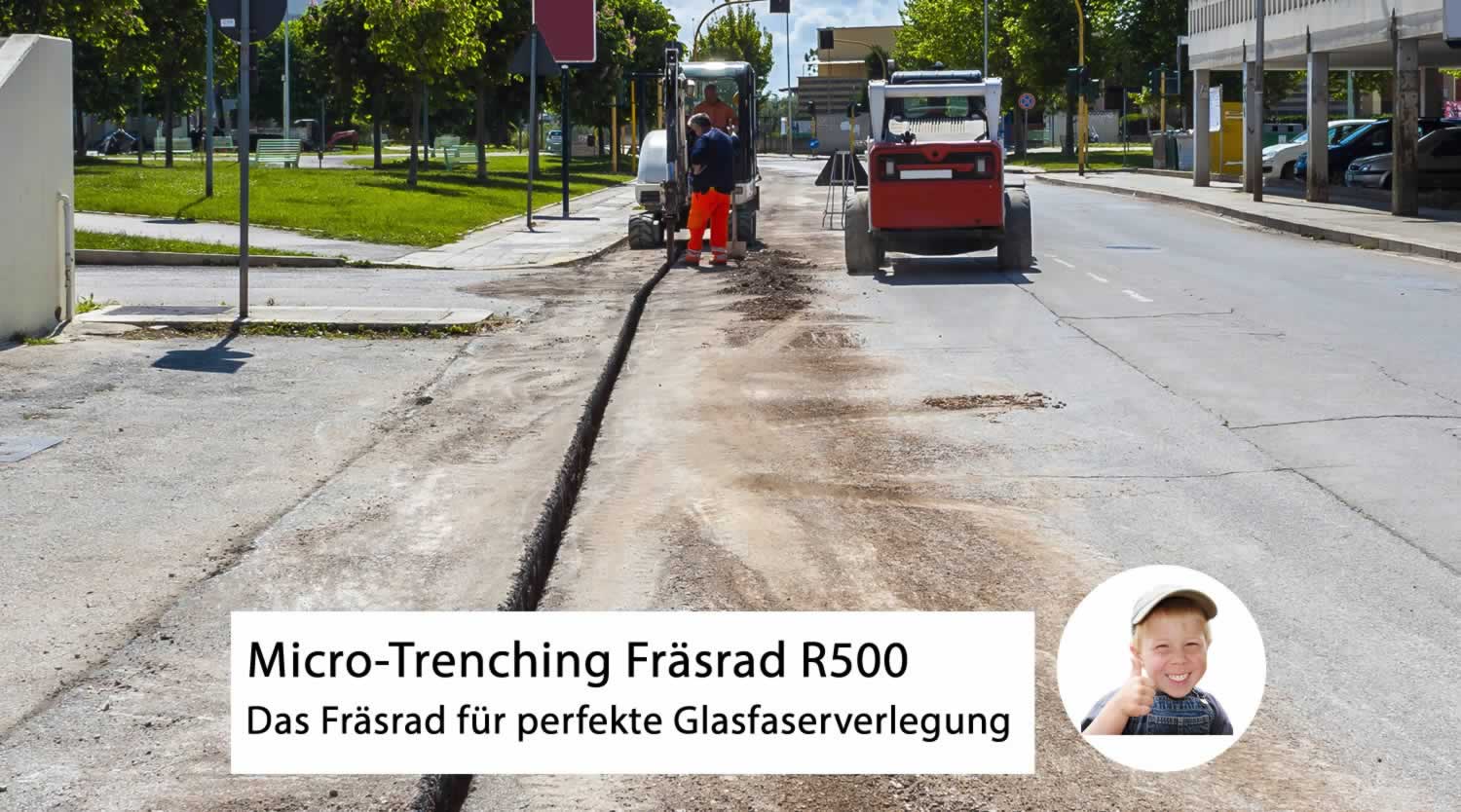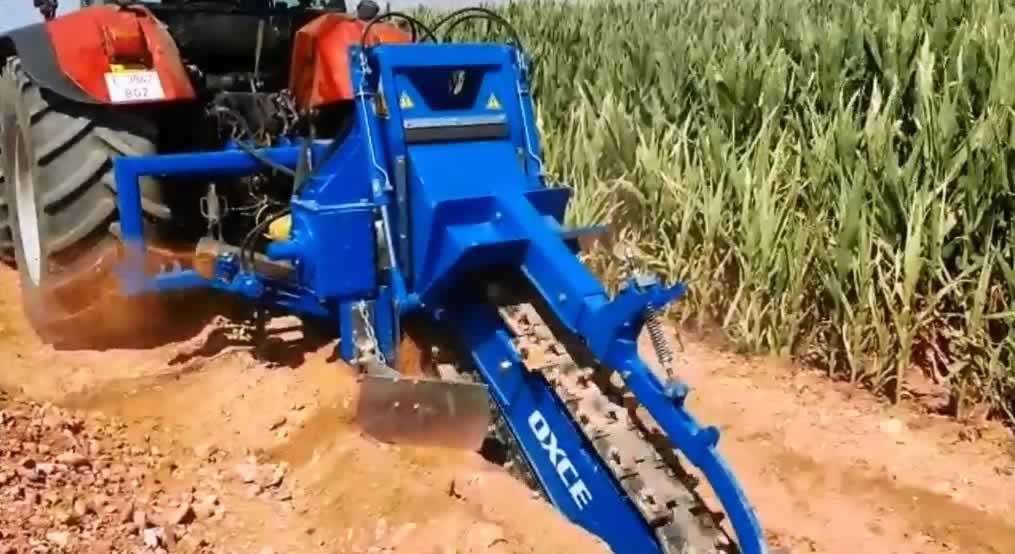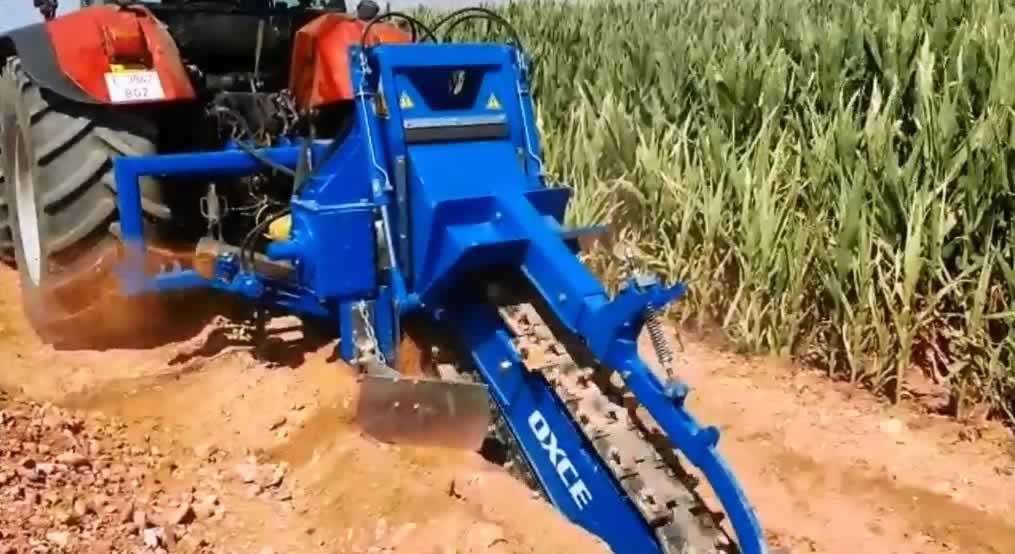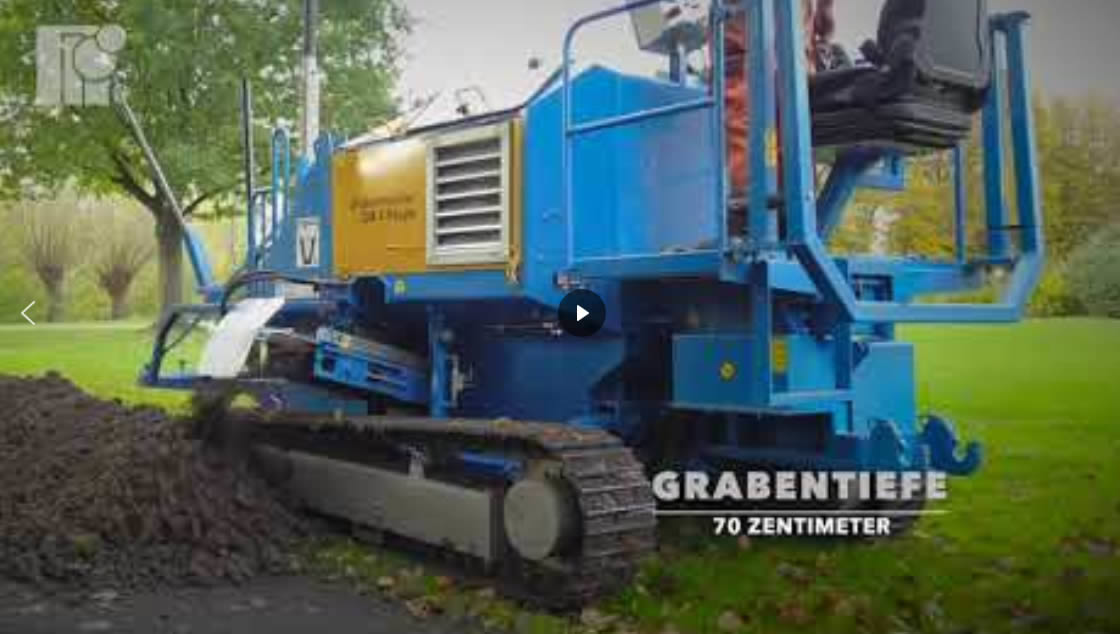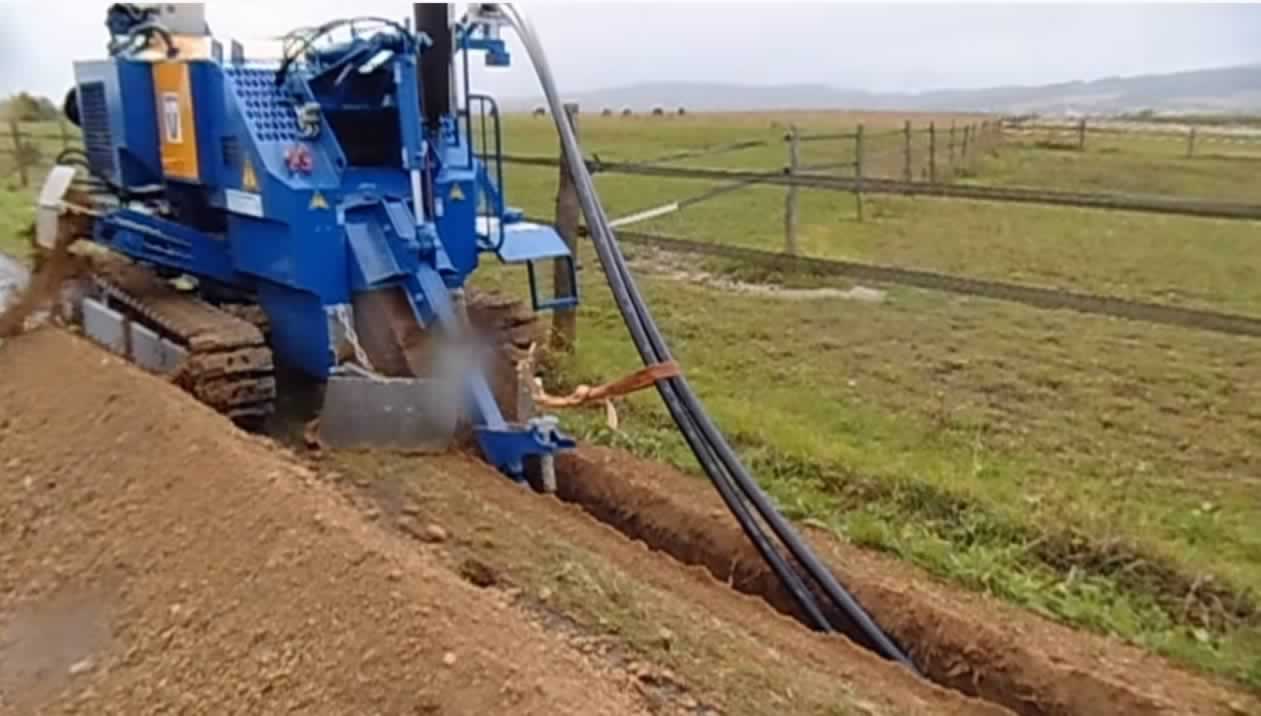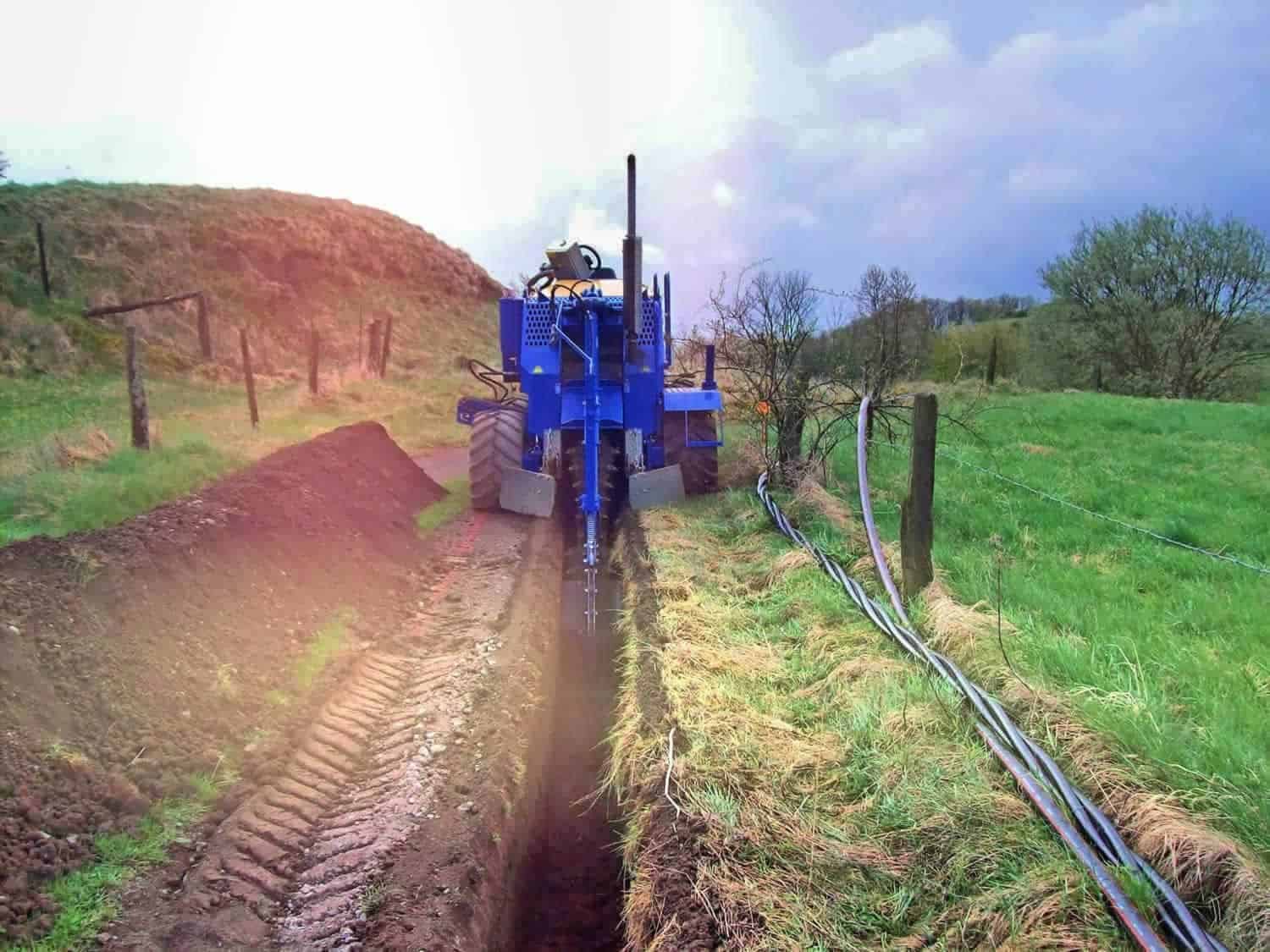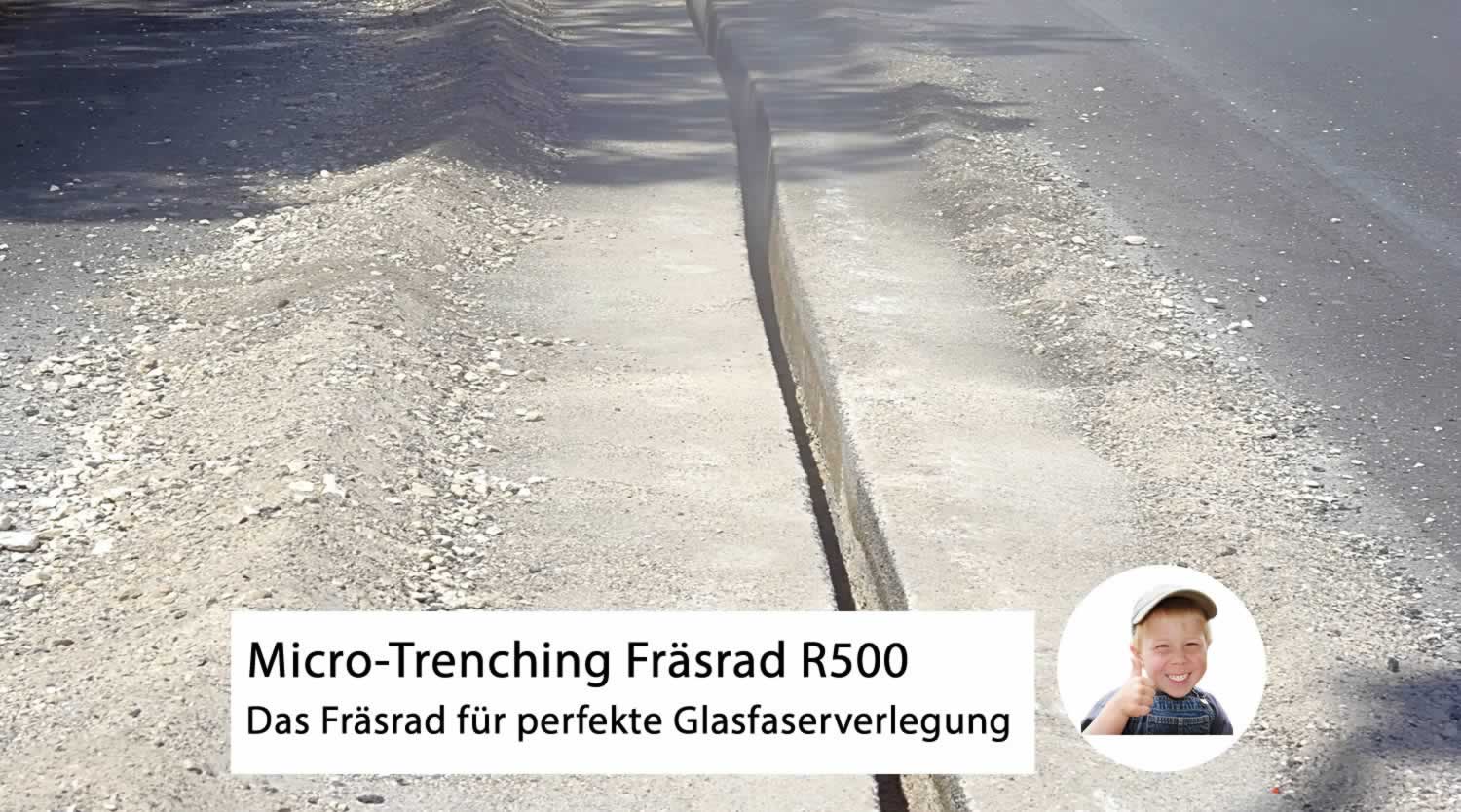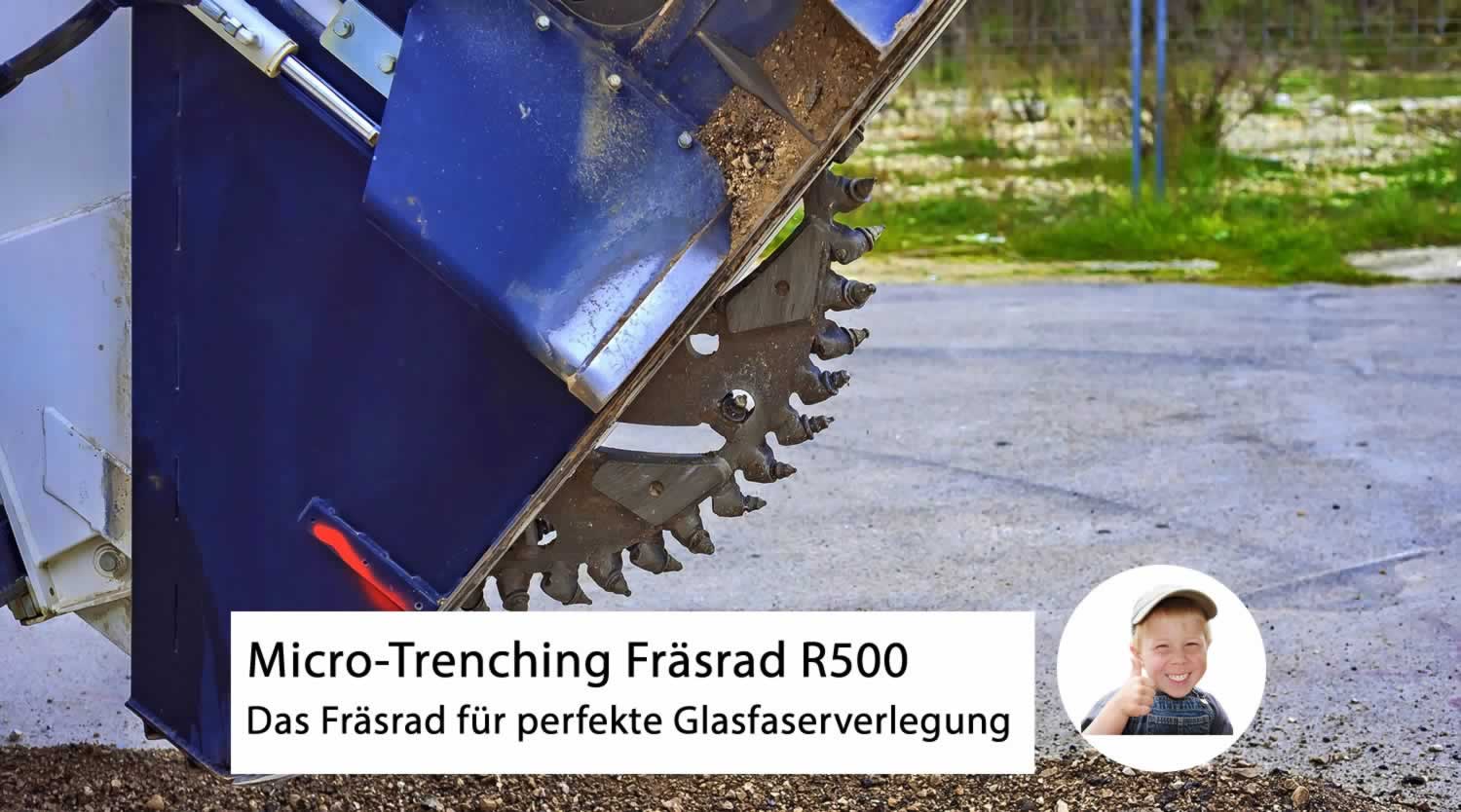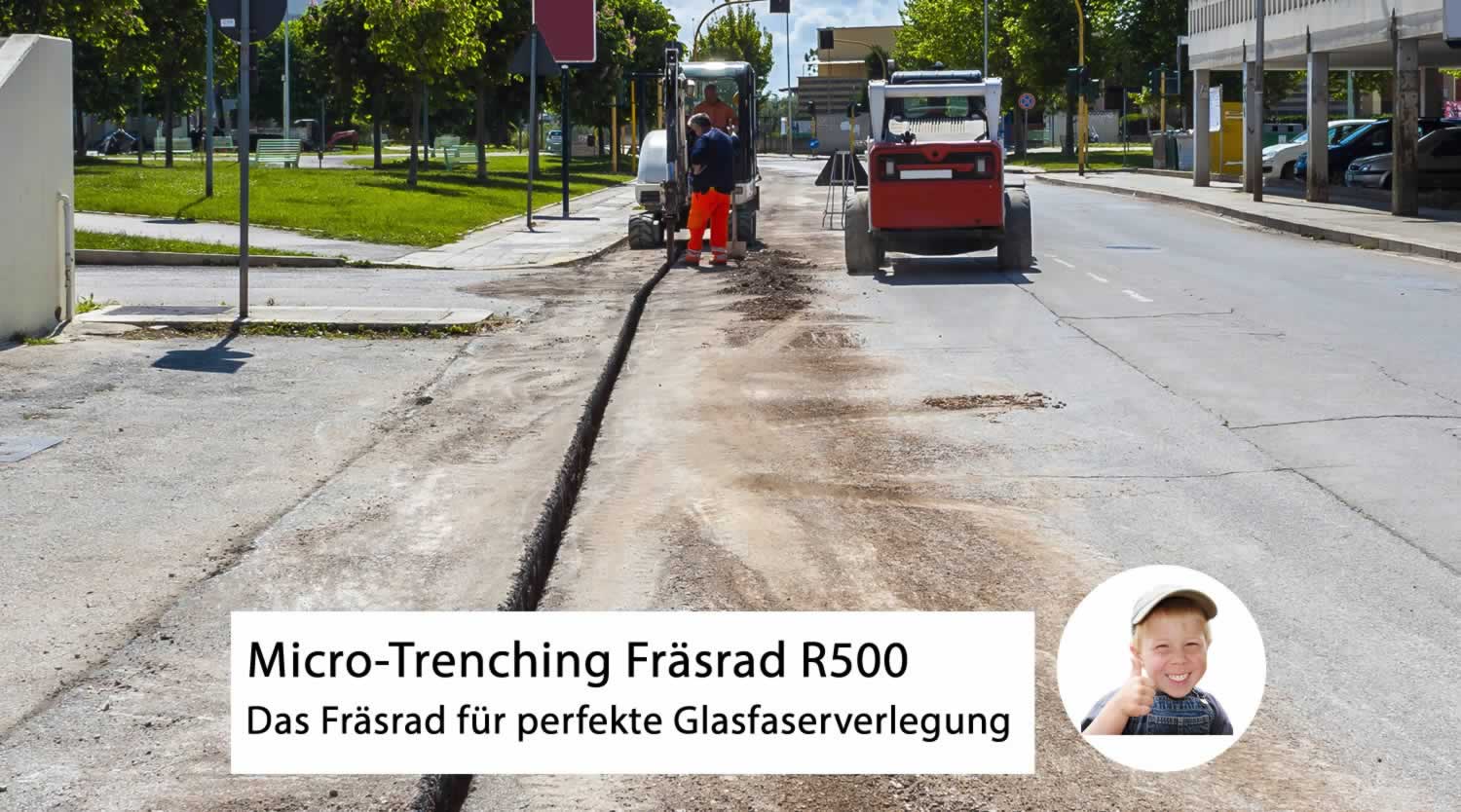 Trench milling for rent: This is what the GM 4 all-wheel drive offers
The operator's platform of the GM 4 all-wheel drive can be moved in just a few steps, allowing a direct view of the trench and the milling chain. To be able to complete milling and backfilling in a single operation, the additional equipment with a backfilling hopper is worthwhile. Thanks to its vertical position, the self-propelled GM 4 all-wheel drive trenchers for rent for sports field drainage can also work on slopes. The tilt device hydraulically compensates for lateral inclines of up to 12 degrees. The GM 4 all-wheel trenchers eject the excavated material for rent either on both sides or to the right and left. Direct loading makes an additional conveyor belt possible. The ride-on units can also be optionally equipped with a driver's cab for trench milling. These then have a comfort driver's seat, which can be supplied with air conditioning and heating on request or, in the standard version, serves as pure weather protection.
The trench cutting machine for rent is extremely flexible in its application and meets the most varied requirements in golf course construction. The GM 4 all-wheel trenchers easily achieve milling depths of 600, 800, 1250 and 1500 millimetres. If you want to rent a trench cutting machine, you can choose between a mixed chain version and a cutter-carbon bit with regard to the milling chain. The milling width of the self-propelled rotary cultivator ranges from 70 to 450 millimetres. It is worth renting trenchers, especially for individual jobs such as laying sports field drainage. On request, you can also obtain additional individual equipment for your project.
Milling width: 70 -450 mm
Milling depth: 300 - 1,500 mm
Engine: Doosan Diesel, water cooled, 60 KW, 79 PS
Travel drive: 4x radial piston motor, infinitely variable, 2x with brake) Differential lock
Working / transport speed: 0-12 km/h
Milling chain drive: mech./hydr. via power band
Steering: hydr. via steering wheel
Electrical system: 12V
Hydr. system: tandem control pump control panel (control of all functions electrically), additional hydr. via gear pump
Tyre chassis/crawler track: 31x15.5-12 Terra/Farmer
Standard equipment: Standard conveyor belt hydr hydr. 15 degrees, trench edge scraper, all-wheel drive (stepless)
Milling beam depth: -600, 850 1250, 1500 or optional 3000 mm
Chain widths: -70, 150, 200, 250, 300, 350, 400 and 450 mm (75 mm TLG.)
Carbon chisel chains
Mixed chains: (chisel and knife)
sole scraper
sole plate
farm tyre
Twin tyres with flan.
Loading conveyor belt 3000 and 4000 mm hydr. for direct loading
slot equipment
reel
dozer blade
Laser system manual or automatic
Pipe laying shaft and holder for pipes and filling funnel

weight: 4.800 kg
length: 5.800 mm
width: 2.000 mm
height: 2.300 mm

(Weight and dimensions depend on the respective equipment)
---
Please note! You can also print this page, save it in PDF format or send it by e-mail.