Sports field drainage and fibre optic cable laying with the GM 4 Allrad trencher
Sports facilities today are subject to greater wear and tear, and at the same time users demand higher quality turf. Extensive maintenance is necessary to meet these high quality standards, but it must not interfere with sporting activities in the long term. With the right tools for sports field drainage, this problem can be solved efficiently.
image-slider-with-thumbnail1.jpeg
image-slider-with-thumbnail2.jpeg
image-slider-with-thumbnail3.jpeg
image-slider-with-thumbnail4.jpeg
image-slider-with-thumbnail4.jpeg
image-slider-with-thumbnail4.jpeg
image-slider-with-thumbnail4.jpeg
image-slider-with-thumbnail4.jpeg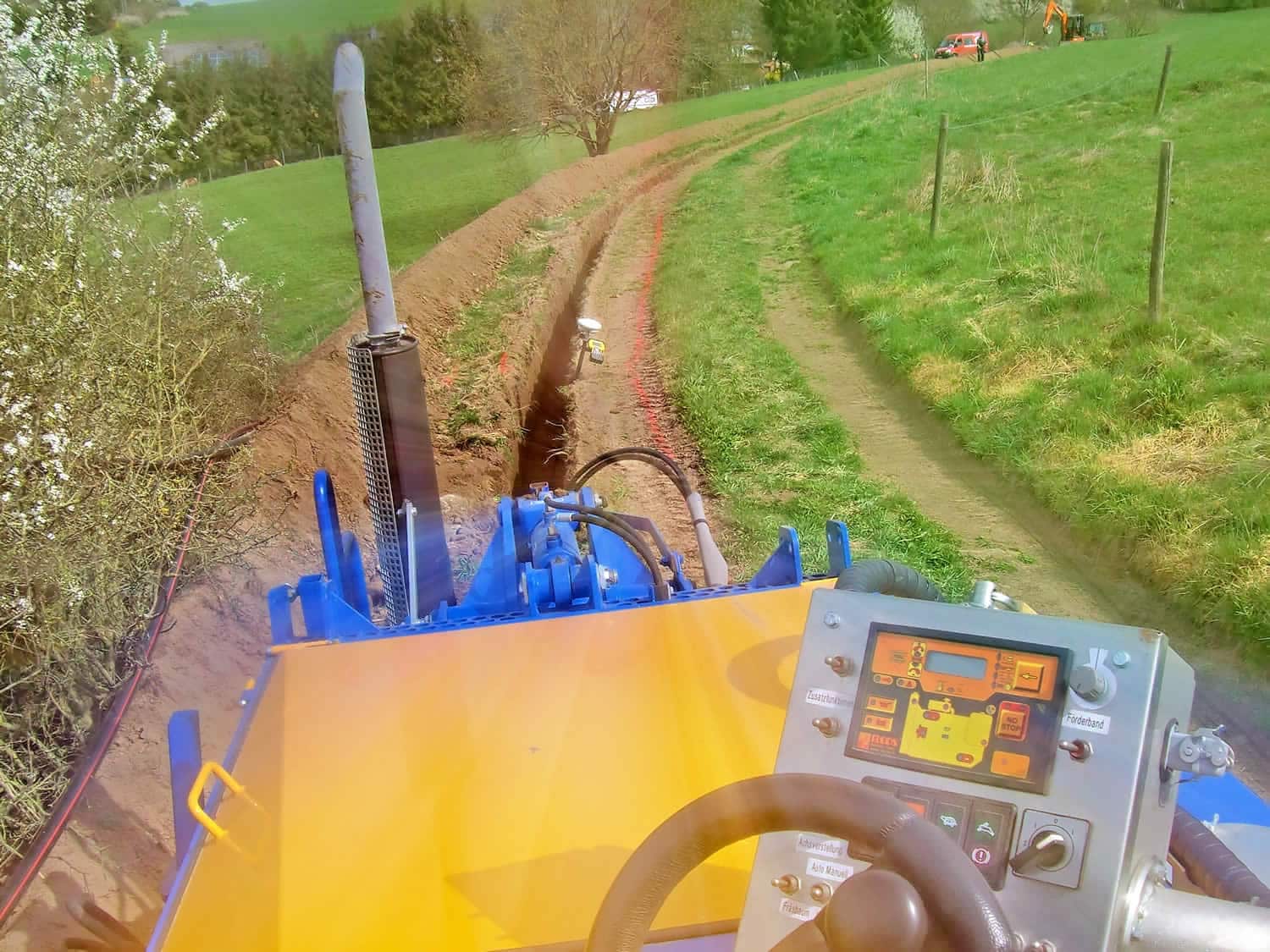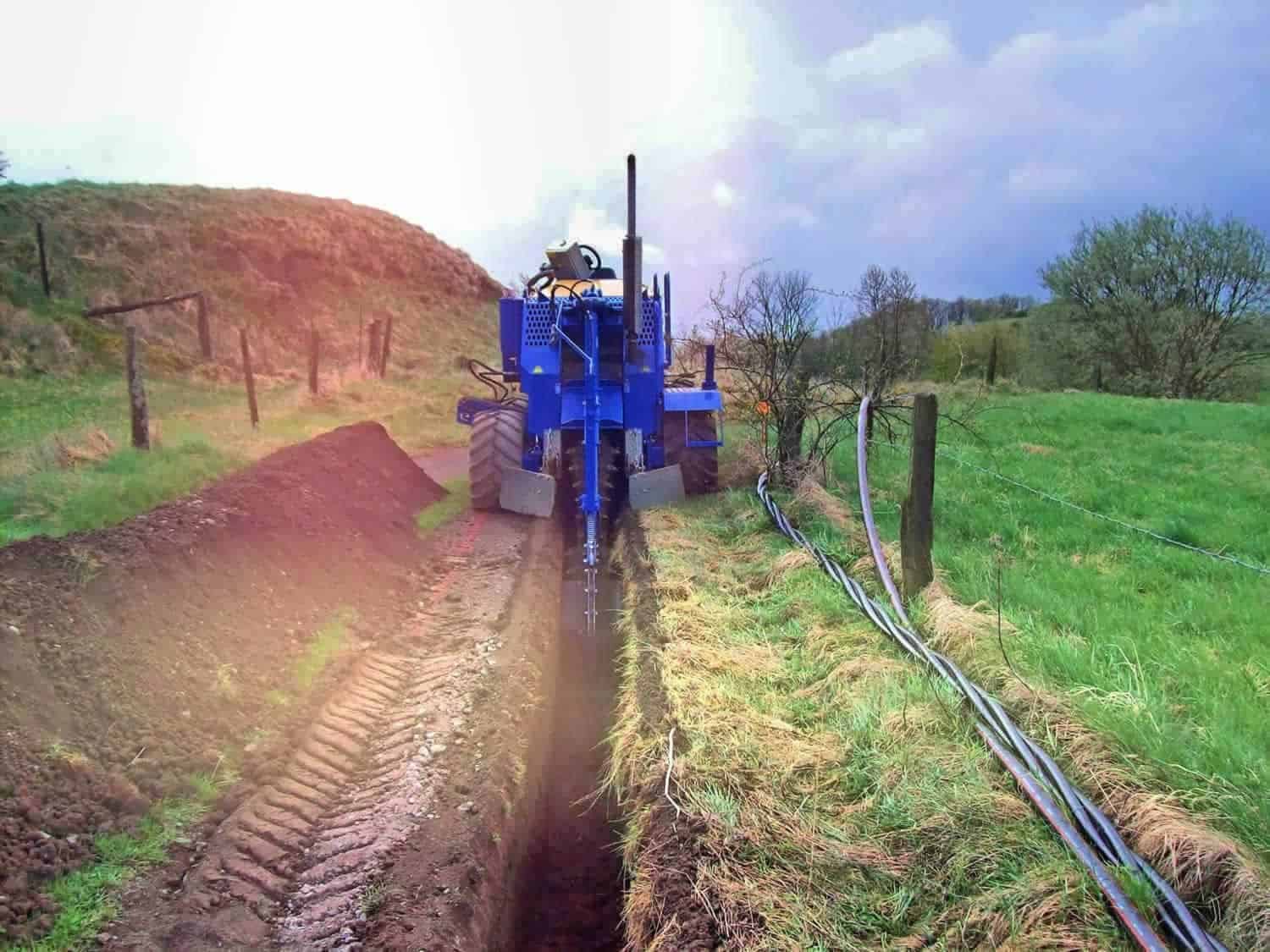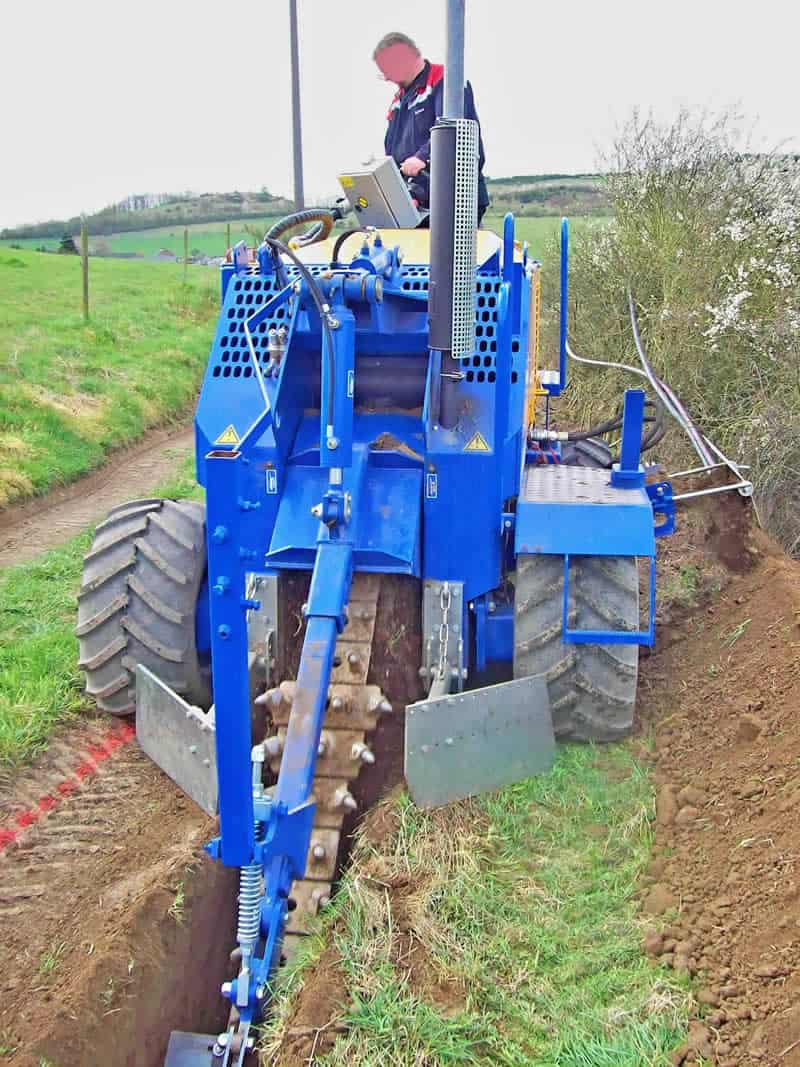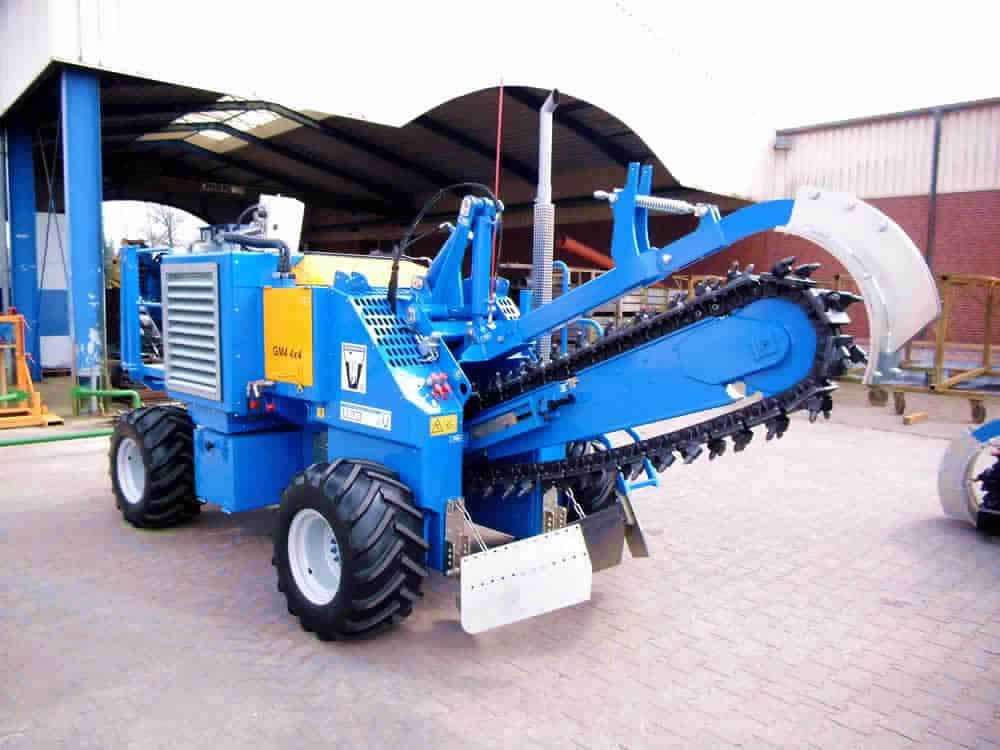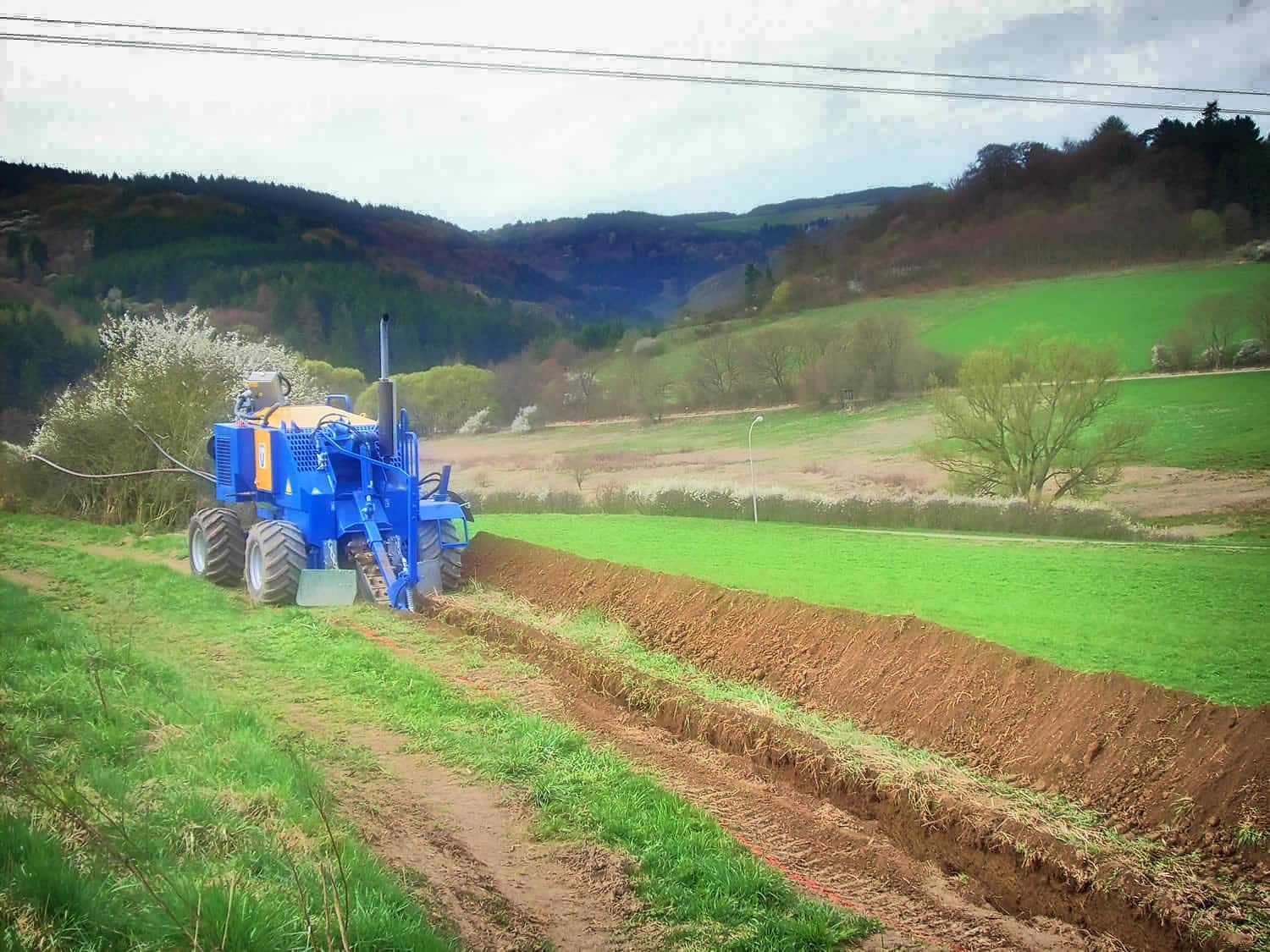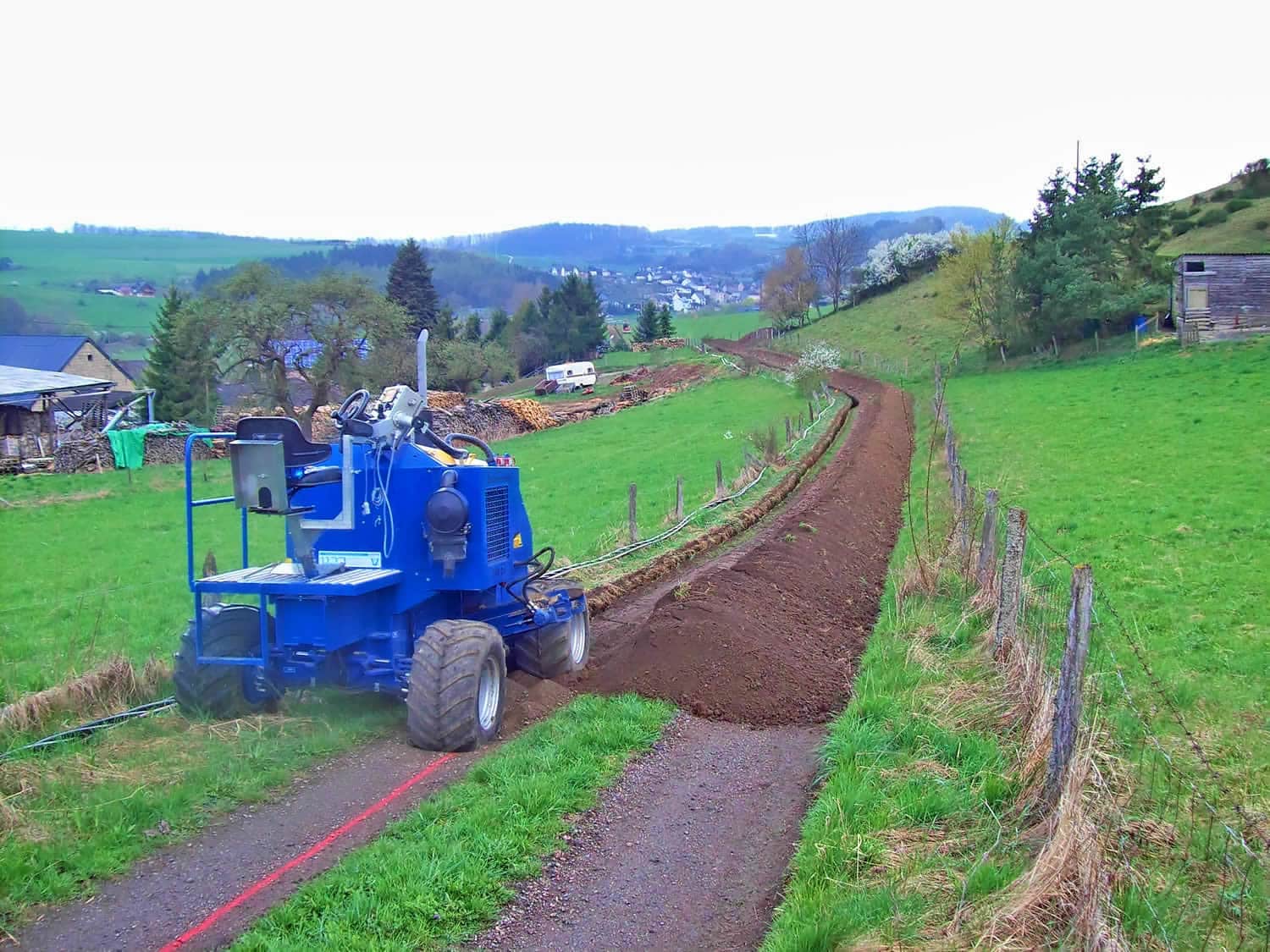 Trencher hire: GM 4 Allrad for laying fibre optic cables.
Sports field drainage systems prevent waterlogging on the playing field. They safely drain off precipitation water and thus guarantee faster drying of the playing surface. The longitudinal sports field drains are laid with a slight slope. They guide the absorbed rainwater to the collectors, which direct the excess water away from the playing field into the designated drains. Trenchers are particularly suitable for sports field drainage. With the help of our trenchers for hire, the drainage trenches are efficiently milled into the ground. Our GM 4 Allrad trencher is equipped with hydraulic valve control and is ideal for laying sports field drainage.
Trenchers for cable laying: What the GM 4 Allrad offers
The operator's platform of the GM 4 Allrad can be moved in a few simple steps, allowing a direct view of the trench and the milling chain. In order to be able to carry out milling and backfilling in one operation, it is worthwhile to additionally equip the machine with a backfilling hopper.
The self-propelled GM 4 all-wheel trencher for hire for sports field drainage can also work on slopes thanks to its vertical position. The tilt device hydraulically compensates for lateral slopes of up to 12 degrees. The GM 4 all-wheel trenchers for hire eject the excavated material either on both sides or to the right and left. Direct loading is made possible by an additional conveyor belt. When renting a trencher, the ride-on machines can also be equipped with an optional driver's cab. These then have a comfort driver's seat, which can be supplied with air conditioning and heating on request or, in the standard version, serves purely as weather protection.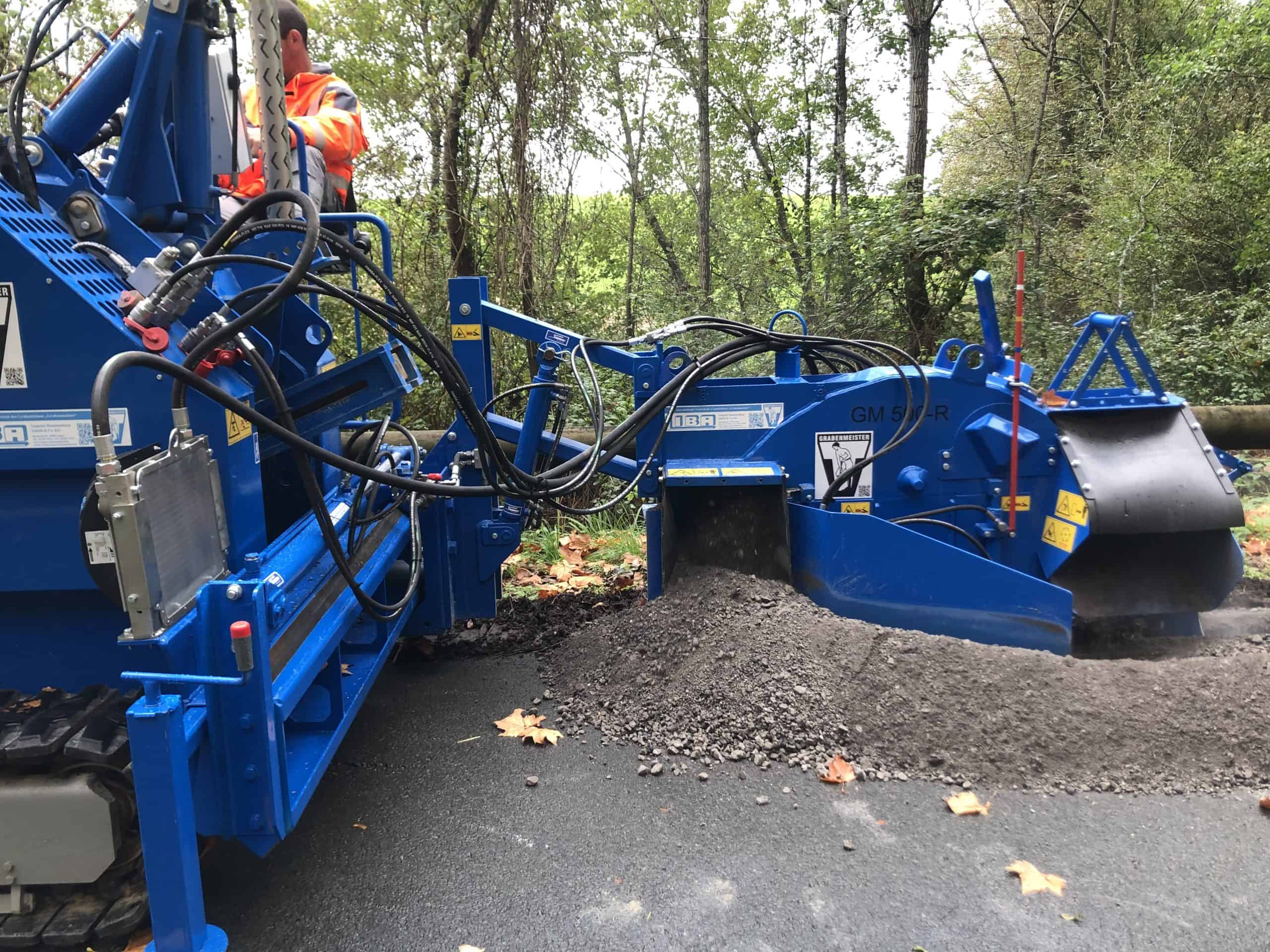 Slide 1
Fräsrad R 500:Micro Trenching für genau gezogene Gräben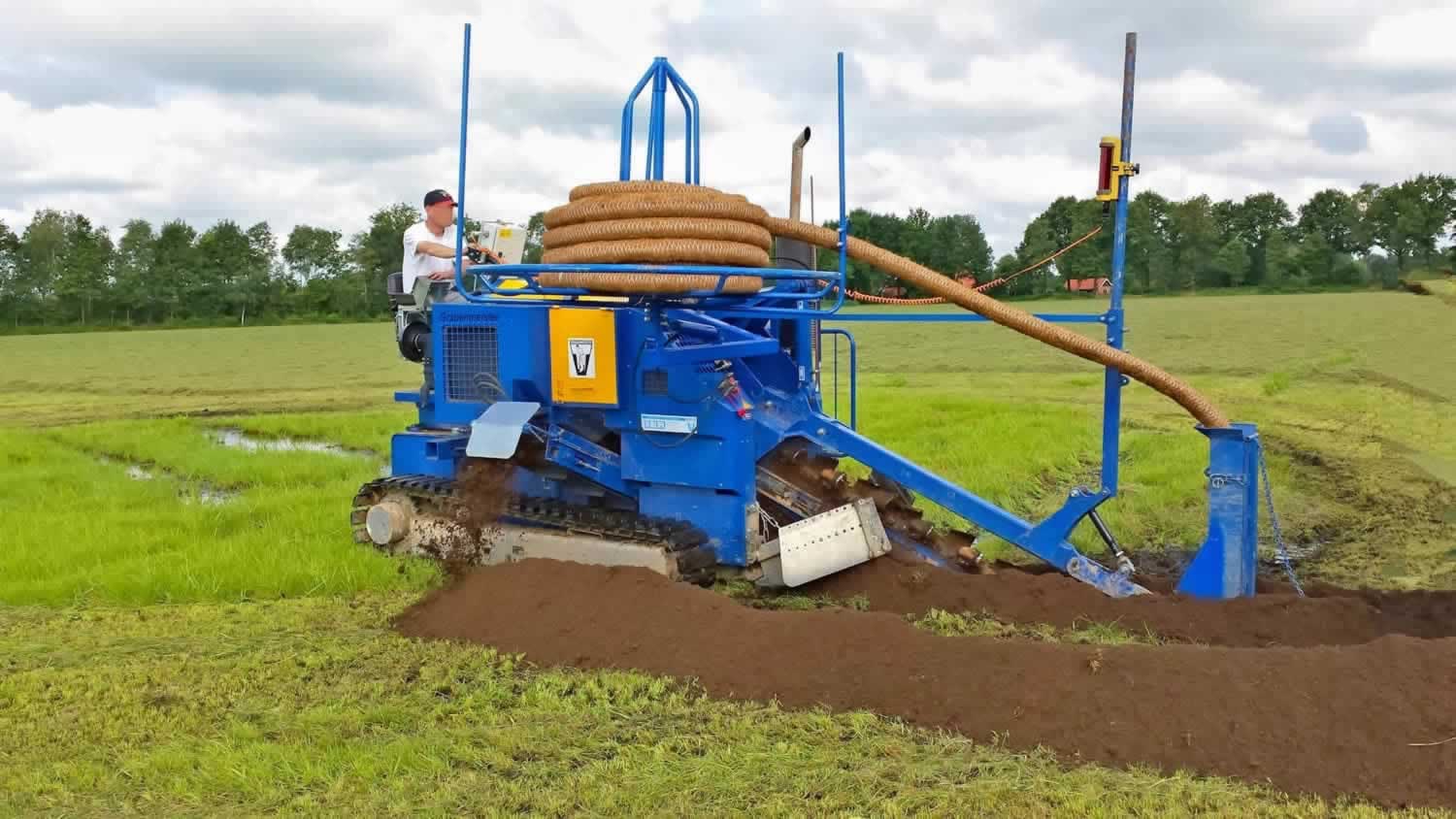 Glasfaserkabel verlegen mit der GM 4 Raupenantrieb
GM 4 Raupe: Diese technisch ausgereifte Grabenfräse ist ein Alleskönner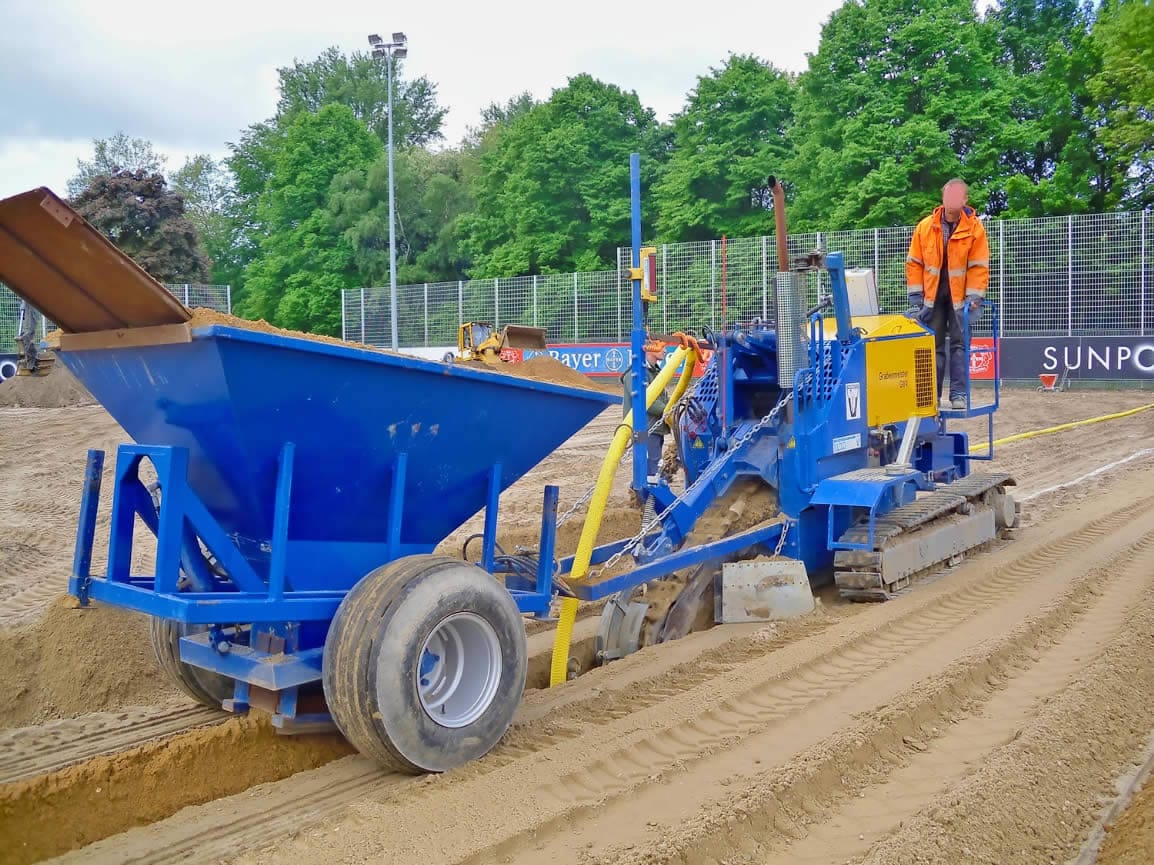 Slide 1
GM 4 Raupe: Gräben ziehen und anschließend wieder verfüllen
Slide 5
GM R 600: Unser Fräsrad GM R 600 zur Verlegung von Glasfaserkabel
Slide 1
GM 4 Raupe: Gräben ziehen und Kabel oder Drainagen verlegen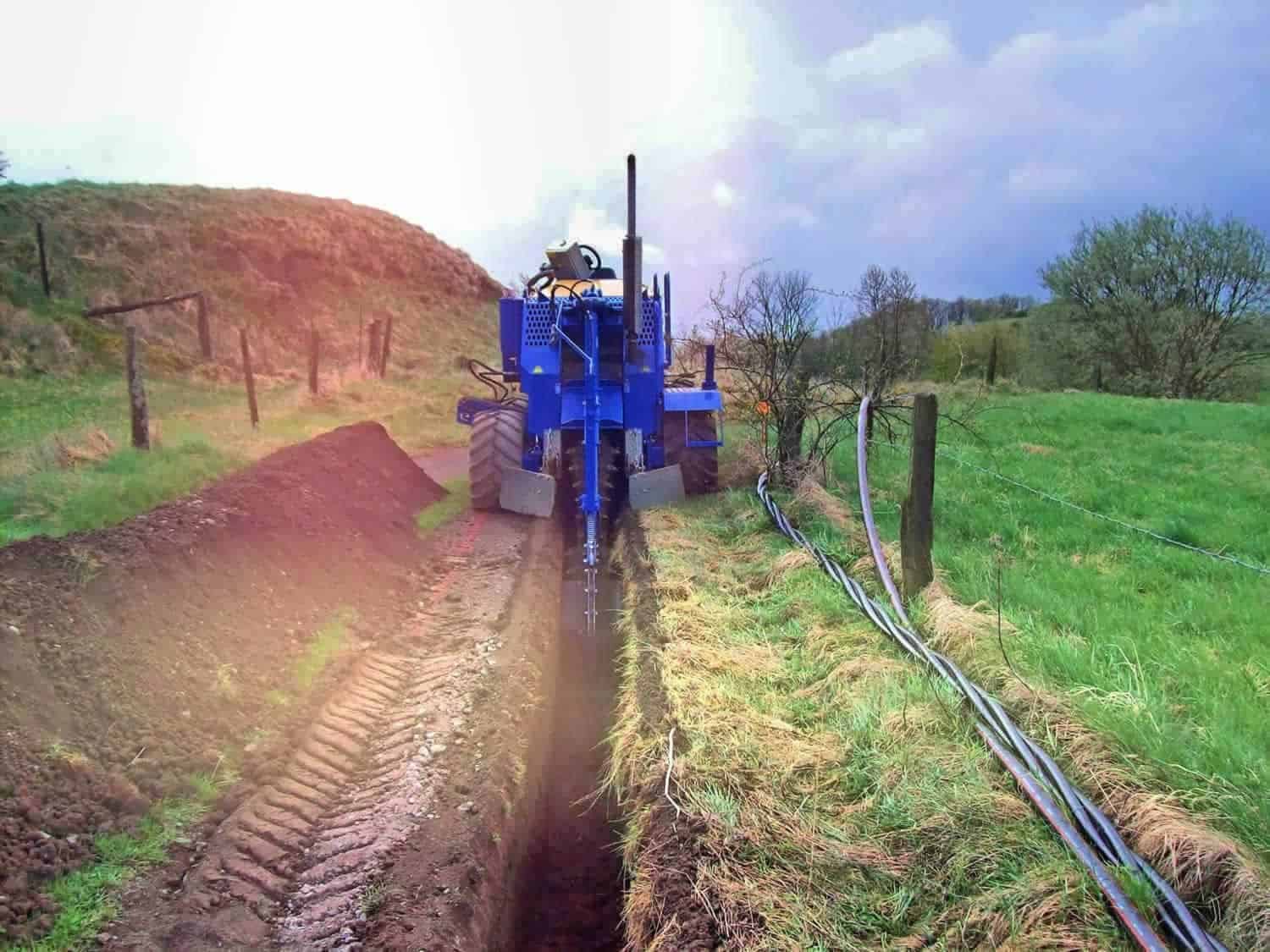 Slide 1
GM 4 Allrad: Grabenfräse im Leitungsbau, Kabelbau und zum ziehen von Drainagen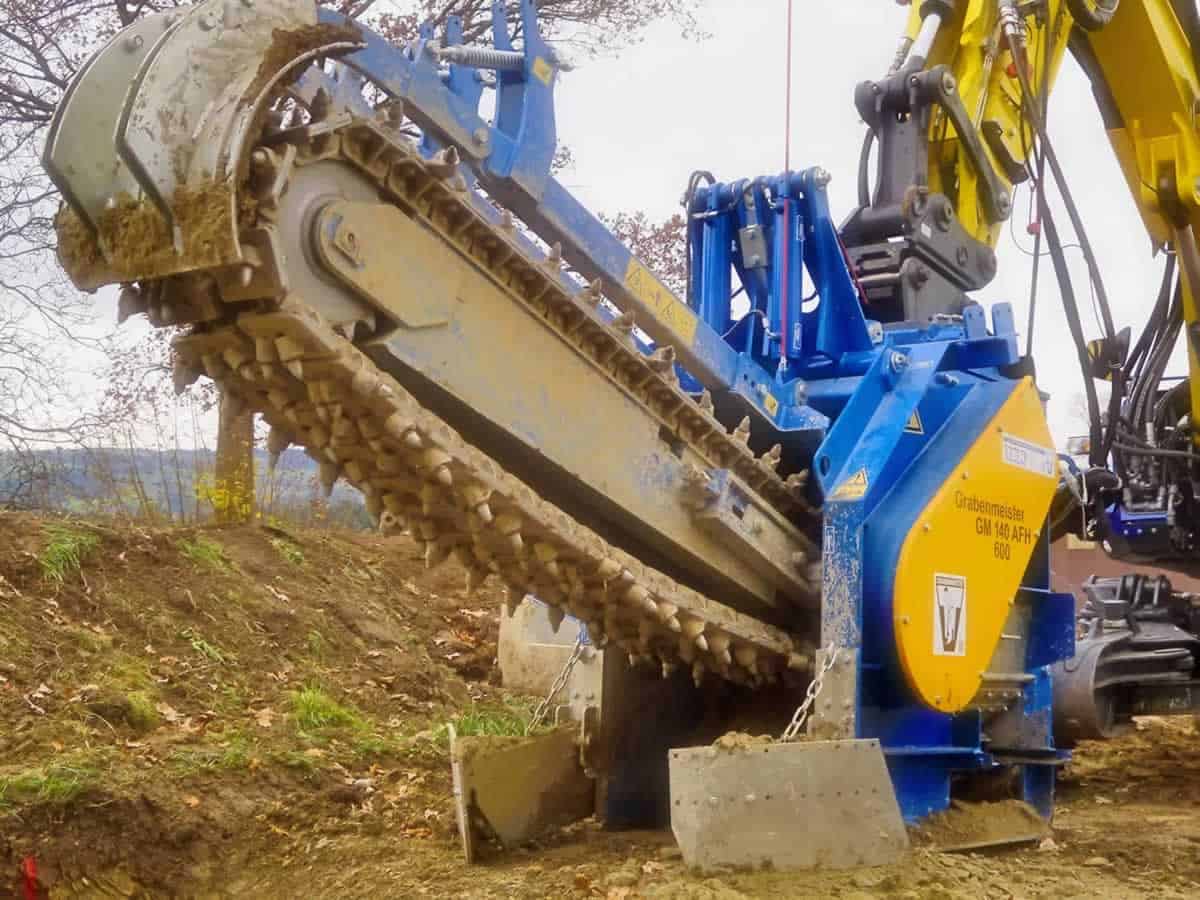 Slide 2
GM 140 AFH-600: Flexibilität ist das Markenzeichen dieser Baggeranbaufräse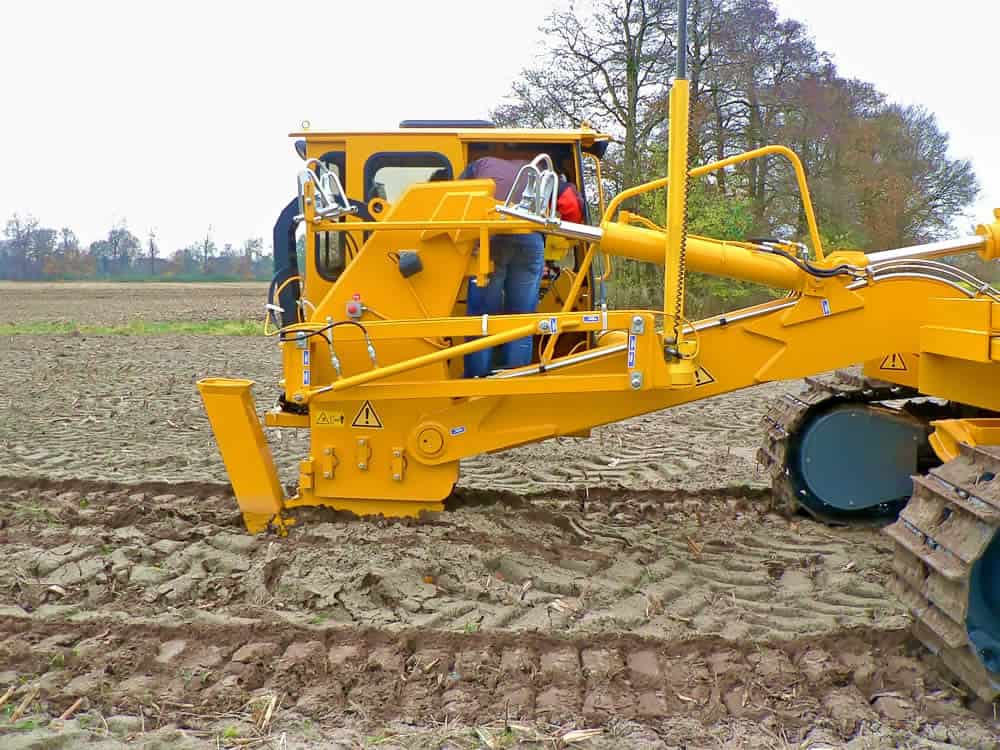 Slide 4
GM 1800 Pflug: Ideal geeignet für Drainagearbeiten bis 180cm Tiefe
Slide 5
GM6 ASR: Unsere Antwort auf extrem harte Untergründe und Fels
Laying sports field drainage as a service
The trencher for hire with one operator is extremely flexible in use and meets the most diverse requirements in golf course construction. The GM 4 Allrad trenchers easily reach trenching depths of 600, 800, 1250 and 1500 millimetres. If you want to rent a trencher, you can choose between a mixed chain version and a blade carbon cutter with regard to the milling chain. The milling width of the self-propelled trencher is possible from 70 to 450 millimetres. It is worth hiring trenchers especially for individual jobs such as laying sports field drainage. You can also obtain additional individual equipment for your project on request.
You benefit from our many years of experience and professional expertise.
Our machines are characterised by a high level of functionality and reliability. They have already proven themselves in many areas of application and in numerous projects and are used by a large number of companies. In addition, we offer over 50 years of experience, which is reflected in the technical sophistication and professionalism of our tractor tillers.
We are active worldwide and are therefore familiar with the needs of small companies as well as the demands of global corporations. This experience means that you benefit from immense know-how and are offered the optimum mix of high-quality equipment and first-class, hands-on customer service. Choose excellent quality and contact us directly.
If you have any questions, please use our contact form. We will deal with your request immediately and contact you. You can also call us at +49 (0) 591 - 76 314. We look forward to your visit!
Fräsbreite: 70 -450 mm
Frästiefe: 300 - 1.500 mm
Motor: Doosan Diesel, wassergekühlt, 60 KW, 79 PS
Fahrantrieb: 4x Radialkolbenmotor, stufenlos regelbar, 2x mit Bremse) Differenzialsperre
Arbeits-/ Transportgeschwindigkeit: 0-12 km/h
Fräskettenantrieb: mech./hydr. über Kraftband
Lenkung: hydr. über Lenkrad
E-Anlage: 12V
Hydr. Anlage: Tandemregelpumpe Rexroth, Bedienpult (Ansteuerung aller Funktionen elektrisch), Zusätzlich hydr. über Zahnradpumpe
Reifenfahrwerk/Raupenlaufwerk: 31x15.5-12 Terra/Farmer
Standardausrüstung: Standardförderband hydr hydr. 15 Grad, Grabenkantenräumer, Allradantrieb (stufenlos)
Fräsbalkentiefe: -600, 850 1250, 1500 oder optional 3000 mm
Kettenbreiten: -70, 150, 200, 250, 300, 350, 400 und 450 mm (75 mm TLG.)
Carbonmeißelketten
Mischketten: (Meißel und Messer)
Sohlenräumer
Sohlenblech
Farmerreifen
Zwillingsbereifung m. Flan.
Verladeförderband 3000 und 4000 mm hydr. für die direkte Verladung
Schlitzausrüstung
Haspel
Planierschild
Lasersystem manuell oder automatisch
Rohrverlegeschacht und Aufnahme für Rohre und Verfülltrichter

Gewicht: 4.800 kg
Länge: 5.800 mm
Breite: 2.000 mm
Höhe: 2.300 mm

(Gewicht und Maße sind abhängig von der jeweiligen Ausstattung)
---
Bitte beachten Sie! Sie können diese Seite auch ausdrucken, im PDF-Format speichern oder per E-Mail versenden.