Working efficiently and economically with a tractor milling machine
It is a proven procedure to lay cables and pipes underground. This protects them from external influences and does not negtively influence the aesthetics of a property. However, in order to lay power cables and drainage pipes professionally, for example, appropriate trenches must first be cut in the ground. Here the GM 1 AF tractor milling machine is very useful.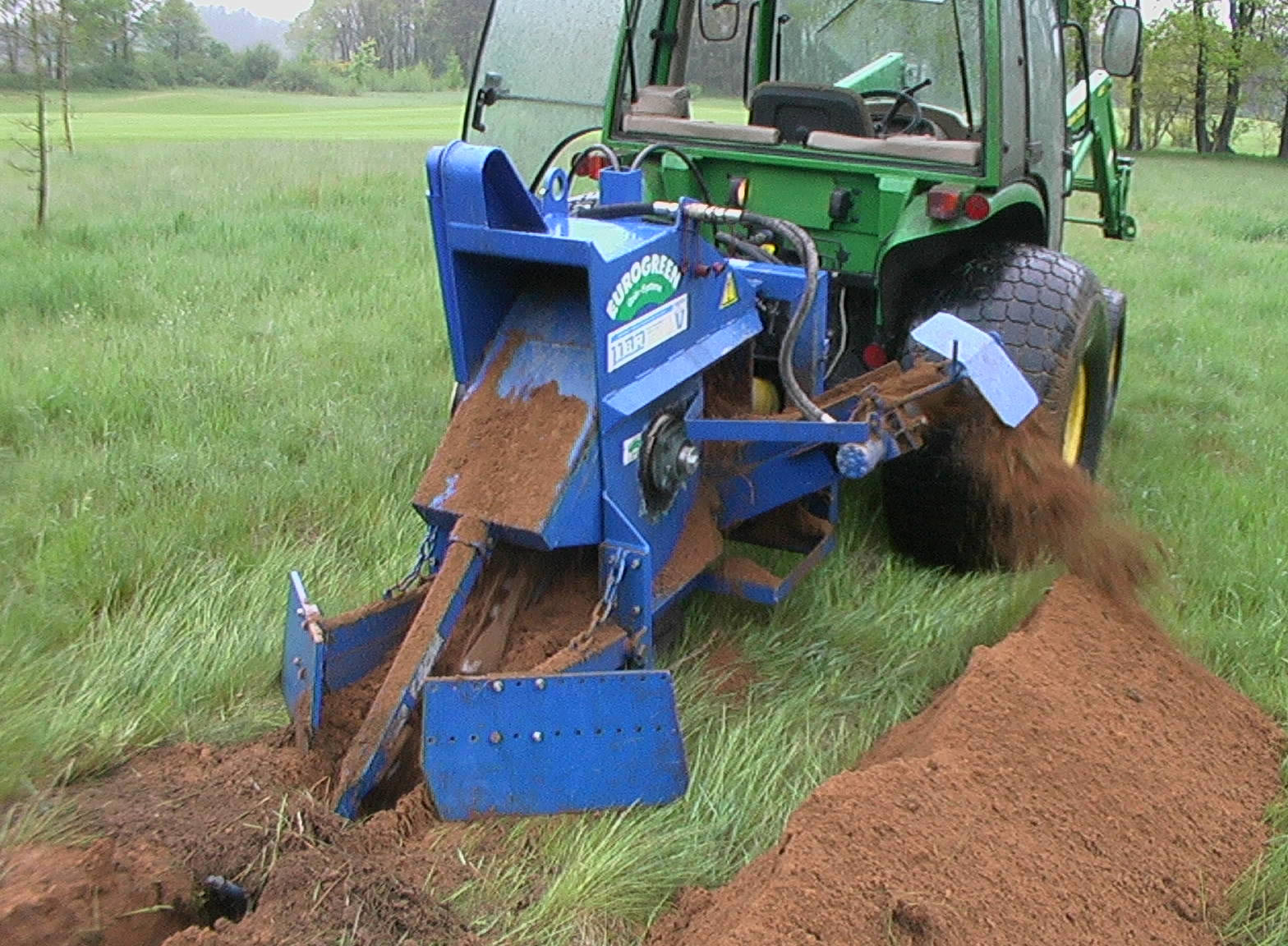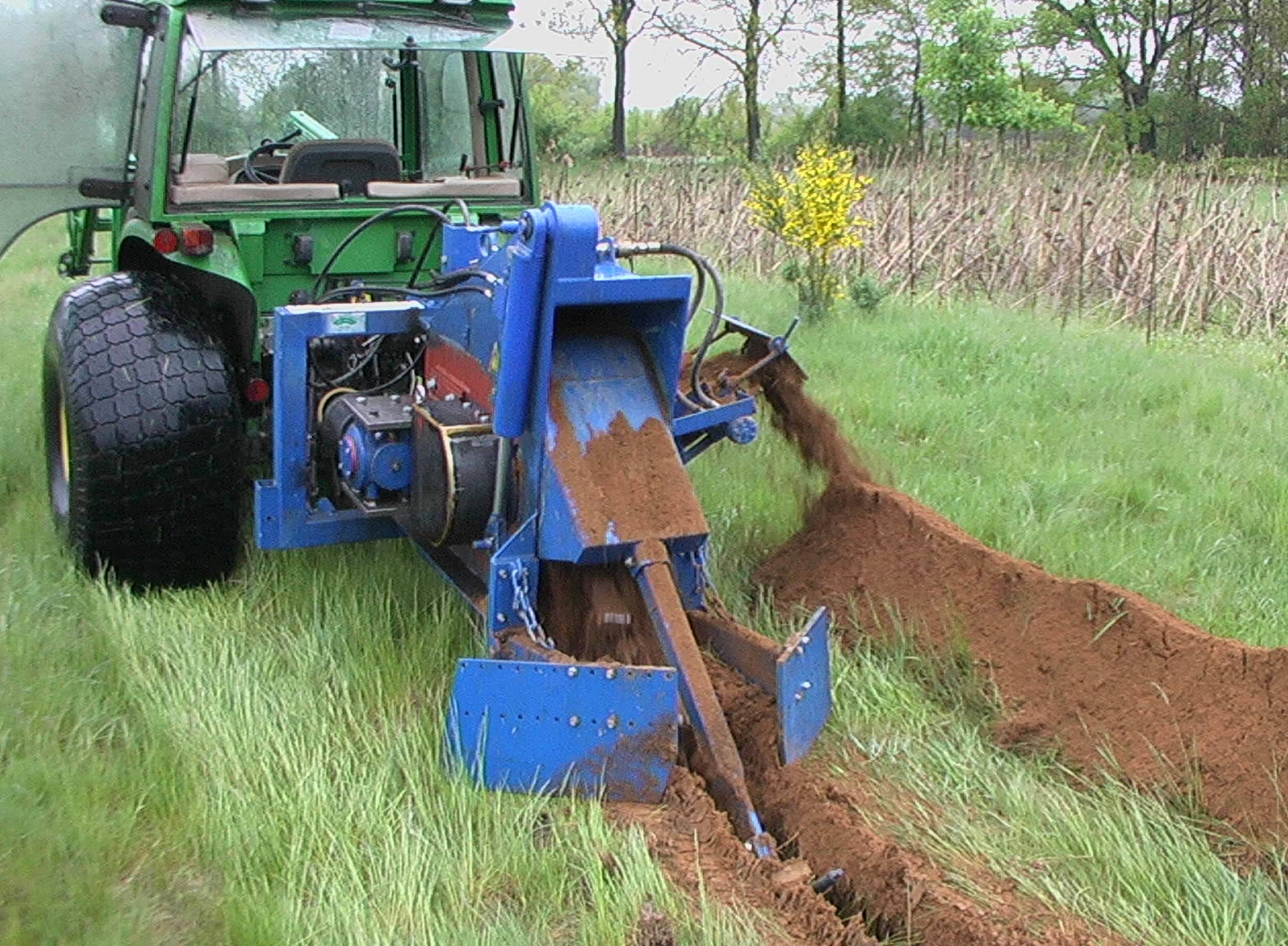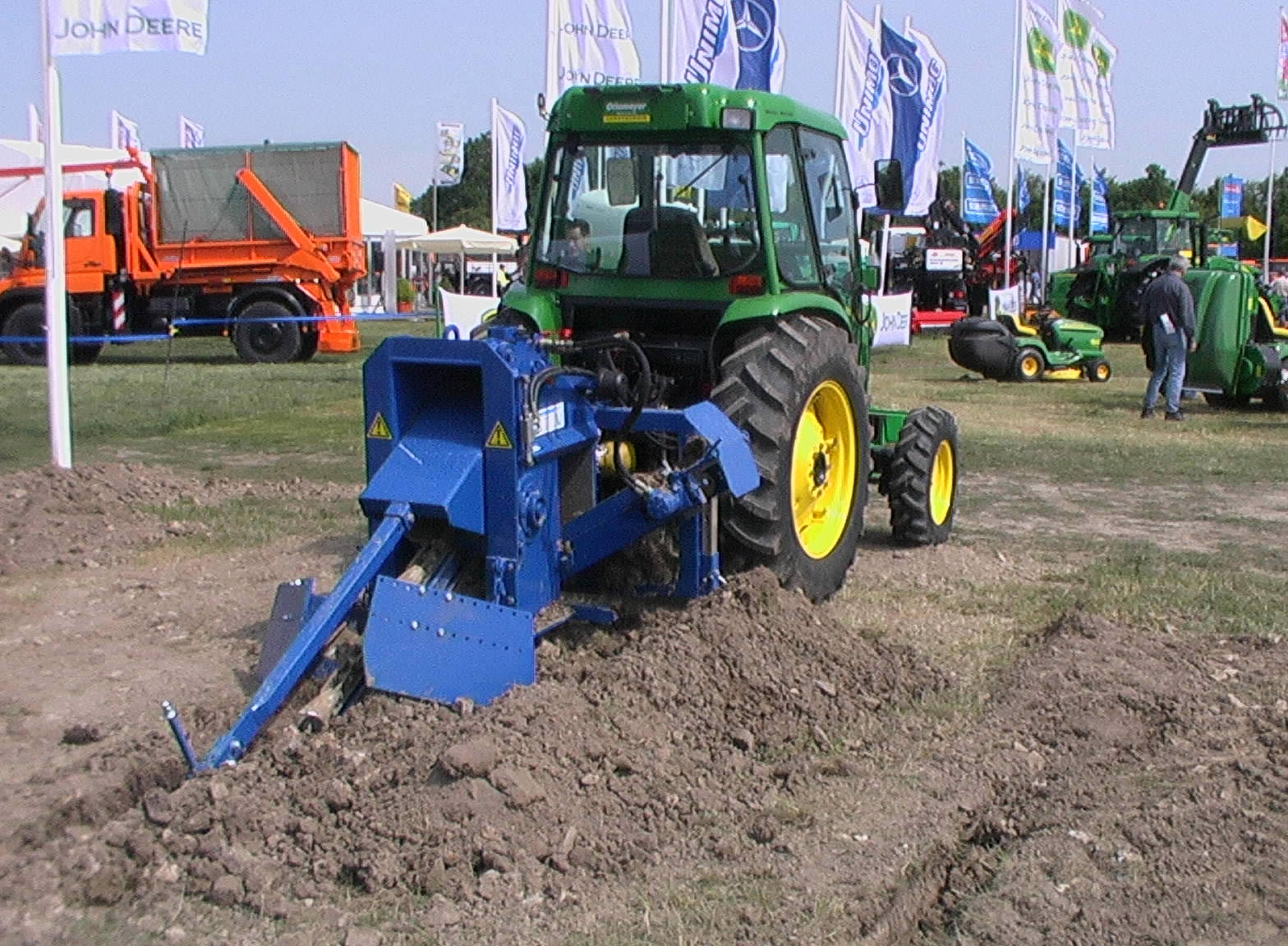 image-slider-with-thumbnail1.jpeg
image-slider-with-thumbnail2.jpeg
image-slider-with-thumbnail3.jpeg
image-slider-with-thumbnail4.jpeg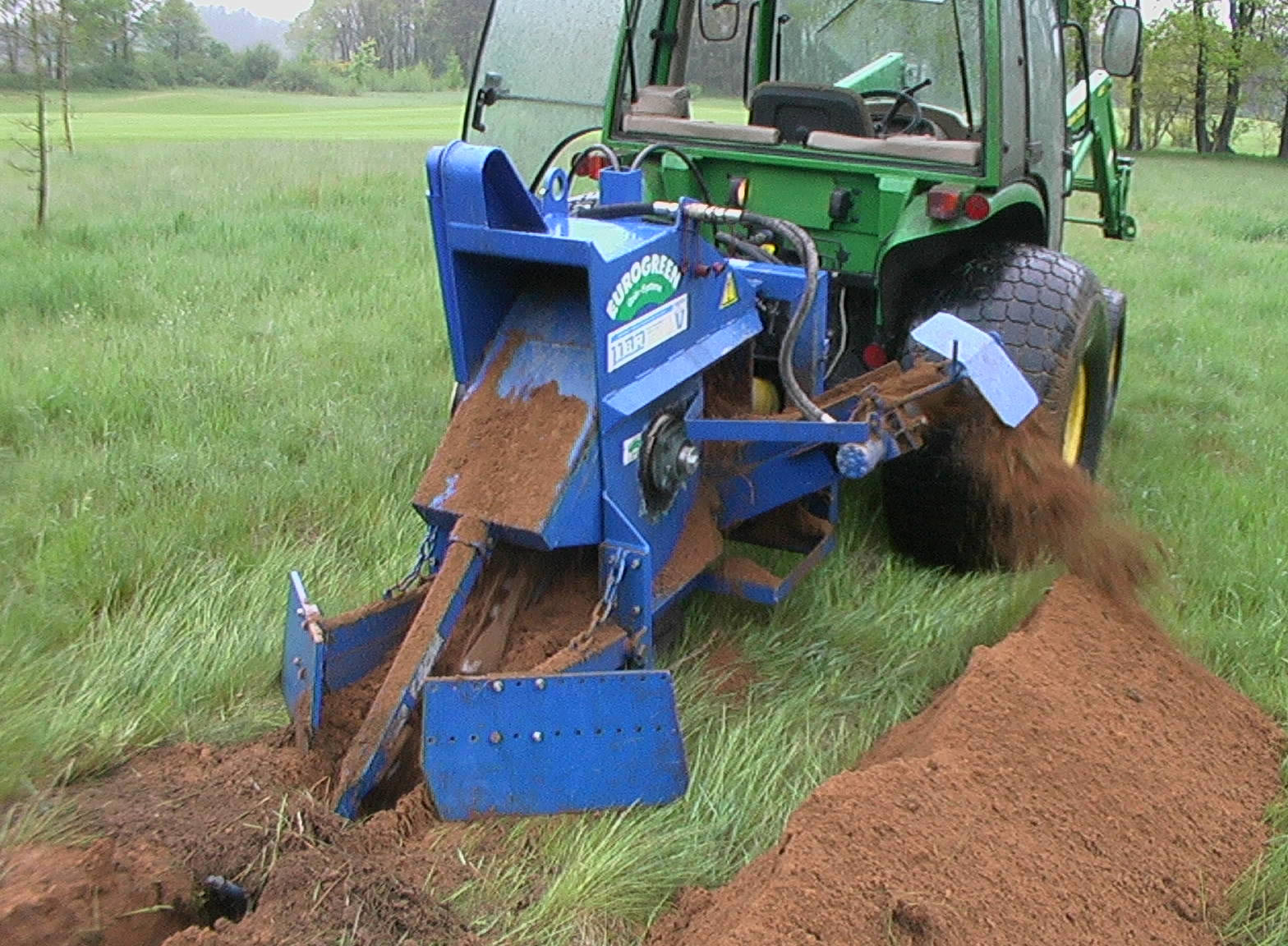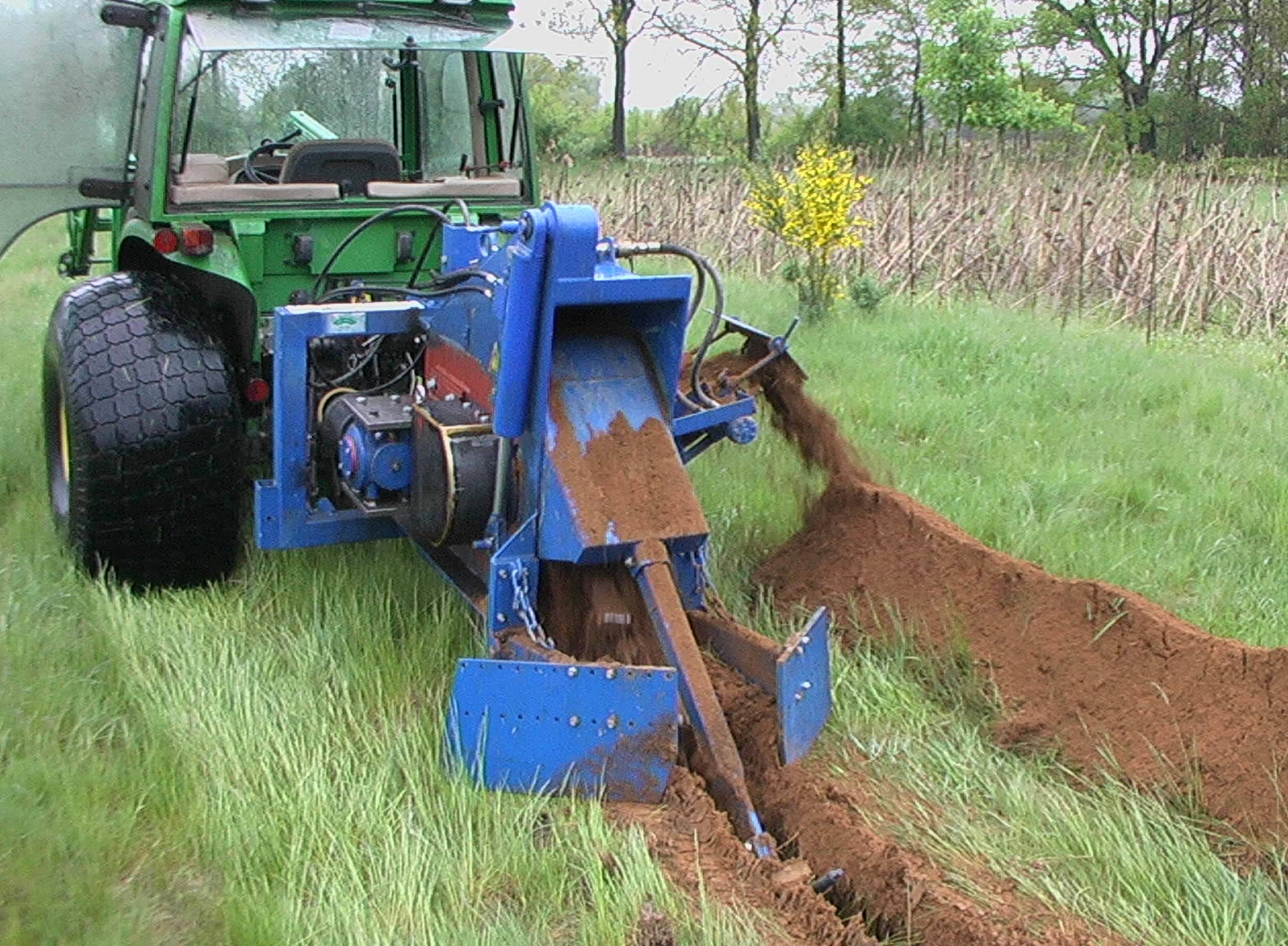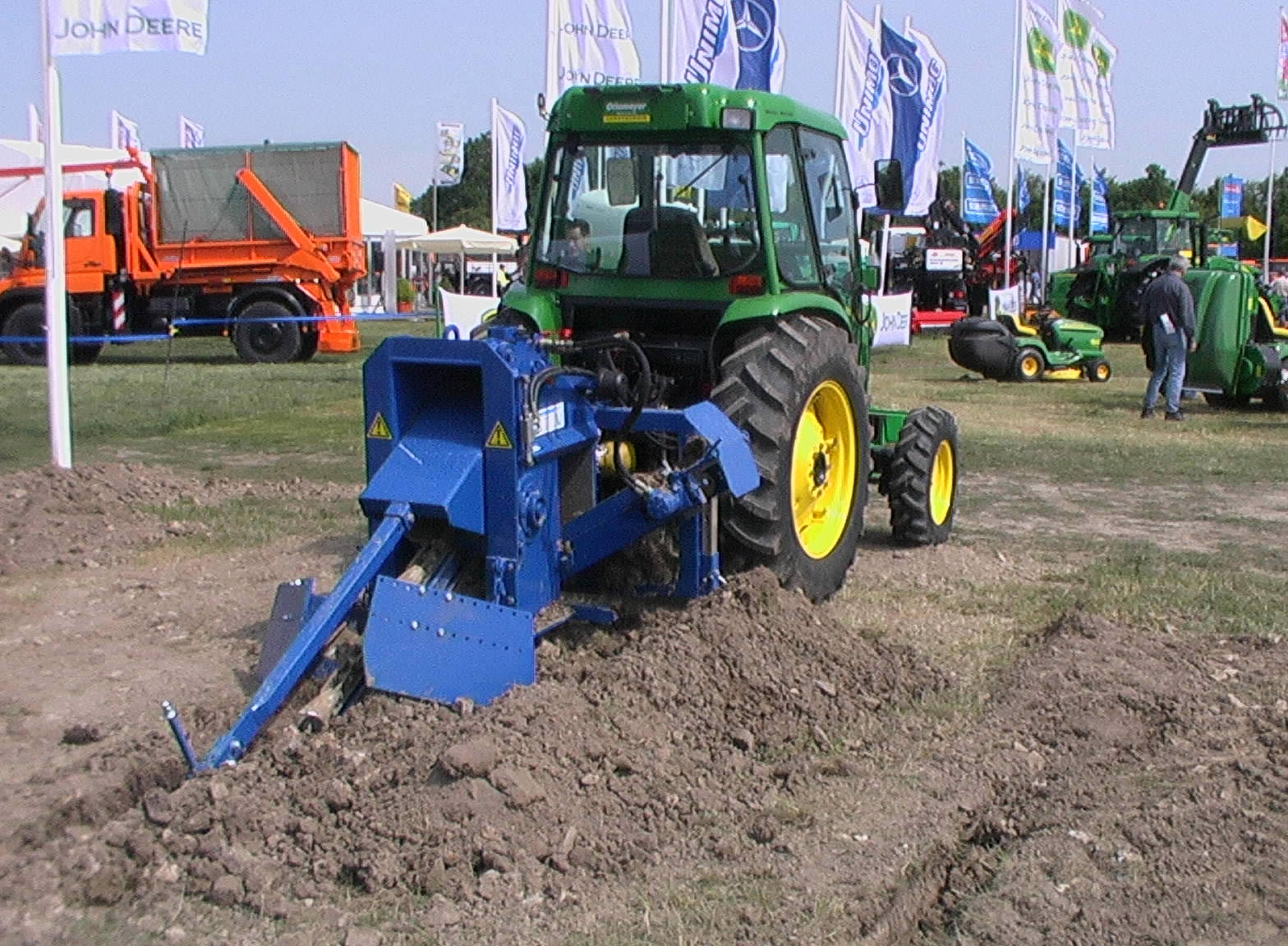 The GM 1 AF tractor tiller in use
The beauty of the GM 1 AF tractor milling machine is that it is easy to handle. It is mounted on the rear of a tractor using a three-point linkage and performs reliably. The low dead weight of the tiller benefits you. This means that it can even be used by small tractors for milling. The resulting trenches are very even and make it very easy to accommodate cables and pipes. For this purpose, the trencher works with a standard hydraulic conveyor belt, and there is a choice of milling bar depths of 600, 850 and 1,200 millimetres.
Selecting the right equipment for the GM 1 AF tractor tiller
In order for the GM 1 AF tractor milling machine to perform reliably, it is important to equip it with the appropriate equipment. For example, the use of different digging trees proves to be useful, as a different depth of the cutter bar can be achieved. It has also proven to be a good idea to use separate milling cutters for different tasks. The chain widths range from 70 to 300 millimetres. The use of a sole scraper with sole plate is also recommended. This can be adjusted mechanically or automatically to the current milling depth as required.
However, there are many other equipment variants that you can choose from. For example, the milling machine can work with a manual or automatic laser system or offer a pipe laying shaft and a receptacle for pipes. All these accessories help to make working with the tiller as simple and suitable for everyday use as possible. In this way it is no problem to work particularly economically with this tool.
How the GM 1 AF tractor milling machine works
The GM 1 AF tractor milling machine has a mechanical drive by means of a power take-off shaft. Here 540 rpm are available, but 1,000 rpm are also available. The weight of the tiller is comparatively low at 700 kg. However, it should be noted that the weight depends on the equipment with which the tiller is equipped. On request, it is possible to combine the tiller with a 3,000 mm loading conveyor. In this way, the trench is milled and the pipe laid in a single operation. This saves a lot of time and is therefore very economical.
When using a milling machine, it is important that the excavated material cannot slip back into the opening. For this purpose, the GM 1 AF tractor trencher works with a hydraulic conveyor belt. This ensures that the excavated material is deposited to the right and left of the trench. This ensures that the excavated material lies safely and the cables or pipes can be laid without any problems. Thanks to this method, it is then easy to refill the trenches and ensure a level surface.
With us you benefit from many years of experience and professional expertise
Our devices are characterized by high functionality and reliability. They have already proven themselves in many fields of application and numerous projects and are used by a large number of companies. We also offer you more than 50 years of experience, which is reflected in the technical maturity and professionalism of our tractor milling machines. We are active all over the world and are therefore familiar with the needs of small companies as well as with the requirements of globally operating corporations. Through this experience you benefit from an immense know-how and get the optimal mix of high-quality equipment and first-class and practical customer service. Decide for excellent quality and contact us directly.
Prerequisite - carrier: tractor/Unimog hydrostatic or super creeper gear
Standard equipment: Standard conveyor belt hyd.
Milling beam depth: - 600, 850 and 1200 mm
Chain widths: - 70, 120, 150, 200, 250 and 300 mm (optionally in 44.45 or 75mm parts)
Carbon chisel chains
knife chains
Sole scraper with sole plate which adapts mechanically or automatically to the respective milling depth
Loading conveyor belt 3000 mm for direct loading
Laser system manual or automatic
Pipe laying shaft and holder for pipes

Drive: mech. via PTO shaft (540 rpm
optional 1000 rpm)

Weight: 800 kg

length: 3.100 mm

width: 1.600 mm

height: 1.500 mm

(Weight and dimensions depend on
the respective equipment)
---
Please note! You can also print this page, save it in PDF format or send it by e-mail.