The GM 140 AF trench cutter for tractors is used to lay drainage pipes
This trench cutter for tractors digs the trenches that are important for the laying of drainage pipes cleanly and precisely. Drainage pipe laying plays a decisive role in agriculture, but also in cellar construction. Such pipes are used to drain surface water so that it does not disturb the respective projects. In order for such pipes to be able to do their job reliably, it is important that they are laid professionally and professionally. The GM 140 AF is particularly suitable for this purpose.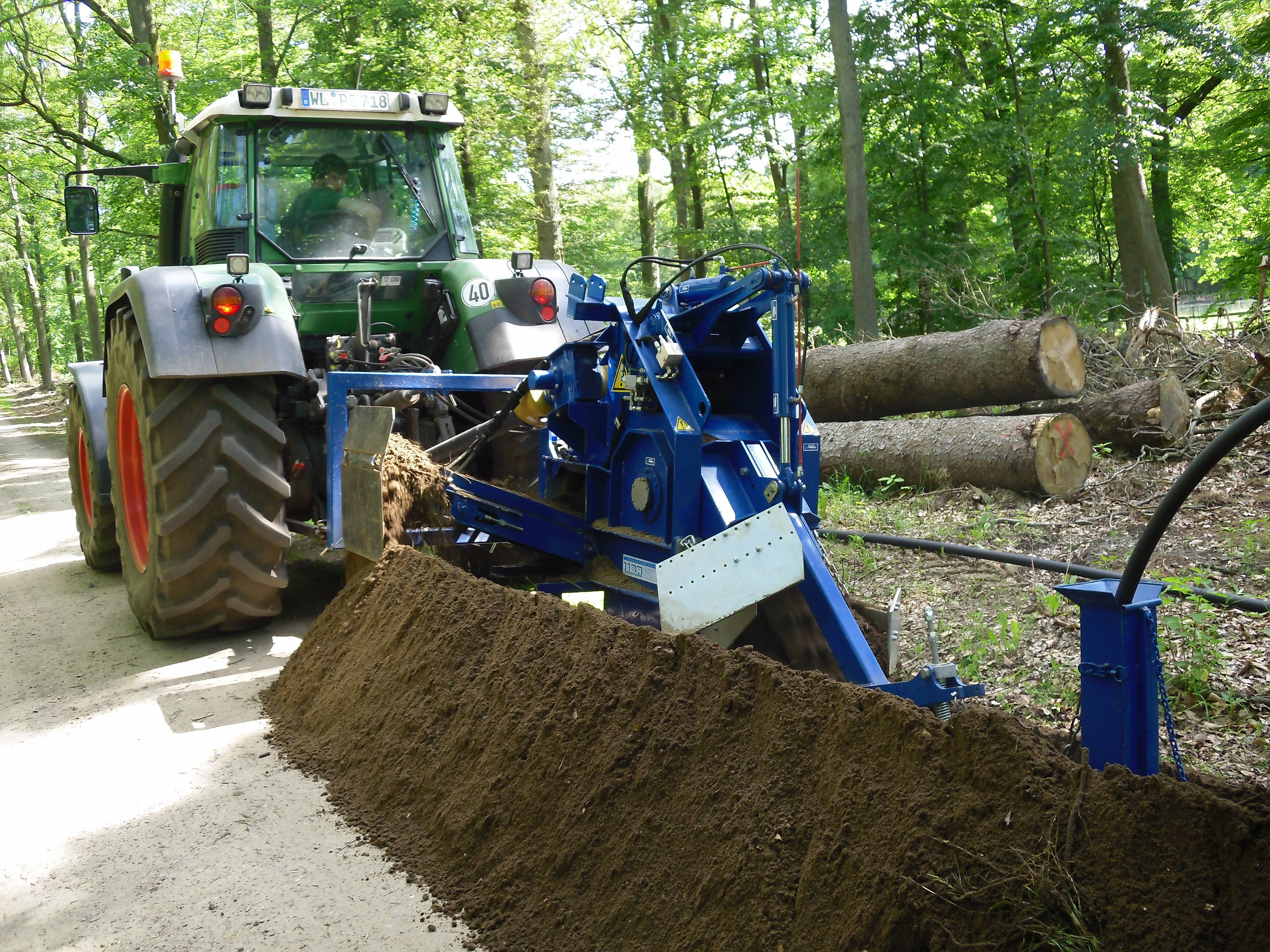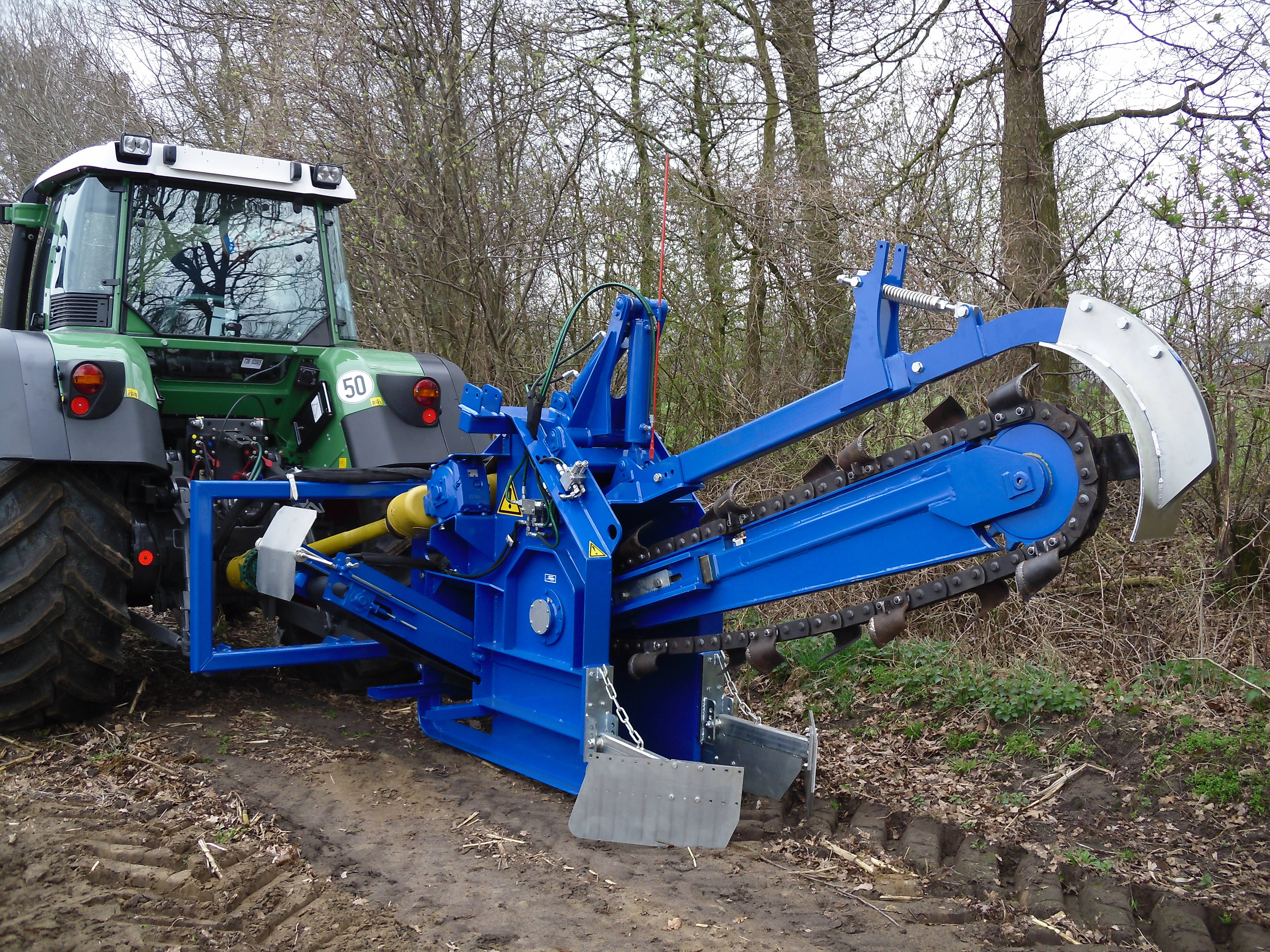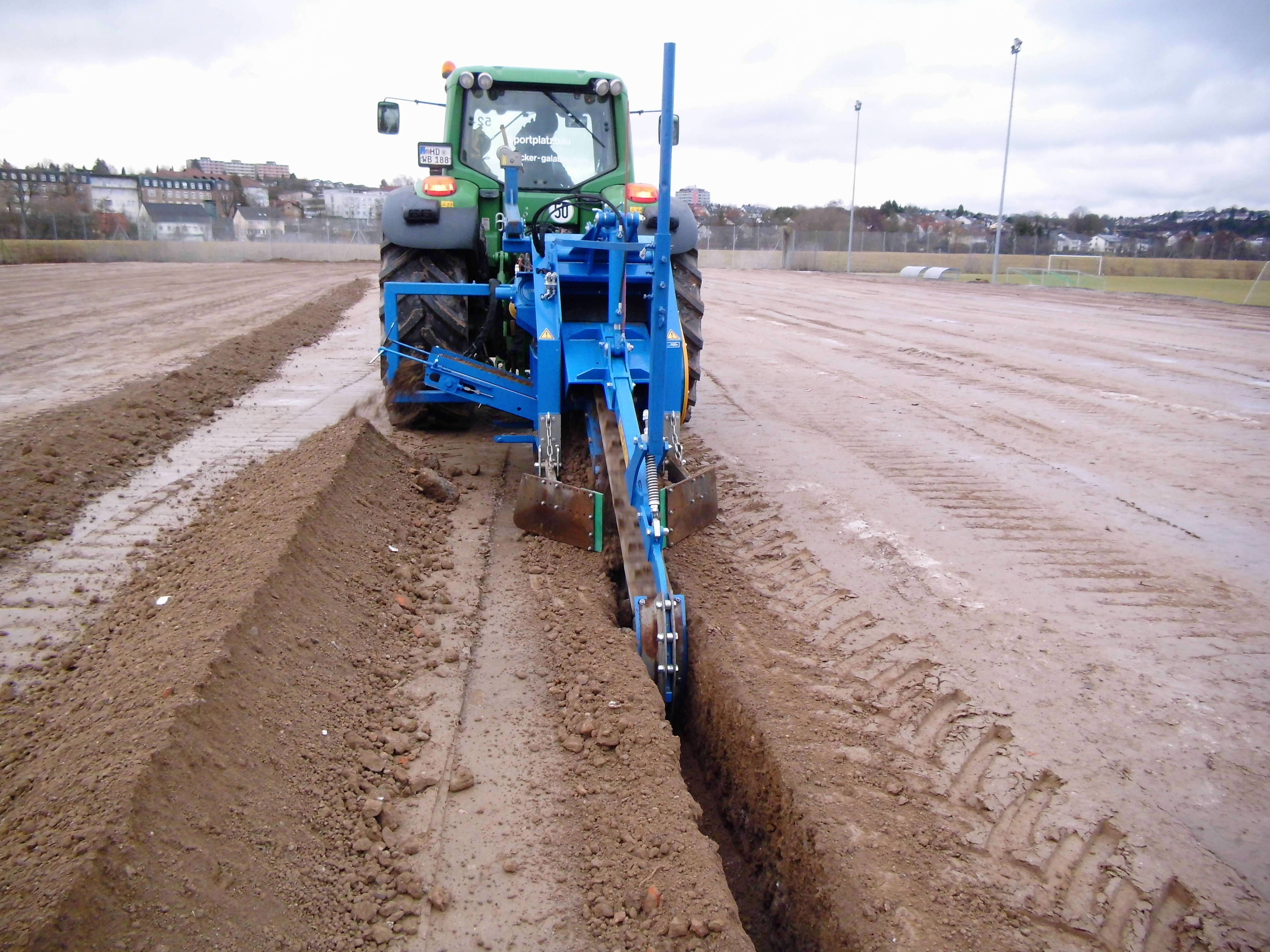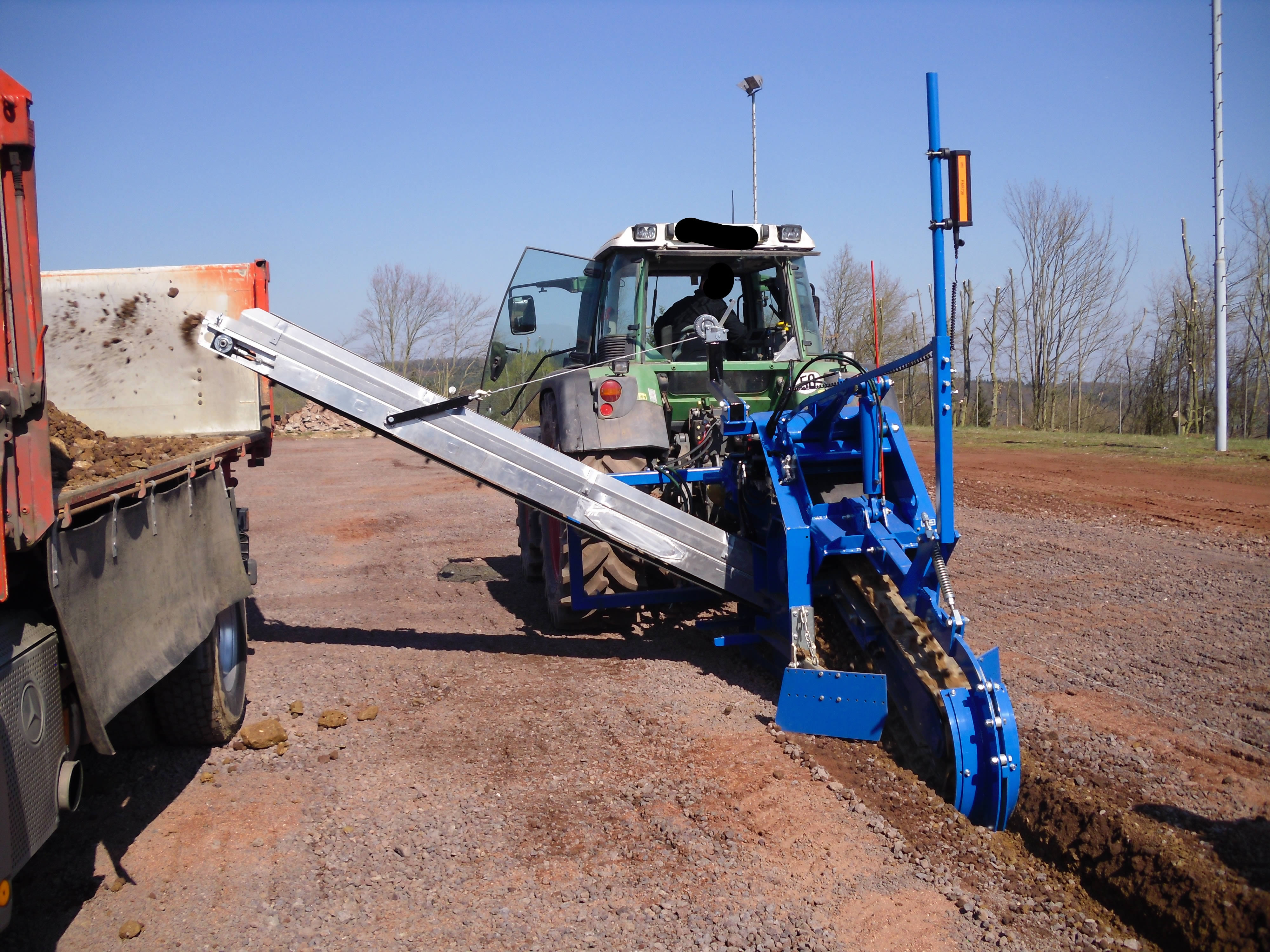 image-slider-with-thumbnail1.jpeg
image-slider-with-thumbnail2.jpeg
image-slider-with-thumbnail3.jpeg
image-slider-with-thumbnail4.jpeg
image-slider-with-thumbnail4.jpeg
image-slider-with-thumbnail4.jpeg
image-slider-with-thumbnail4.jpeg
image-slider-with-thumbnail4.jpeg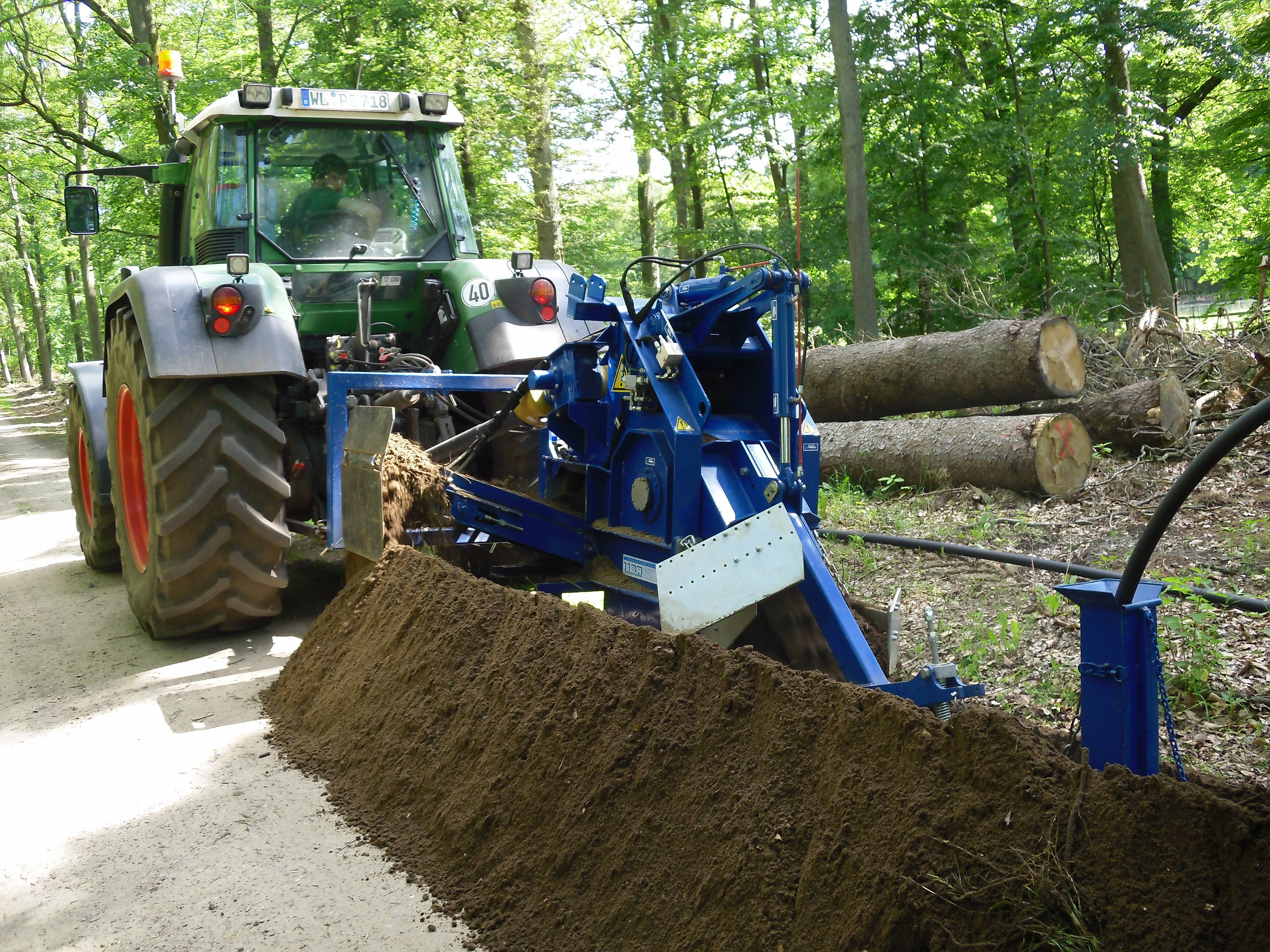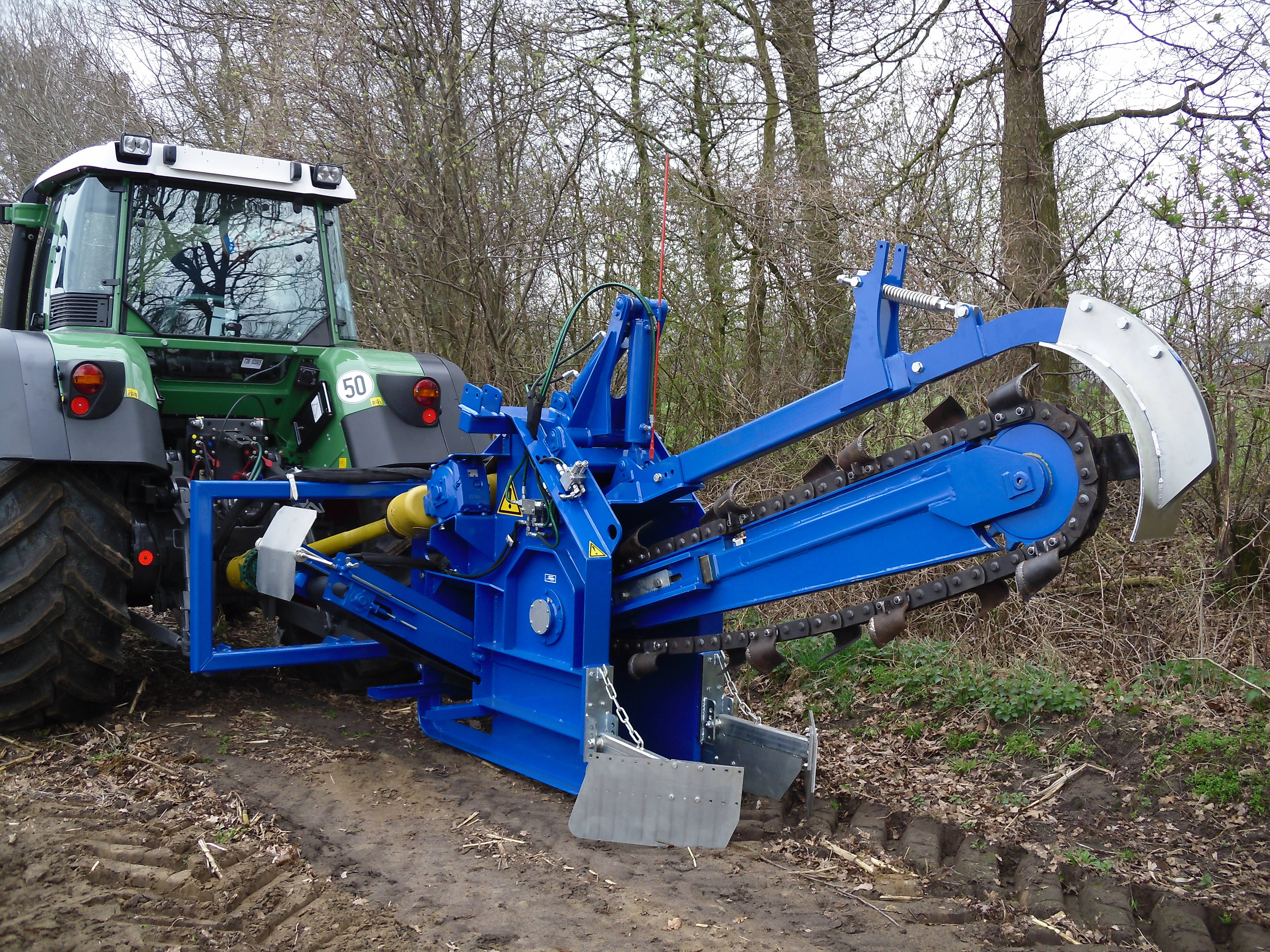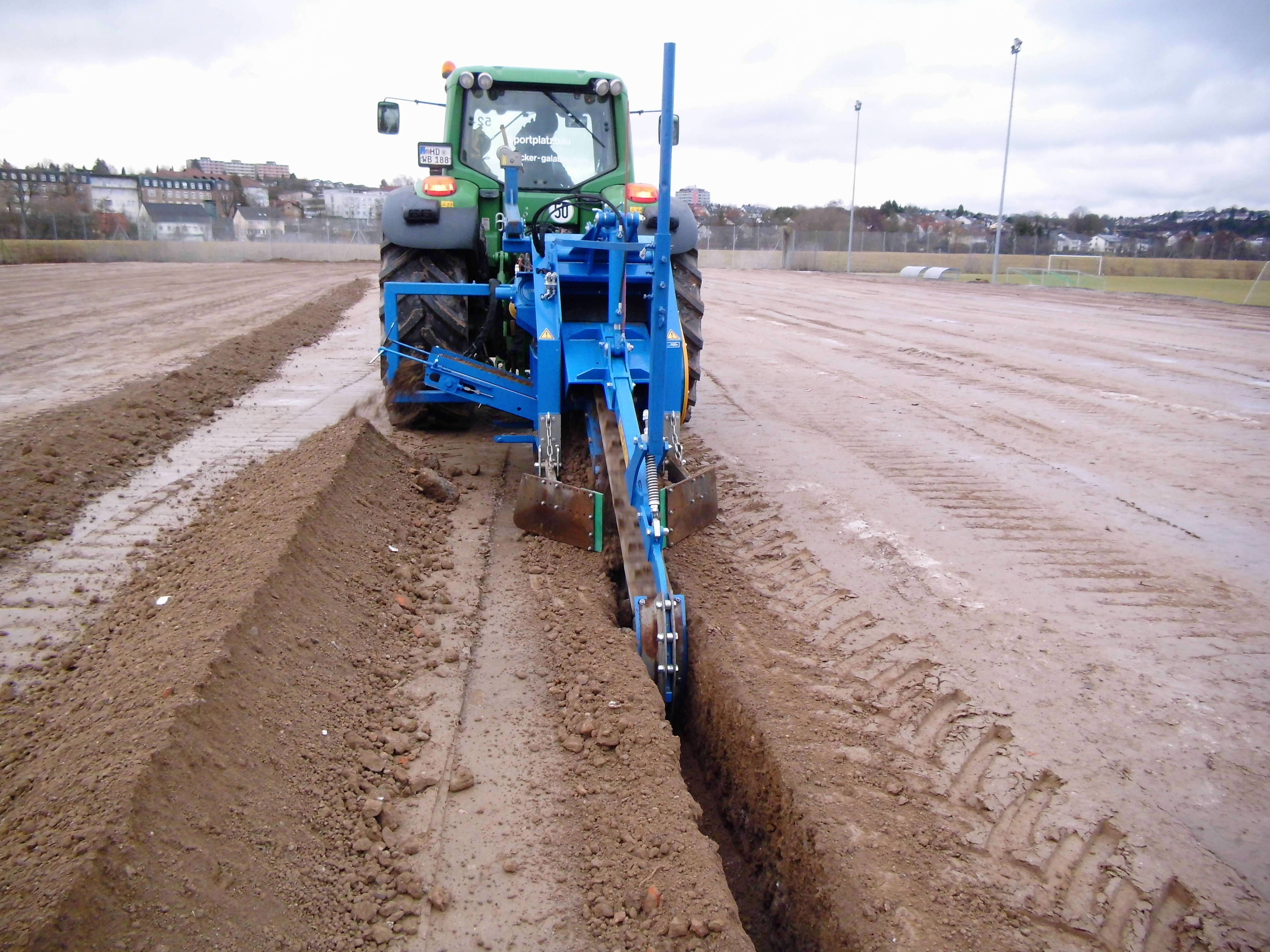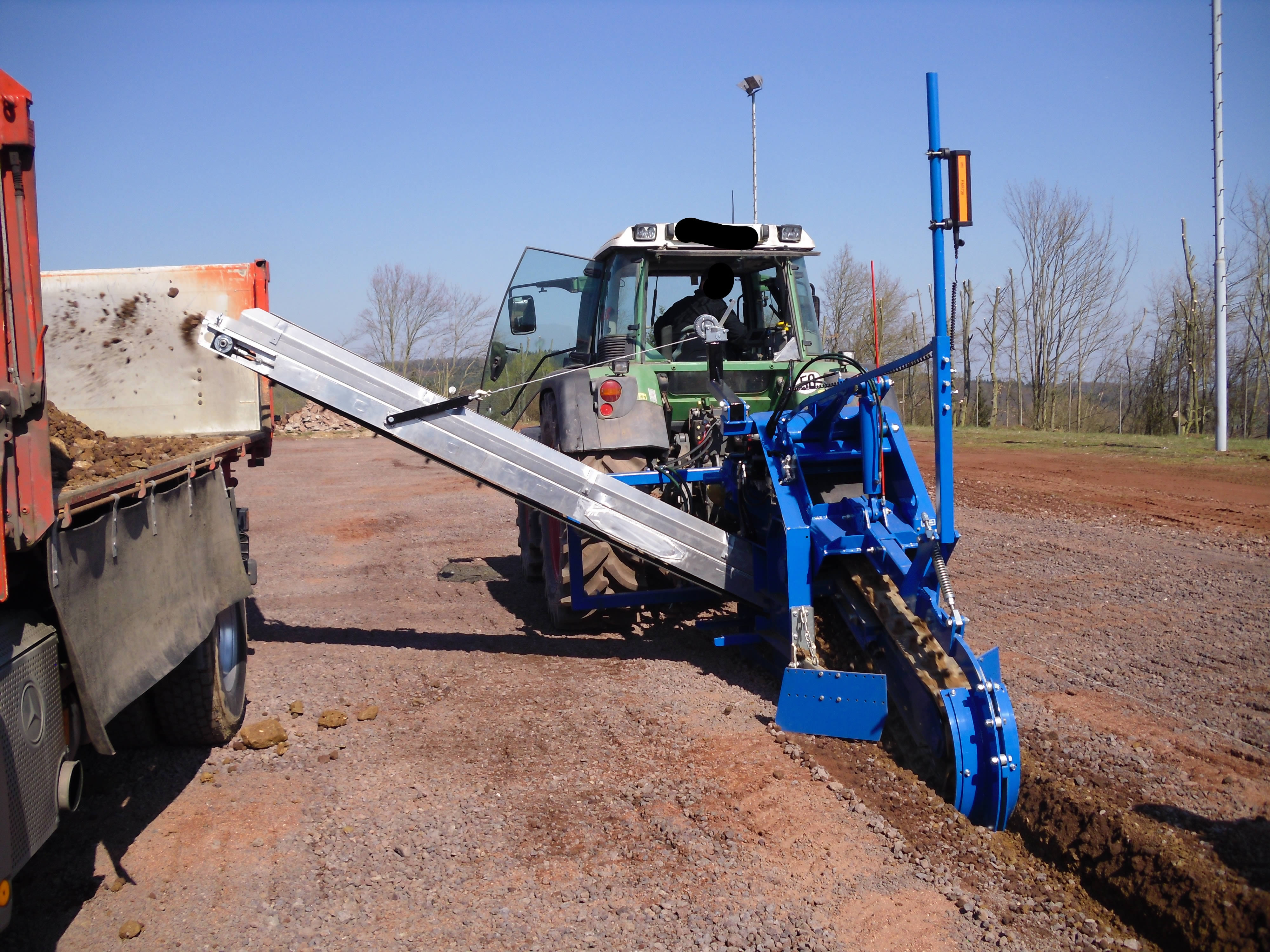 Preparing the drainage pipe laying with the trench cutter GM 140 AF
A trench cutter for tractors is a helpful tool when laying pipes or cables. The GM 140 AF trencher is able to cut very precise and clean trenches, which is ideal for drainage pipes. The machine prepares the backfill already during the milling process. In fact, the trench digger transports the excavated material directly to the side of the trench using two augers. Once the pipes have been laid, the trench can be backfilled easily.
The GM 140 AF trench cutter is highly flexible for such work. For example, the cutter bars can be shifted laterally by up to 600 millimetres. The trencher is then still pulled by the tractor, but does not dig the trench directly behind it. In this way, it is possible to avoid obstacles and embankments during the work and to make a trench as precise as possible.
Different features of the trench cutter GM 140 AF
For different projects, different tools and machines are required. For example, while a milling bar depth of 600 millimetres is sufficient for some projects, a milling bar depth of 1,500 millimetres is required for other tasks. A trench cutter for tractors covers precisely this spectrum. Depending on the objective, different digging trees are used for the work, and a selection of milling blades with a depth of 70-400 millimetres is also available for laying drainage pipes.
The GM 140 AF trench cutter is equipped with a mechanical drive with PTO, which operates at 1,000 rpm. The trench cutter weighs 1,300 kg. When selecting the machine, please note that the respective tractor must be able to move this weight. It should also be borne in mind that the weight of the trench cutter for tractors can vary depending on the equipment used.
If required, the trencher can be equipped with a sole scraper with sole plate that automatically or mechanically adjusts to the depth of the trench. It is also possible to opt for a model with an edge scraper. Some milling machines are equipped with a manual or automatic laser system, while others have a pipe-laying shaft and a holder for pipes. These individual features make it possible to adapt the trencher for tractors to your personal wishes or requirements.
Find the right trench cutter GM 140 AF for your own project
The choice of trenchers is very large. The various models are similar in some respects, but each has a different focus and special features. For example, while some models are milling machines for excavators, the GM 140 AF is a trench cutter for tractors. In addition, the individual variants have different weights or offer a certain number of features and equipment variants.
Grabenmeister will be happy to assist you in selecting and purchasing the trenchers you need. Some models are especially suitable for laying drainage pipes and perform particularly well in corresponding tasks. With our expertise and many years of experience, we will be happy to advise you. This makes it easy for you to find your way around our wide range of products and to get the ideal trench cutting machine for tractors.
Individual equipment on request!
Prerequisite - carrier: tractor/Unimog hydrostatic or super creeper gear
Standard equipment: Standard conveyor belt
Milling beam depth: - 600, 850, 1250 and 1500 mm (laterally adjustable)
Chain widths: - 70, 150, 200, 250, 300, 350, 400 and 450 mm (75 mm pcs.)
Carbon chisel chains
Mixing chains (chisel and knife)
Sole scraper with sole plate which mechanically/automatically adapts to the respective milling depth
edge scraper
Loading conveyor belt 3000 mm for direct loading
Laser system manual or automatic
Pipe laying shaft and holder for pipes

Drive: mech. via PTO shaft (1000 rpm)
weight: 2.000 kg
length: 4.000 mm
width: 2.000 mm
height: 1.800 mm

(Weight and dimensions depend
on the respective equipment)
---
Please note! You can also print this page, save it in PDF format or send it by e-mail.