The new generation trenchers
Lingener Baumaschinen is a company based in Lingen (Ems), Germany as well as dealers in virtually all parts of the world, specializing in the sale, rental and service of construction machinery and equipment. The company was founded in 1969 and has since developed a wide range of products and services tailored to the needs of customers in various industries.
On this page you will learn everything you need to know about trenching and laying cables, pipes and lines. Trenching is a technique used in many different industries, from construction companies to telecommunications and electric utilities.
APPLICATIONS
Trenching is a versatile technique used in various applications such as road construction, the
telecommunications
, agriculture, construction sites, fiber optics, horticulture and landscaping. Here are some of the most common applications of trenchers: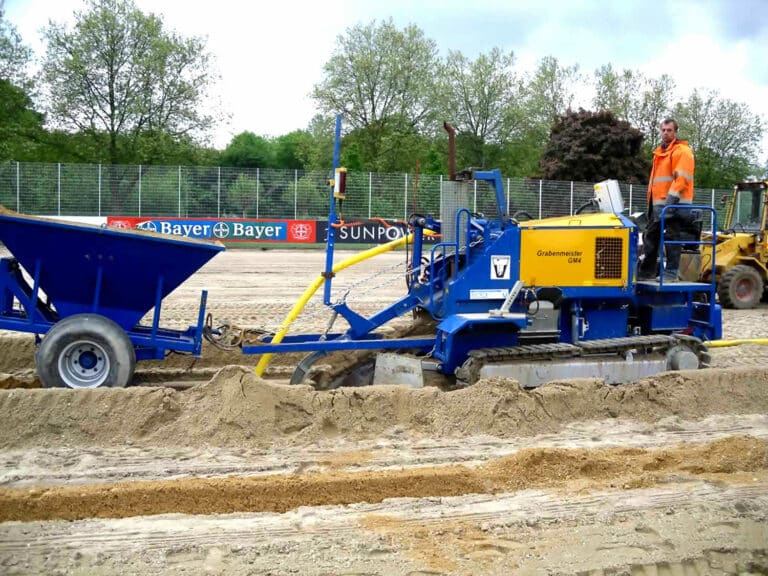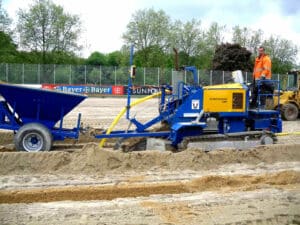 Irrigation systems with trenchers A trencher is a tool used to cut trenches in the ground to lay pipes, cables or irrigation systems. When installing an irrigation system, a trencher can be used to dig trenches for pipes that carry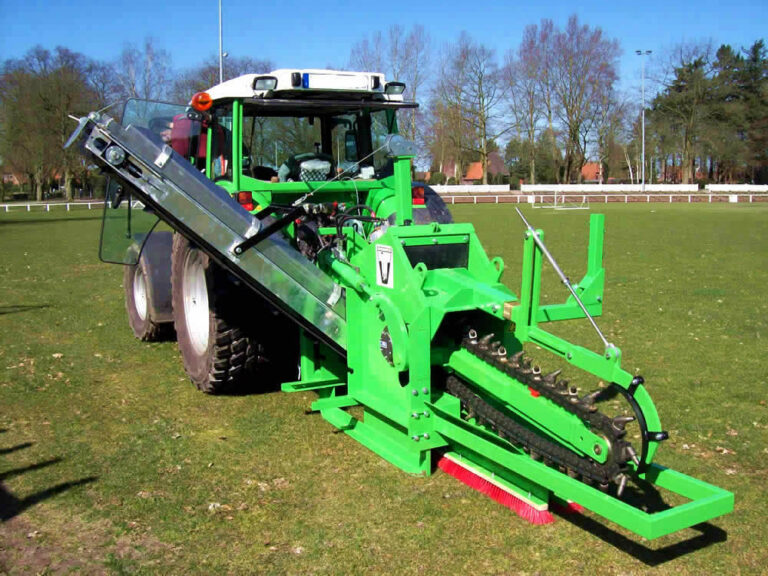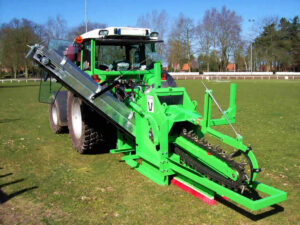 In landscaping, a trencher can be used in a number of ways. Here are some ways a trencher can be used in landscaping: Creation of irrigation trenches: A trencher can be used to create trenches for the creation of irrigation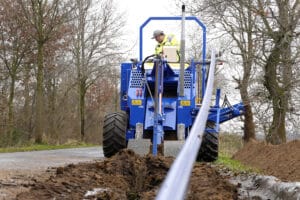 To use a trencher for drainage ditches, you must first determine the location where you want to dig the drainage ditch. Keep in mind that drainage ditches usually run along a sloped surface to effectively drain water. Next, you need
What our customers say about us ...
I am absolutely thrilled with my new trencher! It is efficient, powerful and has helped me tremendously with my gardening. A worthwhile investment!
The purchase of the trencher was an excellent investment. It has significantly accelerated our construction projects.
The trencher has proven to be an indispensable tool. With its help, we were able to dig deep and precise trenches to lay pipelines in a very short time.
The trencher is easy to use and has dug the trench for my irrigation systems with ease and precision.
Buying the trencher was an excellent investment. Thanks to the trencher, I was able to complete my construction projects more efficiently and faster.
I am thrilled with the trencher I purchased. This machine has greatly improved my workflow.
The purchase of the trencher was a worthwhile investment.... I can only recommend the trencher.