Trencher rental – your advantages when renting a trencher
If you're working on a construction project that requires excavation work, renting a trencher can be a smart choice. A trencher is a powerful machine used to dig trenches efficiently and precisely. In this article we will explain in more detail the advantages of renting a trencher.
Cost efficiency: renting a trencher can save you significant money. Compared to buying a new machine, rental costs are usually much lower. This allows you to use the equipment you need for the duration of your project at a fraction of the cost. In addition, there are no maintenance and repair costs, as this responsibility normally lies with the landlord.

Versatility: Trenchers are available in a variety of sizes and configurations to meet the needs of different construction projects. You can choose the right machine for the specific requirements of your project. Whether it's a small residential construction site or a large commercial project, renting a trencher allows you to choose the machine tailored to your needs.

Technical support: When renting a trencher, you will usually receive technical support from the rental company. This means that if you have any questions or problems while using the machine, you can count on competent help. Technical support can help you operate the machine efficiently and solve any problems quickly.

Up-to-date equipment: Construction technologies are constantly evolving and new models of trenchers often offer improved features and performance. By renting a trencher, you have access to modern, state-of-the-art equipment. This allows you to perform your excavation work with advanced machinery and achieve the best results.

Flexibility and availability: Renting a trencher gives you flexibility and availability. You can rent the machine for the exact period you need, be it for a day, a week or longer. This allows you to efficiently plan your resources and control costs. In addition, you can easily switch to a larger or smaller machine in case of bottlenecks or unforeseen changes in project scope.
Renting a trencher offers you numerous benefits, including cost efficiency, versatility, technical support, access to up-to-date equipment, and flexibility and availability. If you need to perform excavation work, consider the benefits of renting a trencher.
Contact a reputable rental company near you to learn more about the options available and find the right trencher for your project. Use this efficient and cost-effective solution to successfully carry out your excavation work.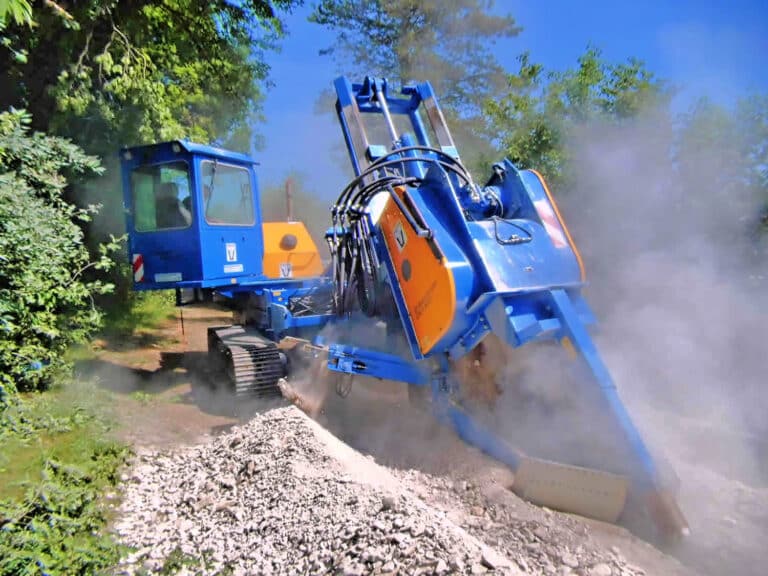 The GM6 ASR trencher from Lingener Baumaschinen is specially designed for use in extremely hard ground. The machine has a powerful drive system and a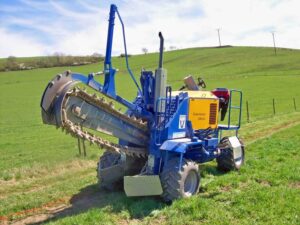 The GM4 4WD trencher from Lingener Baumaschinen is a powerful machine designed for sports field drainage. The machine has a powerful 4-cylinder diesel engine and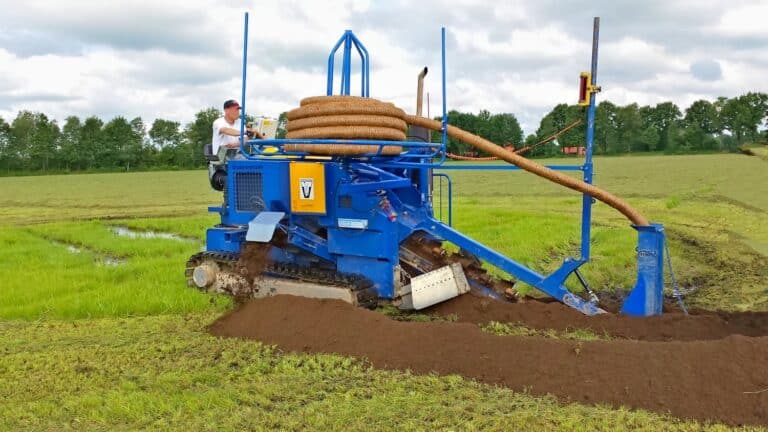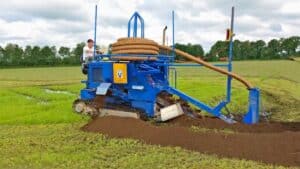 The GM 4 crawler trencher from Lingener Baumaschinen is a special machine designed for fiberglass laying. It is a tracked tiller ideal for use in