When it comes to efficient tillage and maximum yields, the mounted plow is an indispensable tool for farmers and agribusinesses. The cultivation plow is a special device used to loosen the soil, remove weeds and improve the structure of the soil. In this article, you'll learn why the cultivation plow is invaluable to your farming operations and how to get the most out of your cultivation plow.
Section 1: The advantages of a mounted plow
A mounted plow offers a variety of benefits for farmers. It helps improve soil quality by loosening the soil and allowing better aeration. This promotes root growth of the plants and improves nutrient uptake. In addition, the cultivation plow can help control weeds and optimize seedbed preparation. Effective weed control minimizes competition for nutrients and water, ultimately resulting in higher yields.
Section 2: Working with a mounted plow
Before you start working with your cultivation plow, it is important to thoroughly examine the soil and make the right adjustment for the plow. Make sure that the plow is set to the desired working depth and check that all coulters and coulter elements are in good condition. While working with the mounted plow, maintain a steady speed to ensure even tillage. It is also advisable to clean the plow regularly to avoid accumulation of crop residues that could affect efficiency.
Section 3: Maintenance and care of the mounted plow
To ensure optimum performance and longevity of your mounted plow, regular maintenance and care is essential. Clean the plow thoroughly after each use and check the shares and share elements for wear or damage. Replace worn parts as needed to ensure efficient tillage. Also, do not forget to regularly lubricate the grease nipples to ensure smooth movement of the moving parts. Regular maintenance prolongs the life of your mounted plow and contributes to its reliability during work.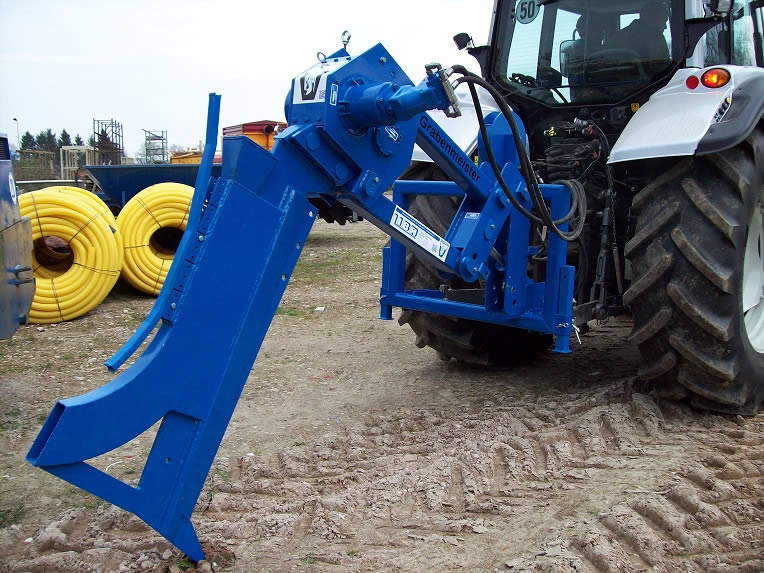 | | |
| --- | --- |
| Milling width: | 50 mm |
| Milling depth: | 800 mm |
| Motor: | |
| Traction drive: | |
| Working/ Transport speed: | Carrier dependent |
| Milling chain drive: | Hydr. at a capacity of 100 litres/200-250 bar |
| Steering: | |
| Electrical system: | |
| Hydraulic system: | |
| Tyre undercarriage crawler undercarriage: | |
| Standard equipment: | |
| Milling beam depth: | |
| Chain width: | |
| Weight:: | 1200 KG |
| Lenght: | 2200 mm |
| Wide: | 1200 mm |
| Height: | 2100 mm |