A trencher can be used in the preparation of construction sites for various purposes, such as digging foundation trenches, laying pipes and cables, or preparing areas for the construction of roads or buildings. Here are some steps to consider when using a trencher for site preparation:
Make sure you have the necessary permits and authorizations to work on the property. Follow all applicable rules and regulations for construction work in your area.
Check the site for obstructions such as roots, rocks, or other uneven surfaces that may interfere with the digging process. Remove any obstacles that may interfere with the work process.
Set the proper depth and width for the trench to meet the needs of your project. Use the settings on the trencher to adjust the depth and width of the trench.
Start digging the foundation trench or drainage trench. Drive the trencher slowly and smoothly to produce a straight trench of the desired depth and width.
Lay the necessary pipes or cables in the trench. Make sure they are installed at the correct depth and orientation.
Fill the trench with soil and level the area to create a flat surface.
Be sure to follow all required safety precautions, such as wearing the proper protective equipment and taking precautions around electrical lines.
It is important that you read the Trencher Operator's Manual carefully and follow all safety instructions to avoid accidents or injury.
Advantages of the trencher
Trenchers can also be used for site preparation. Here are some advantages of using trenchers for site preparation:
Speed: Trenchers can perform site preparation quickly and efficiently by leveling the terrain and removing unwanted obstacles such as rocks, roots and other materials.
Precision: The trencher's setting allows precise control of the trench's depth and width, which is important for effective site preparation.
Flexibility: Trenchers can be used in a variety of soil types, making them a versatile option for site preparation.
Less physical effort: The use of trenchers reduces the physical effort required to manually remove obstacles and prepare the job site, resulting in a lower risk of injury.
Less damage: using trenchers minimizes damage to the surrounding landscape and plants because the trencher is precise and controlled.
Reusable material: The material excavated by the trencher can be reused for other purposes, reducing waste.
Trenchers for the preparation of construction sites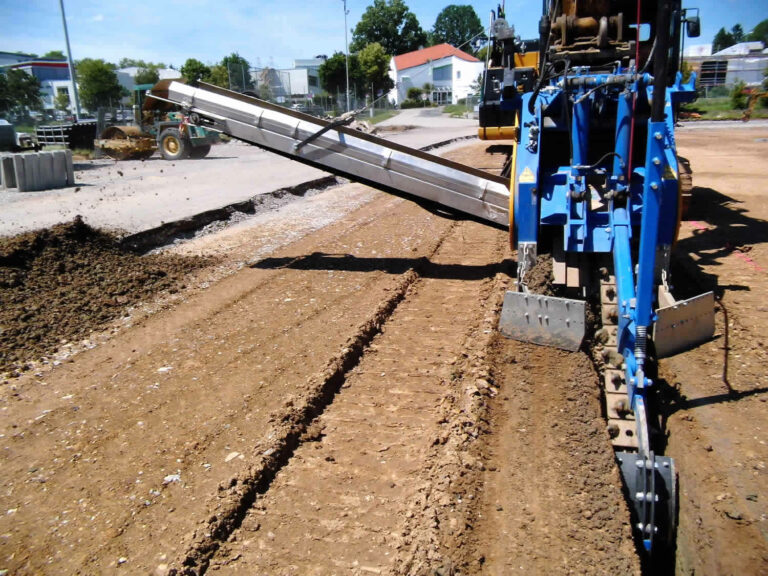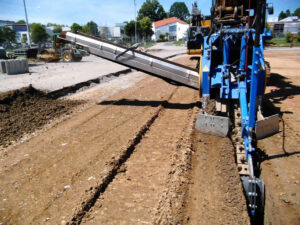 Overall, the use of trenchers for site preparation provides a fast, efficient and precise method of leveling the terrain and removing obstacles. This saves time and money and minimizes damage to the surrounding landscape and plants.