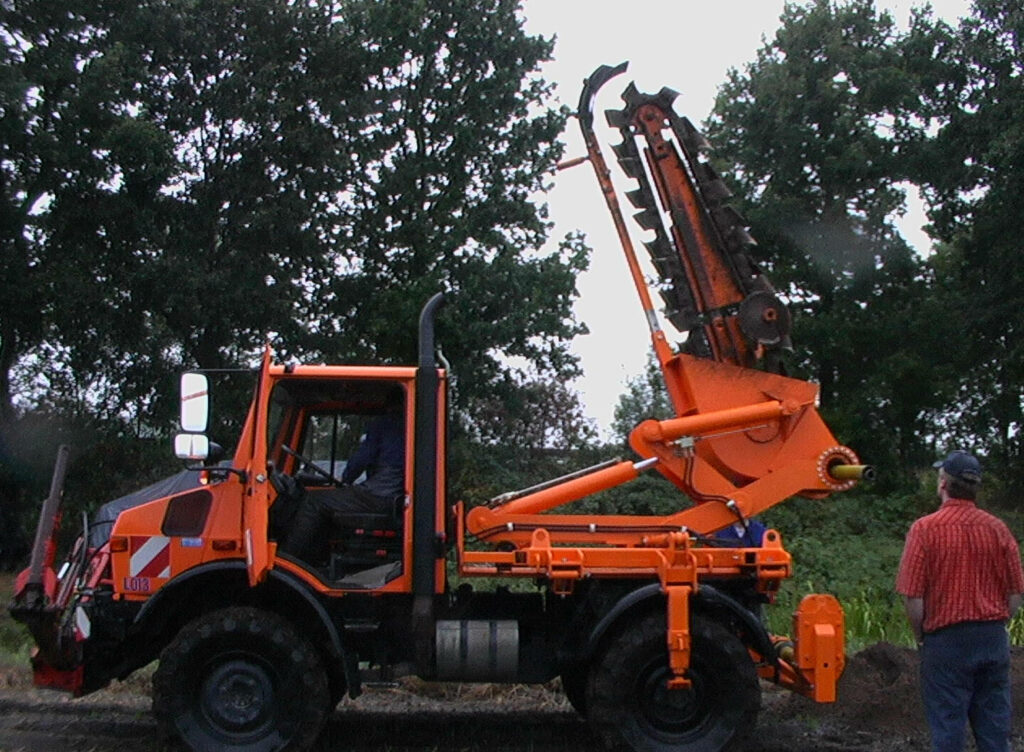 Trenchers for Unimog and tractors: Efficient tools for versatile applications
Trenchers are indispensable tools in the field of civil engineering and cable laying. Especially for use with Unimogs and tractors, they offer an efficient and versatile solution. In this article, we will take an in-depth look at the advantages and functions of trenchers for Unimog and tractors and explain why they are indispensable for these vehicles.
Efficient cable laying: Trenchers for Unimog and tractors enable efficient cable laying. With their special design and powerful engine performance, they can mill trenches with high precision and speed. This significantly reduces the laying time and increases productivity. The use of Unimogs and tractors increases mobility, as they can move flexibly around different construction sites.

Versatile application possibilities: Trenchers for Unimogs and tractors offer versatile application possibilities. They can be used for different types of cable laying, whether it is power cables, communication cables or fiber optic cables. In addition, they can also be used for other civil engineering works such as drainage trenches or foundation preparation. The versatility of these tools enables efficient use and profitability for businesses.

Adaptability to off-road conditions: Unimogs and tractors are robust vehicles that excel in off-road capability. The trenchers, specially designed for these vehicles, are able to adapt to different terrain conditions. No matter whether stony ground, uneven terrain or tight spaces – they enable precise and efficient milling movements.

Precise control of trenching depth: With trenchers for Unimog and tractors, operators can precisely control the trenching depth. This is particularly important for cable laying, as maintaining the correct laying depth is crucial. By precisely adjusting the milling depth, companies can ensure that cables are routed correctly and provide optimal performance.

Cost and time savings: By using trenchers for Unimog and tractors, companies can achieve significant cost and time savings. Efficient cable routing and tool versatility allow projects to be completed faster. This reduces labor costs and increases the return on investment in this equipment.
Conclusion: Trenchers for Unimog and tractors are extremely efficient and versatile tools for cable laying and civil engineering. With their advantages in efficiency, versatility, adaptability and precise control of the milling depth, they are indispensable for companies operating in these industries. Invest in high-quality trenchers for Unimog and tractors and benefit from fast and efficient cable laying and versatile applications in civil engineering. Take advantage of these powerful tools to increase your productivity and achieve high-quality results.